A version of this feature ran in the August 2021 issue of BRAIN.
BOULDER, Colo. (BRAIN) — For our August magazine edition, we asked our State of Retail panel members: Tell us about trainer and indoor cycling accessory sales in your store. 

KANSAS CITY, Mo.: Christina Baanders-Decker, owner Midwest Cyclery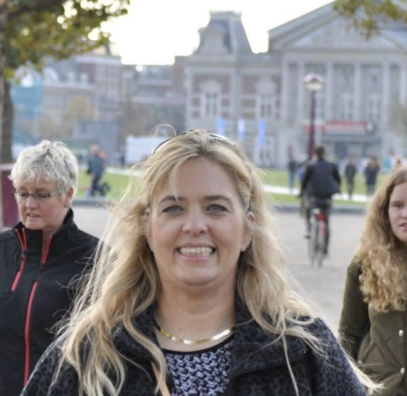 Last year, we sold only one trainer, and it was returned three weeks later. We currently carry two brands of trainers and have an inventory of three trainers total. We allocate three square feet of space to them in the shop, and they are mostly used to display car racks. While we will 100% continue to stock Peloton shoes and cleats, I've decided not to sell trainers anymore because there's not enough margin, and consumers end up buying them directly from the manufacturers. Sadly, most of the trainer brands are known to consumers because of independent bicycle dealers, but the companies feel IBDs are not necessary.
SYOSSET, N.Y.: Howard Chung, co-owner The Bicycle Planet
We carry two brands of trainers currently and dedicate approximately 1% of our floor space toward trainer sales space. It may seem small, but we feel it is more than adequate. Our display includes a large screen television with a fully kitted out trainer station. This year we may up our game and create two more stations so that we can have a "good-better-best" sales display.
Much like technology sales, I feel strongly that the sales staff needs to be not just trained on these products, but able to use them, or at the very least, be able to take one out of the box, assemble it, and set it up from scratch. Once they go through that experience, including setting up a Zwift or TrainerRoad account for themselves, it makes them so much more confident in assisting customers.
Trainers and indoor cycling accessories are an insignificant portion of our total sales; however, we feel it's about helping support people through the off-season here in New York. One of the truly amazing advancements has been Zwift. I can honestly encourage someone to use a smart trainer because it is no longer so mind-numbingly boring.
HOOD RIVER, Ore: Jodie Gates, co-owner Oregon E-bikes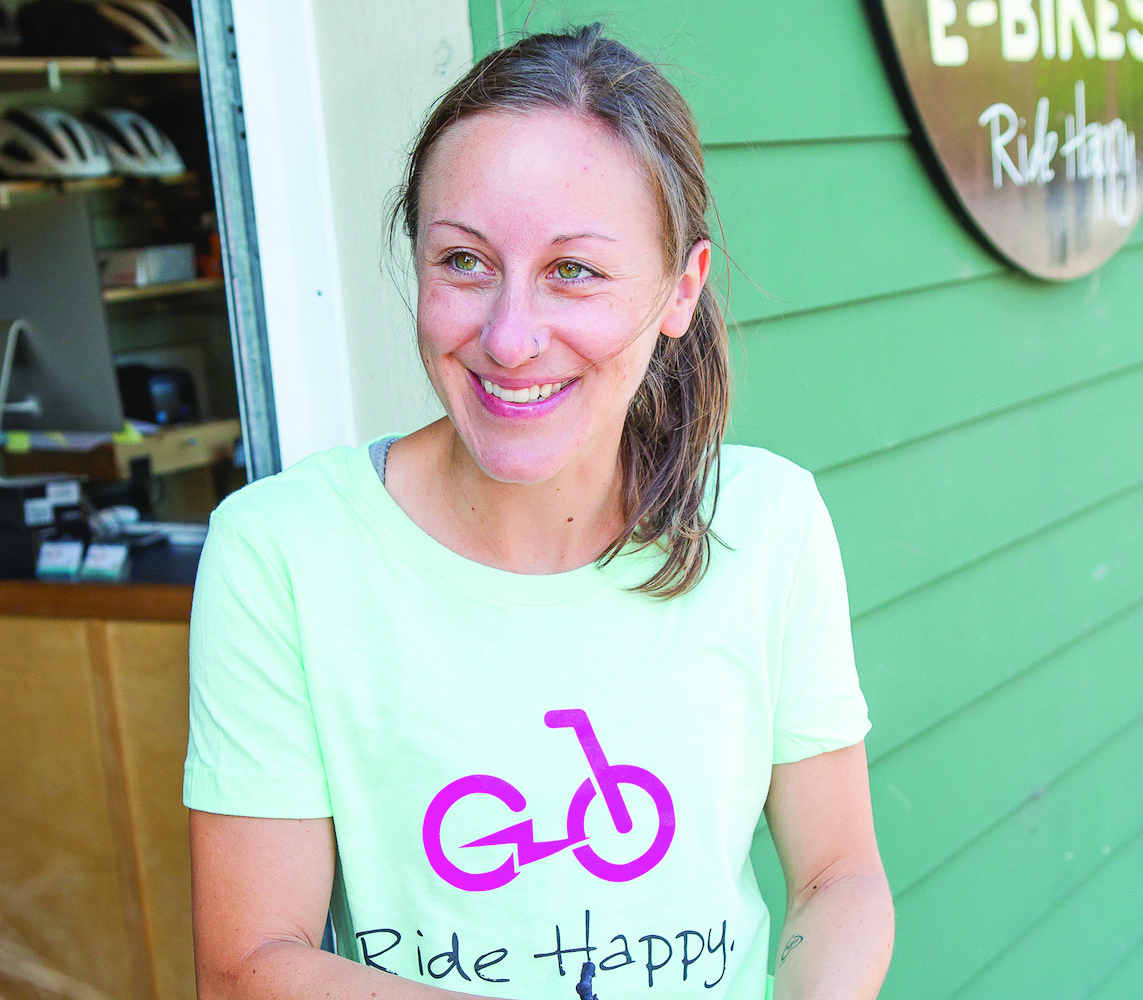 Being primarily focused on the electric assist side of the bicycle market we don't get the trainer question all that often, and we haven't sold or stocked a trainer since we opened our shop. Anything's possible in the future, though. So far, what we see is that e-bikes provide folks that little bit of help to keep them riding outside year-round. Of course, we're lucky to live in a state with a more mild winter than, say, Alaska — but even when it snows here, there's Bosch-equipped fat tire e-bikes that keep people riding outdoors. Pretty cool!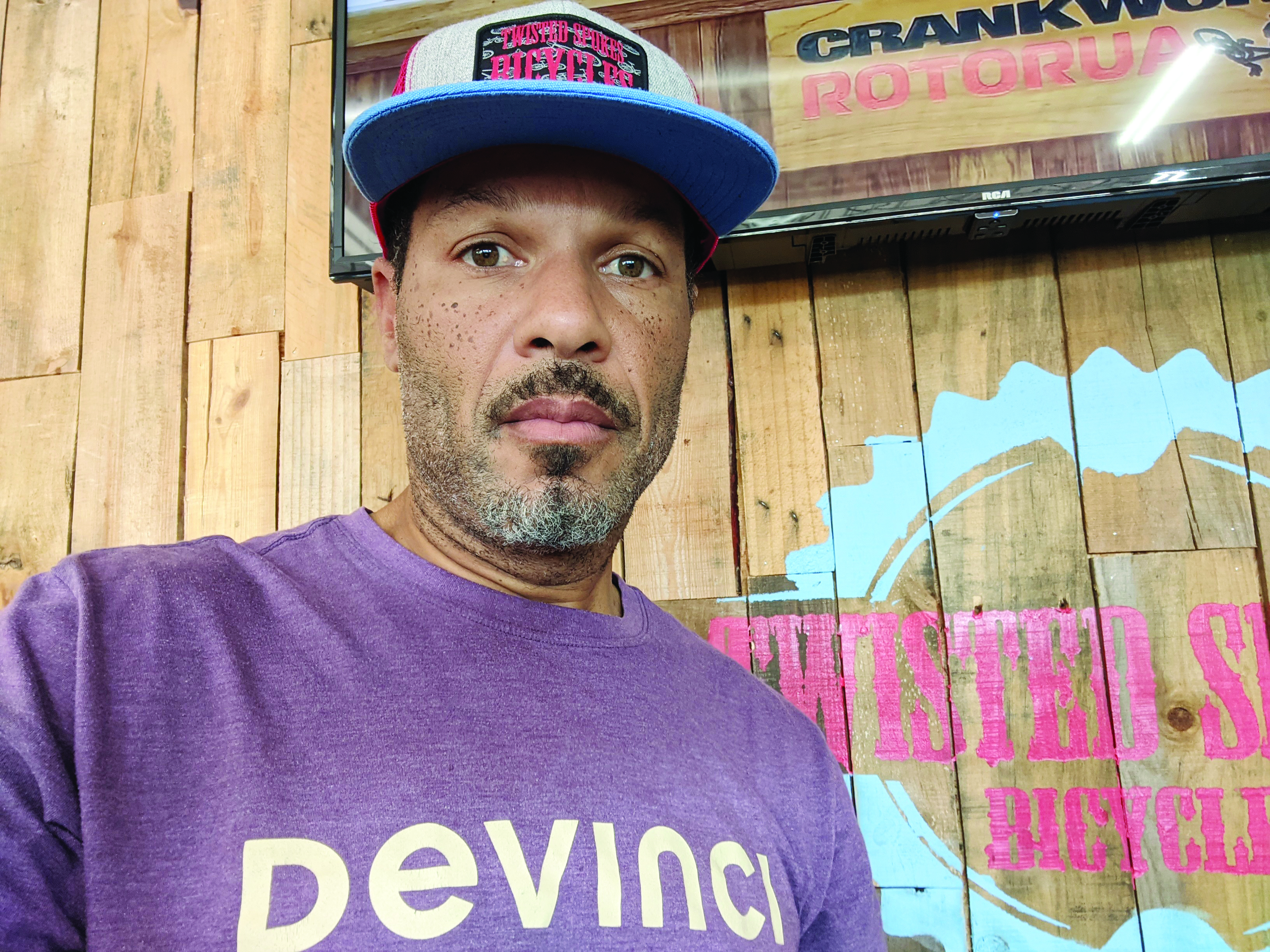 Trainer sales are not a significant portion of our total sales. Do I see indoor training growing in 2021? I do, but not to the extent that it grew in 2020. With gyms opening back up and other platforms such as Peloton and NordicTrack increasing their offerings with group sessions, I believe there may be a plateau on the horizon. We carry Wahoo and Garmin trainers and a few accessories currently. Due to limitations of our store's size, we do not dedicate a ton of space to them. Our sales practice is to ask what the customer's budget and goals are for their indoor training. From there, we make suggestions based upon those answers. I have tried multiple online cycling platforms, and I try to give recommendations based upon what customers tell me their goals are, including their need for interaction with the applications.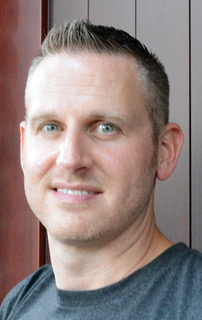 We currently carry one brand of trainer and indoor accessories in our shop, primarily due to the current product availability situation. We designate a small percentage of our square footage to these products and recommend Zwift to customers who are interested in riding indoors. In this part of South Carolina, the cold months are quite limited with very little winter weather to hinder riding, and you can pretty much ride outdoors year round, but we notice that trainers tend to sell both in the winter months and the hot and humid months of July and August. The weather in the summer can get oppressive here in the Lowcountry, and riders tend to want to train inside if possible. Overall, trainer sales are not a significant portion of our total sales but obviously are a welcomed addition to the sales floor.
BENTONVILLE, Ark.: Shawna Macan, manager Mojo Cycling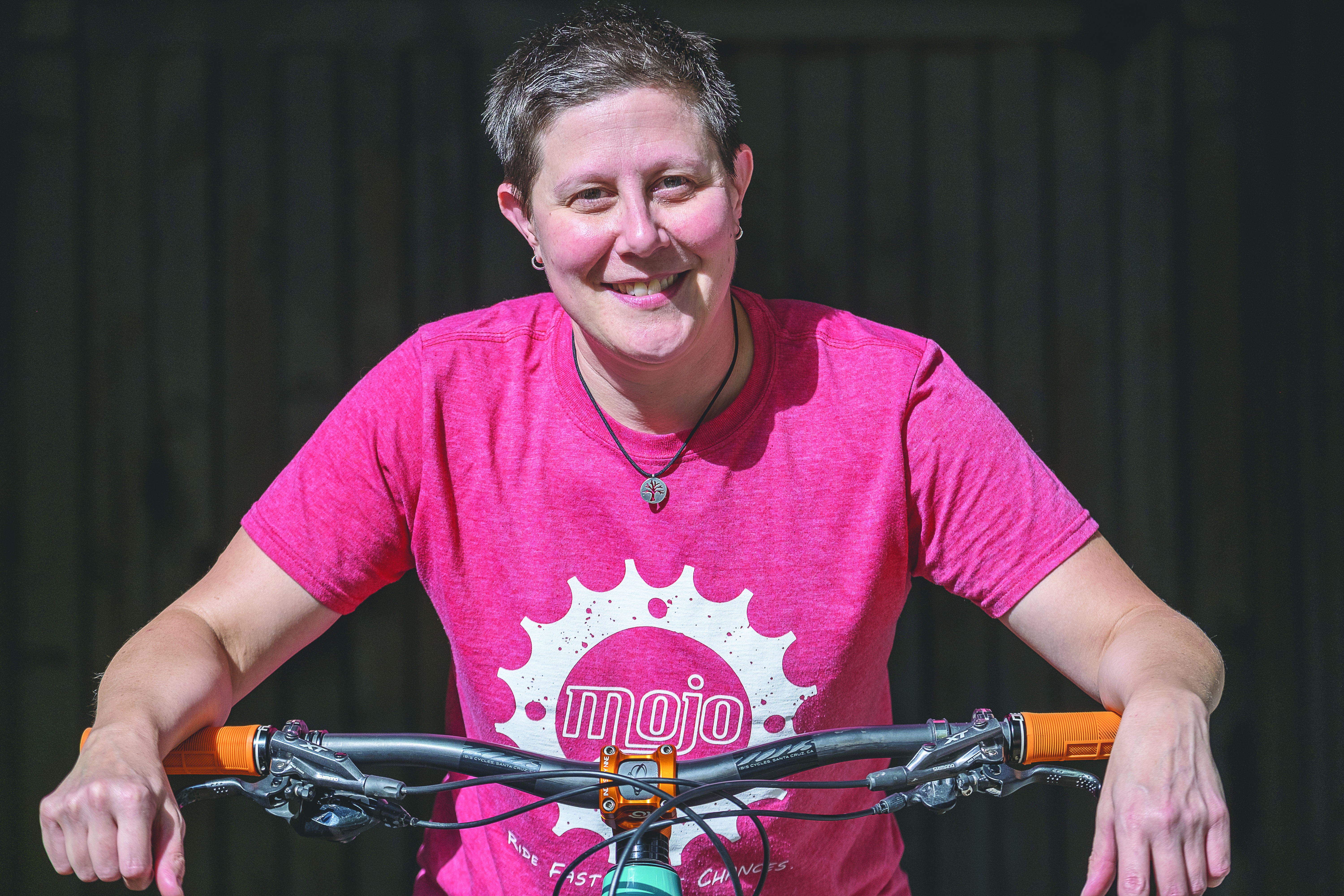 Indoor trainers and accessories sales are less than 1% of our total sales. I don't foresee sales in that area changing much for us. In Bentonville, we can ride year round, so we don't stock much in the way of trainers. A couple of trainers that retail for $500 and under is typically our market, and we tend to carry and special order the Wahoo KICKR and the Saris trainers. We usually don't have more than two trainers in stock at a time. Our shop is a little more mountain-oriented versus road/gravel, so the demand for indoor trainers is low. It's important to have a knowledgeable staff that has education and personal experience with a few different trainers and knows what online platforms work best. Sufferfest, Rouvy, and Zwift are probably the three that we know much about. Zwift is by far the most popular, so we focus primarily on that one when talking trainers.
MEMPHIS, Tenn.: Karen Malogorski, co-owner Bikes Plus Inc.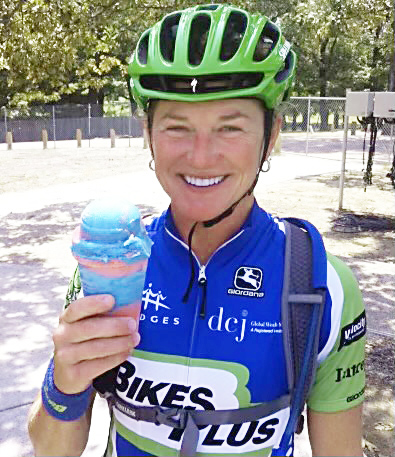 Trainer sales are important to us since our mission is to be a full-service bike shop. These products are not typically price sensitive, and margins from our direct accounts are reasonable. For our market, it's critical to have product and accessories in stock and to have the know-how to help customers set up their trainers. Our primary brands are smart trainers from Tacx and Wahoo, and non-smart from Saris. In our three locations, we've devoted space in high-traffic areas near the store entrances to display trainers that are set up with bikes attached, as well as boxed product and accessories like thru-axle adapters, cassettes, wheel blocks, bike sweat protectors, shoes, and cleats.
We have built relationships with local clubs and standalone spin studios for referral and product sales, and we sponsor several teams whose coaches refer business to us. Since smart trainers came around, training indoors is more of an immersive experience. Being able to ride with a buddy five states away brings another level of experience, competing and training — all in the comforts of your own home. During COVID-19, we saw a clear bump up in sales, and I expect that to continue. Memphis is hosting its first half Ironman this October, which has created a need for more serious training and subsequent trainer sales.
CLAREMONT, Calif.: Dale Mattson, owner The Velo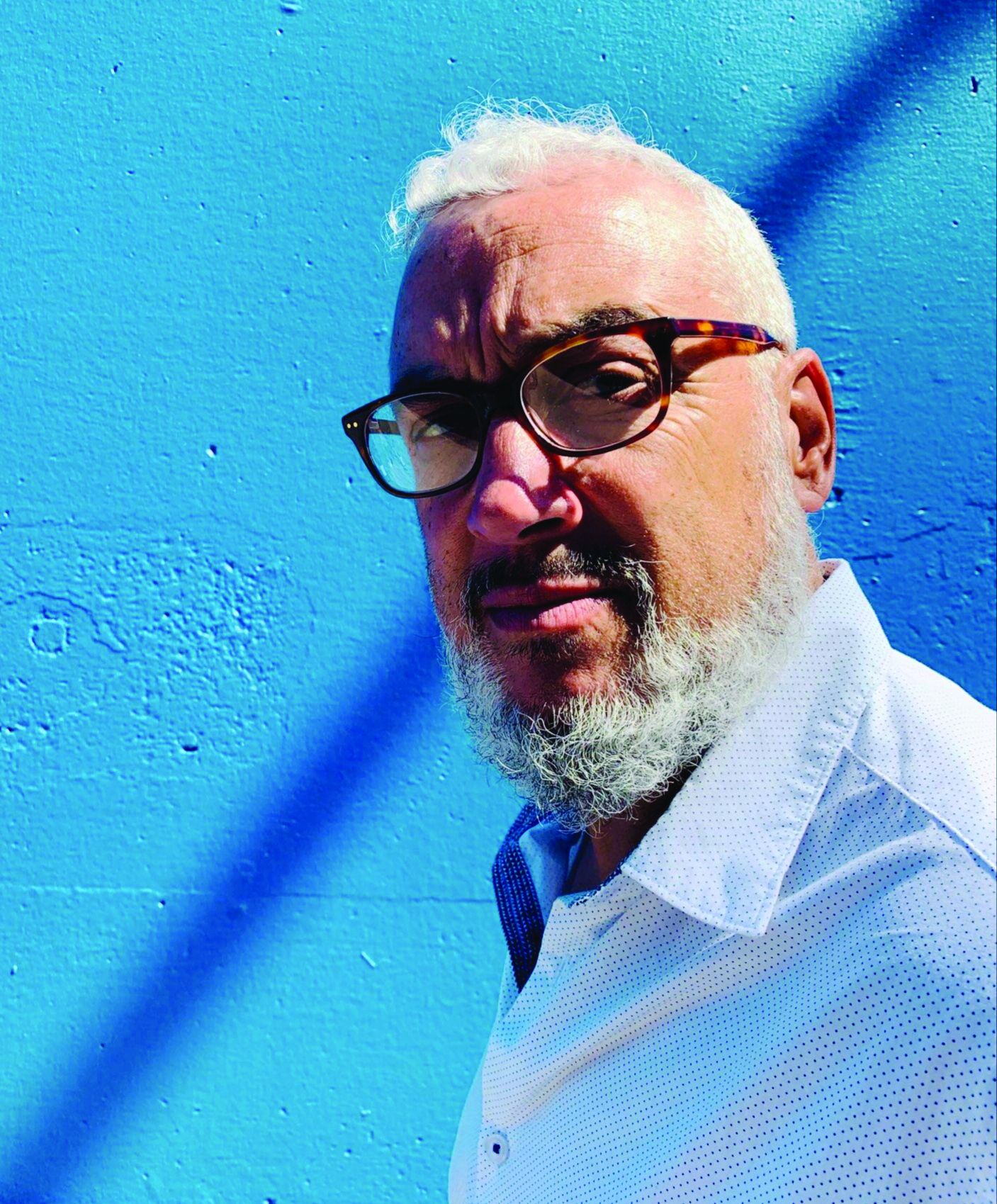 The Velo, World's Smallest Bike Shop, does not carry any trainers or related accessories; however, occasionally, we do buy a used trainer and offer it for resale. Typically, the trainers we buy are older and are appealing to vintage steel road bike collectors. When those come in, we advertise them on Facebook in niche cycling groups like "Steel is Real, Classic Vintage Road Bikes."
WHEATON, Ill.: Muneer Radi, general manager, Spokes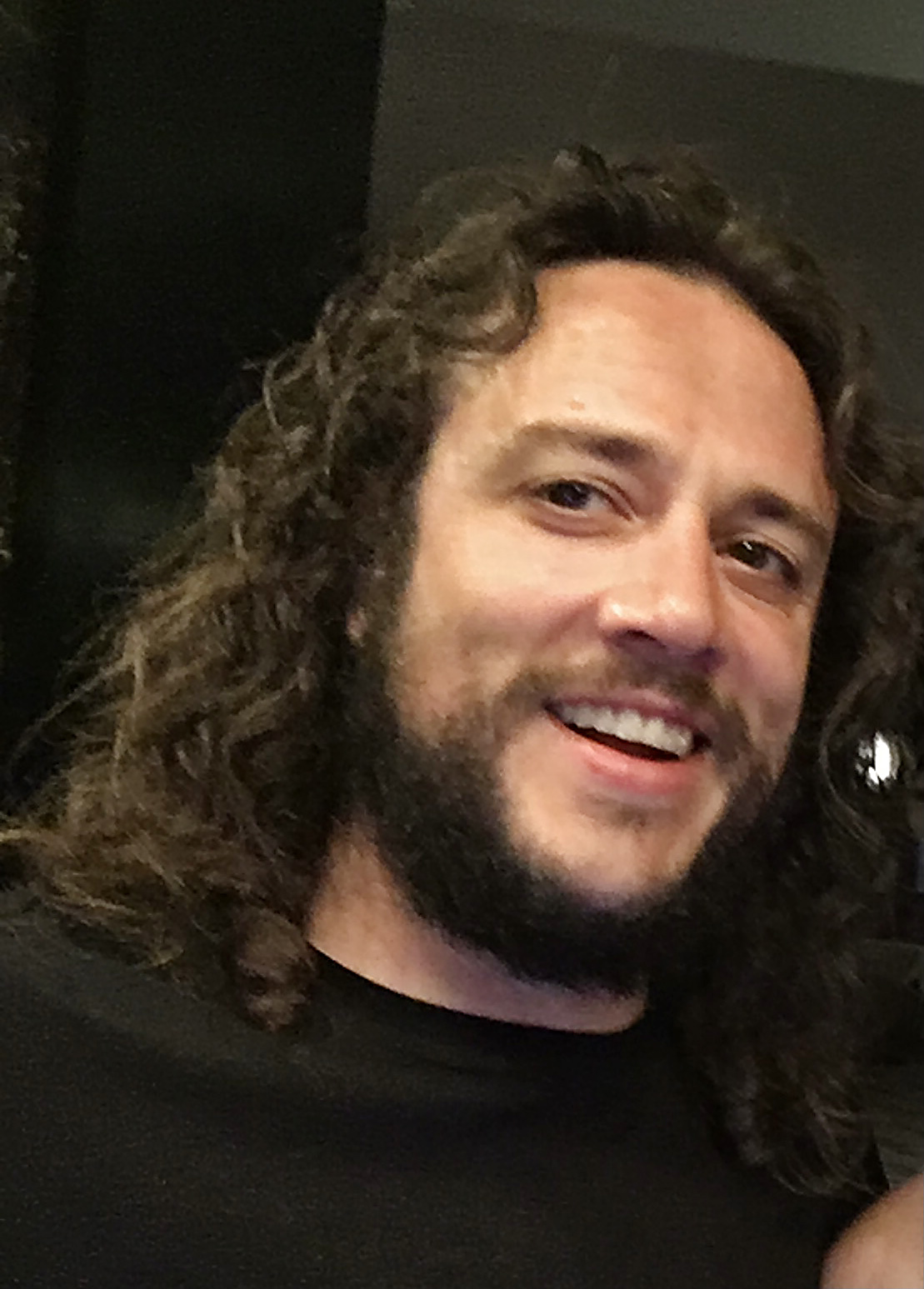 In our market "dumb" trainers that don't interface with online platforms are dead. Everyone is seeking smart trainers and indoor equipment so they can use the applications that make indoor riding more social and immersive. We carry Wahoo and Tacx for our majority. As we continue to recover from COVID-19, there are lots of different factors at play. If we see lockdowns continue this fall and winter, I believe trainer sales will continue to be strong.