A version of this feature ran in the July issue of BRAIN.
BOULDER, Colo. (BRAIN) — For our July magazine edition, we asked our State of Retail panel members: What are the most — and least — effective things you've done to engage with customers and keep them riding?
CINCINNATI: David Bordewisch, manager Biowheels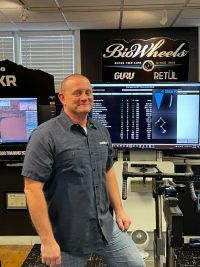 We love every type of bike racing. This year our owner is back as race director for the hometown criterium; however, partnering with cycling race teams has been highly ineffective in generating sales and leads because it effectively promoted, encouraged, and fostered a culture of discounting. The abuses, added accounting, and the legacy "discounts" it created was a net negative. You are in a lose-lose situation when you have to explain why two guys who ride together do not pay the same price.
The most effective thing for keeping customers engaged has been having inventory. The demand for in-stock and immediate availability has increased. When placing a Zipp wheel order, we made a mistake and ordered 10 wheelsets instead of five. In less than four months, we will sell-through. Today's post-pandemic client knows the industry has supply-chain issues. Having in-stock inventory is crucial, as is having parts for repairs so people can have their bicycle serviced and go ride. If you have it, they will buy it.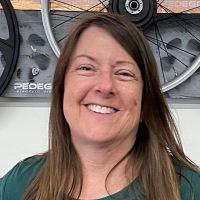 During the first two years of COVID, we were severely restricted in our ability to reach customers through events like group rides and bike rentals. Luckily, this occurred when business was so intense we really didn't need to do that sort of thing. Now that we are resuming group events, the turnout seems to be a little lighter. The e-bike demographic tends to skew toward older riders who also tend to be more cautious about exposure to the virus.
We're not finding social media to be a great way to get eyeballs on us. Perhaps it's our older demographic or the more regional nature of the product. We do a monthly newsletter that has a pretty good open rate. We host a monthly group ride that allows new customers to meet other e-bike riders in the community, and we try to do other special riding events so people can connect more fully. We're also doing more direct texting to customers as emails are often ending up in junk folders.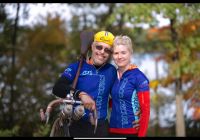 During COVID, the blue collar, bike-dependent rider became our largest customer and also had the best attitude. We also saw growth in the soccer mom segment of customers. These groups have kept us very busy and honest. We have noticed that our wealthiest customers tend to complain about the littlest things as if they are going to the Tour de France. We spend an inordinate amount of time with this segment, making little money and no profit.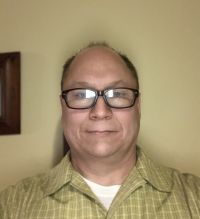 Customer engagement has evolved over the last few years. COVID created a busy retail environment, where we did our best to mirror each customer's personal behavior and meet them on their own terms. Now that the demands on our time have waned a little, we have tried to restart our monthly email blasts that highlight a particular product or category and share information about local events. We also use the Promoboxx digital marketing service with our main brands. We rarely use these tools to run sales or such. 
I have never been able to measure any effective returns with traditional advertising, such as radio, print, or TV. Facebook and other social-media platforms are the standard in today's marketing, and I am very weak in these as well. This is where the Promoboxx service helps, but I do feel I need to get more active from that standpoint.
FOLSOM, Calif.: Erin Gorrell, owner Folsom Bike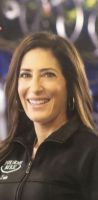 Customer engagement has changed since COVID in the sense that the online sales still continue to be a steady stream of business. In-person sales are back to normal with heavy foot traffic. We've kept customers engaged with a weekly e-blast that provides them with new routes to ride, across all disciplines of riding. Additionally, we've brought back our weekly rides and monthly "Challenge Rides" that take our customers a bit out of their comfort zone and expose them to new roads. Lastly, we always try to include educational pieces in our e-blast based on seasonality such as "how to hydrate in the heat" or "5 tips for recovery." The compilation of all of these things as well as information on new products has proven successful to keep our customers engaged and riding. For us, the least effective engagement strategies have been hosting guest speakers and after-hours events.
PORTLAND, Ore.: Tom Martin, sole proprietor TomCat Bikes
COVID gave me the opportunity to hone customer engagement, tailoring service work to what customers wanted and needed. Booking appointments for drop offs and consultations seemed totally odd when I first implemented that. Eventually, all shops were doing it, so it set expectations across the market. Nobody picks up the phone or checks voicemail, so I have found that a brief email and text updates are 99% of my contact mode.
In addition to that, the most effective things our store has done to engage with customers, educate them, and keep them riding has been to be honest with them about their bikes, where they are at in terms of experience, and what their expectations are through every part of the engagement process: online booking, in-person consultation, and thorough service writing. We aren't afraid to say no to some work. We can't specialize in everything.
BENTONVILLE, Ark.: Jannie Fitzgerald, co-founder of Buddy Pegs Family Ride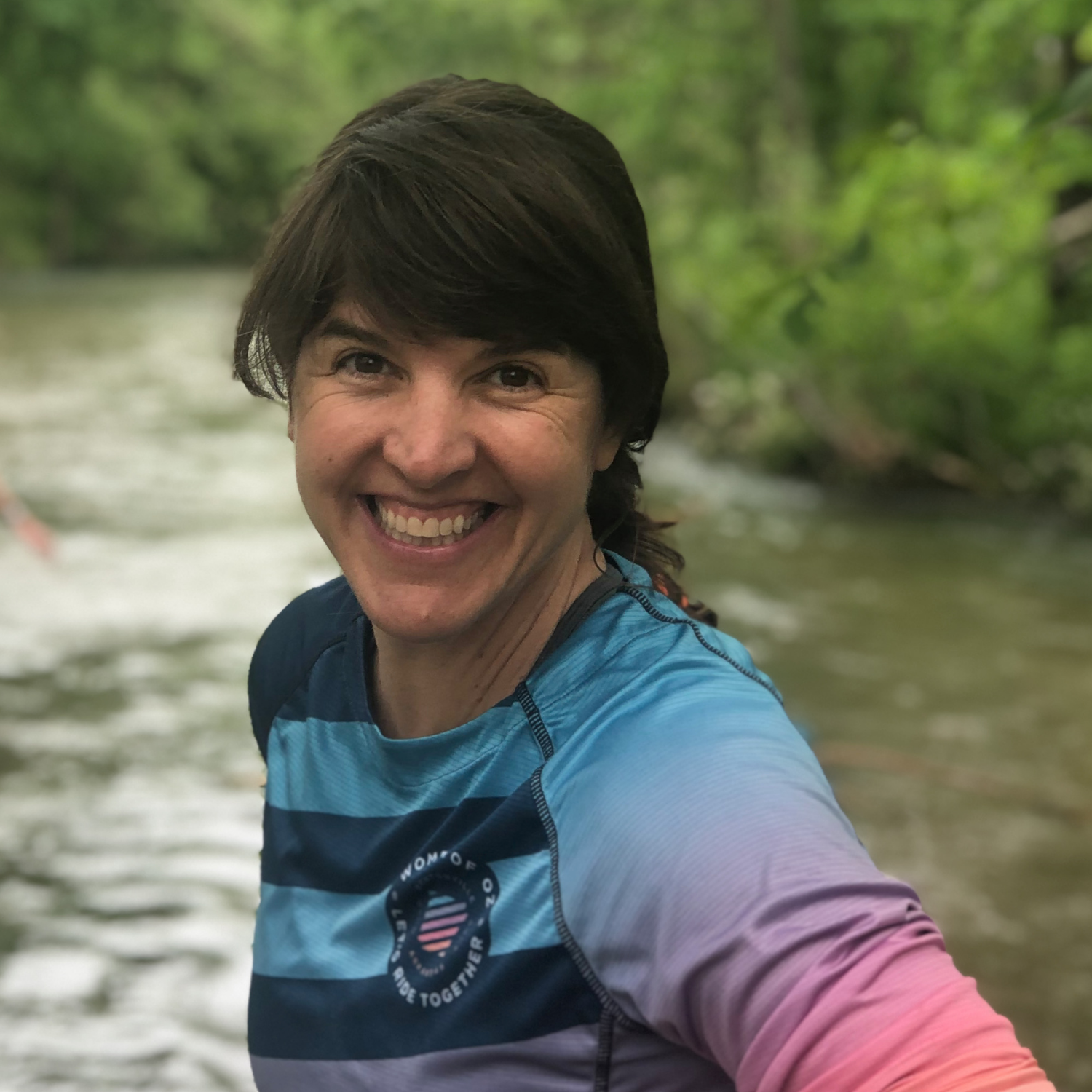 Our shop opened in the fall of 2020, and at that point, supply was down. Therefore, we cannot compare to when the COVID craze of purchasing happened in the spring/summer of 2020. However, as a primarily kids bicycle retail shop with extensive bike programs for kids, we keep seeing an increase in engagement.
Word-of-mouth marketing for our programming for kids and holding family events have been our most effective tools. We are not a transactional shop. We are an experiential one. As kids learn to ride and graduate into our MTB programs, we find that we're luring in the parents who are new to the sport. Our staff is amazing at talking to families and providing the tools and info they need to grow as a family of cyclists.
HATTIESBURG, Miss.: Jenny Moore, co-owner/manager Moore's Bicycle Shop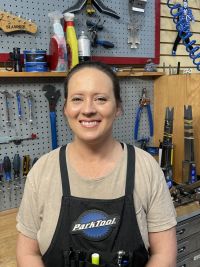 I keep saying when things slow down a bit, I'll get back to social media advertising and engagement, clinics, and hosting group rides. Prior to COVID, I was more creative in finding ways to get new customers in our store. 
We recently made the decision to close on Mondays to better serve our customers and to have a day off. Being fully staffed, we're better able to educate customers inside the store and spend more time with them outside on our bicycle test track. The better the customer experience, the higher our close rate and the more positive vibes those customers give off to their friends about Moore's. Our customers have been surprisingly understanding about the new schedule. 
The most effective way of gaining customer engagement has been through personal experiences in the store. Building relationships with new and established customers has been more successful than any advertising/marketing we've tried in the past.
CHAMPLIN, Minn.: Pam Sayler, owner Trailhead Cycling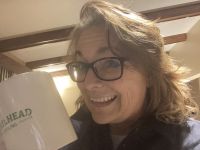 Like every other outdoor recreational business, we've gone through the rush and demand for anything "outside." Customer engagement during COVID became very transactional, and it was important to stay positive and friendly even though we were exhausted and wished someone would just walk in the door and buy the bike shop. We are now returning to a more consultative style of engagement. Consumers are looking for information about the product and lifestyle, and we have spent time educating our entire staff on consumer engagement. We all need to participate in their experience. The return of classes and group rides helps fill our customers' need for engagement.