BIG FLATS, N.Y. (BRAIN) — Stan's NoTubes has announced the new Grail CB7 and Grail MK3 rims and wheelsets.
"Today's more versatile drop bar bikes demand a new kind of tubeless rim, one that's as capable of crushing 200 miles of gravel as it is scaling above category climbs. Optimized for tubeless tires and designed for disc brake-only use, the new Grail CB7 and MK3 rims and wheelsets combine the best characteristics of classic ultralight road wheels with new levels of reliability, control and comfort," the company said.
Grail CB7 and MK3 rims and wheelsets will be available this month.
The Grail CB7 rim is designed for 25-40 millimeter tires and a maximum pressure of 85 psi/5.9 bar (with 25 mm tire). Developed specifically for tubeless tires and disc brakes, the Grail CB7 uses Stan's patented low-profile rim shape. The rims weigh 300 grams.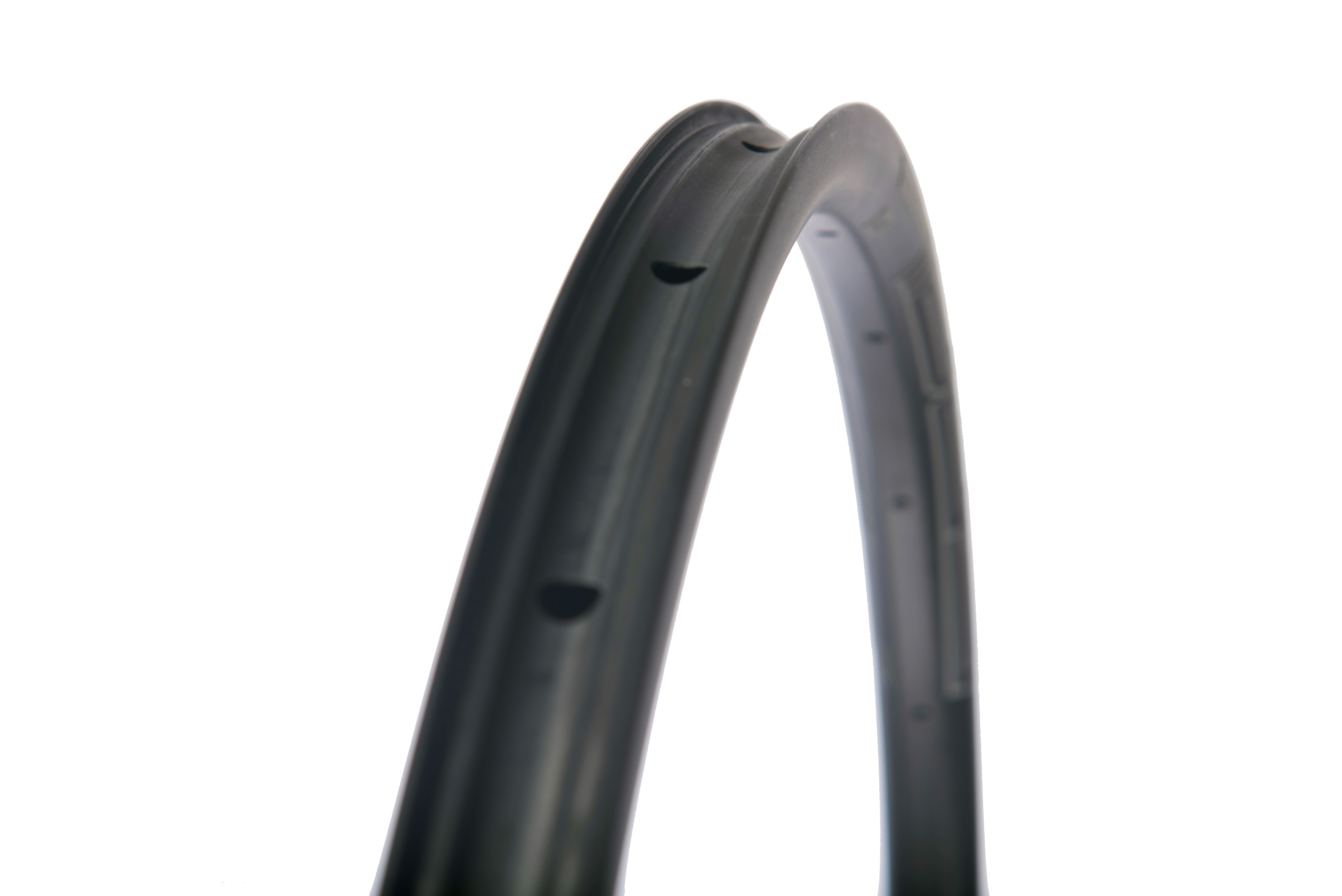 The Grail CB7 has a 21.6mm internal rim width and shaping that Stan's said keeps larger tires from folding over on the rim, even under the lower pressures and hard cornering of cyclocross and gravel races. The company said the rim shape also prevents tire pinch flats and makes tubeless setup faster, easier and more reliable.
The new Grail CB7 wheelset has already claimed a podium with Geoff Kabush's third place finish this weekend at the 2018 Dirty Kanza 200.
The Grail MK3 rim is designed for 25-40mm tires and a max pressure of 110 psi/7.6 bar (with 25 mm tire). Based on the original Grail rim shape, the new MK3 rim features lighter and stronger 6069 aluminum construction and weighs 440 grams. The new Grail MK3 is said to be lighter, stronger, laterally stiffer and more resistant to dents than the original Grail rim.
Slightly narrower than the carbon CB7 model, the Grail MK3 has a 20.3mm internal rim width and reinforced, low-profile sidewalls built to handle the higher pressures of tubeless road tires, low-pressure tubeless converted tires and conventional tires with tubes. 
The complete Grail CB7 wheelset options include a 1,277 gram Pro model featuring Stan's precision CNC-machined Neo Ultimate Speedsync hubs, Sapim Laser spokes and Sapim Secure Lock alloy nipples. The 1,360-gram Grail CB7 Team wheelset includes Neo Durasync hubs with 10-degree engagement, Sapim Force spokes and Sapim Secure Lock alloy nipples.
The Grail MK3 will be offered in a single wheelset weighing 1,675 grams and featuring Neo Durasync hubs, Sapim Laser spokes and Sapim Secure Lock alloy nipples.
Grail CB7 and MK3 wheelsets will be available with custom decal color options and multiple build configurations as a part of Stan's Custom Wheel Builder.
Grail CB7 rims are covered under Stan's two-year carbon warranty program. Owners who register their wheelsets get five years of warranty coverage. All registered carbon rims and wheelsets are also covered by Stan's lifetime crash replacement.
Grail MK3 rims come with a two-year warranty and one year of no-fault crash replacement. 
The CB7 Pro Wheelset retails for $1,635; the Team Wheelset is $1,399; the rim is $600.
The Grail MK3 Wheelset retails for $699; the rim is $105.
More information: notubes.com.