ST. PAUL, Minn. (BRAIN) — Park Tool is offering a new diamond abrasive cutter adapter for its DT-5 and DT-5.2 disc brake mount facing tools. The company said the adapter is over 100 times more durable and on carbon fiber than the cutter included with the DT-5.2.
The adapter (part #2197) sits between the cutter of the DT-5.2 and the brake mount, and smoothly and evenly grinds the mounting surface until it is flat and perpendicular to the rotor. It is compatible with post mount and flat mount disc brake mounts.
Park made several other new product announcements:
New DAG-3 Derailleur Hanger Alignment Gauge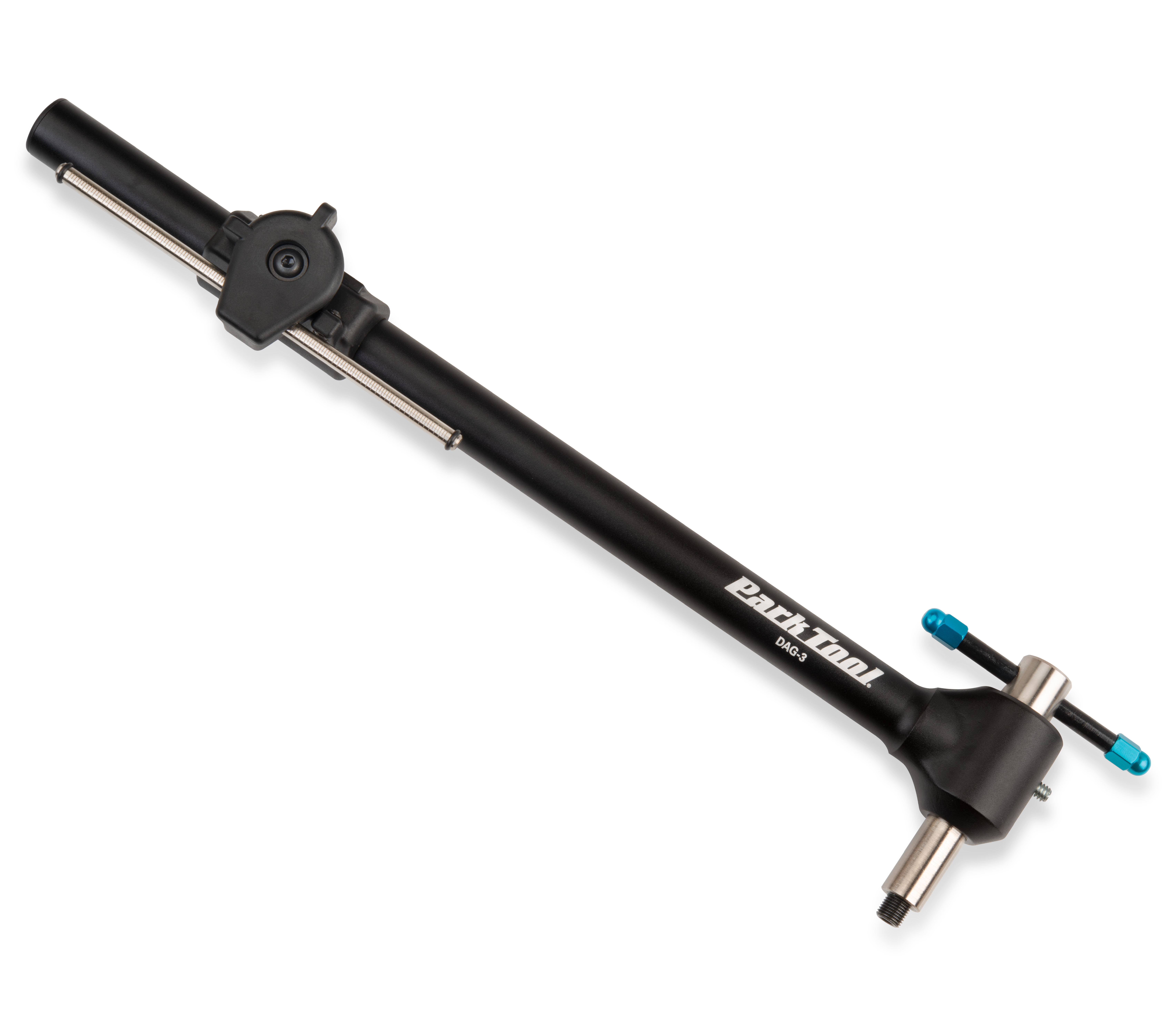 The DAG-3 features an all-new design. Park said it was engineered and built to be light, accurate and versatile. The sliding indicator can measure derailleur hanger alignment against rims of any size and rotates out of the way to clear seat stays, racks, and other obstacles, allowing 360-degree measurement. Park said the extruded aluminum body is built to exacting tolerances and provides ample leverage for making adjustments."
The DAG-3 is compatible with 16" to 29"+ wheels, has a replaceable M10 threaded tip and a low-profile head that fits low clearance thru-axle derailleur hangers and Shimano Direct Mount hangers.
MSRP is $116.95
HBH-3 Extendable Handlebar Holder
The HBH-3 holds handlebars in place on any bike while in a repair stand. Park said it's useful for brake bleeding, cable and housing routing, lever adjustment, or any scenario where you want to prevent the handlebars from rotating, including storage or working with the bike rotated upwards. With its articulating clamps and adjustable straps, the HBH-3 can easily be attached in a wide variety of positions onto almost any handlebar, seatpost, frame, fork, or repair stand. It has an anodized aluminum construction with soft rubber straps.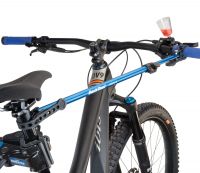 The straps install onto any round tube from 12mm to 60mm (0.5" to 2.4"), as well as most irregular and aero-shaped tubing. It has a usable extension length of 18" to 32" (45cm to 81cm) and collapses and folds to 17" (43cm) for storage.
MSRP is $42.95
QTH-1 Quick Change Bit Driver Set
The QTH-1 is an ergonomic T-handled bit driver equipped with eight common bits. The magnetic "quick-change" handle allows for one-handed operation and makes changing bits quick and easy. The bit holder can be magnetically attached to any steel surface such as a repair stand or toolbox, or it can be permanently mounted to any wall or tool board. "The QTH-1 is a professional-grade tool built to withstand the rigors of daily shop use and is fully rebuildable," Park said.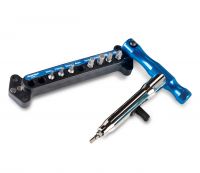 The QTH-1 Includes the following magnetic 1/4" bits: 2mm, 2.5mm, 3mm, 4mm, 5mm & 6mm hex,  T25 Torx®-compatible, #2 Philips cross tip.
The bit holder includes empty spaces for 2 extra bits.
MSRP is $56.95.