TAIPEI, Taiwan (BRAIN) Mar 5 2012 9:16 PM MT—Taipei's international airport bustled with industry folks flying in from the U.S. and Europe Monday night in advance of the annual Taipei Cycle show, which kicks off Wednesday in Taiwan's capital city.
The show, Asia's largest and an important venue for international distributor meetings and aftermarket product introductions, is expected to attract record attendance as it celebrates its 25th year. The Taiwan External Trade Development Council, or TAITRA, expects a total of 1,092 exhibitors and 3,288 booths during the three-day tradeshow. With demand for booths exceeding space at the show's venue, the Nangang Exhibition Hall in the city's outskirts, TAITRA opened up the Taiwan World Trade Center Exhibition Hall downtown to 150 new exhibitors this year. Those exhibitors are in the same venue as the Taipei International Sporting Goods Show and the new Taipei International Sports Textile and Accessory Expo, which both run concurrently with Taipei Cycle this year.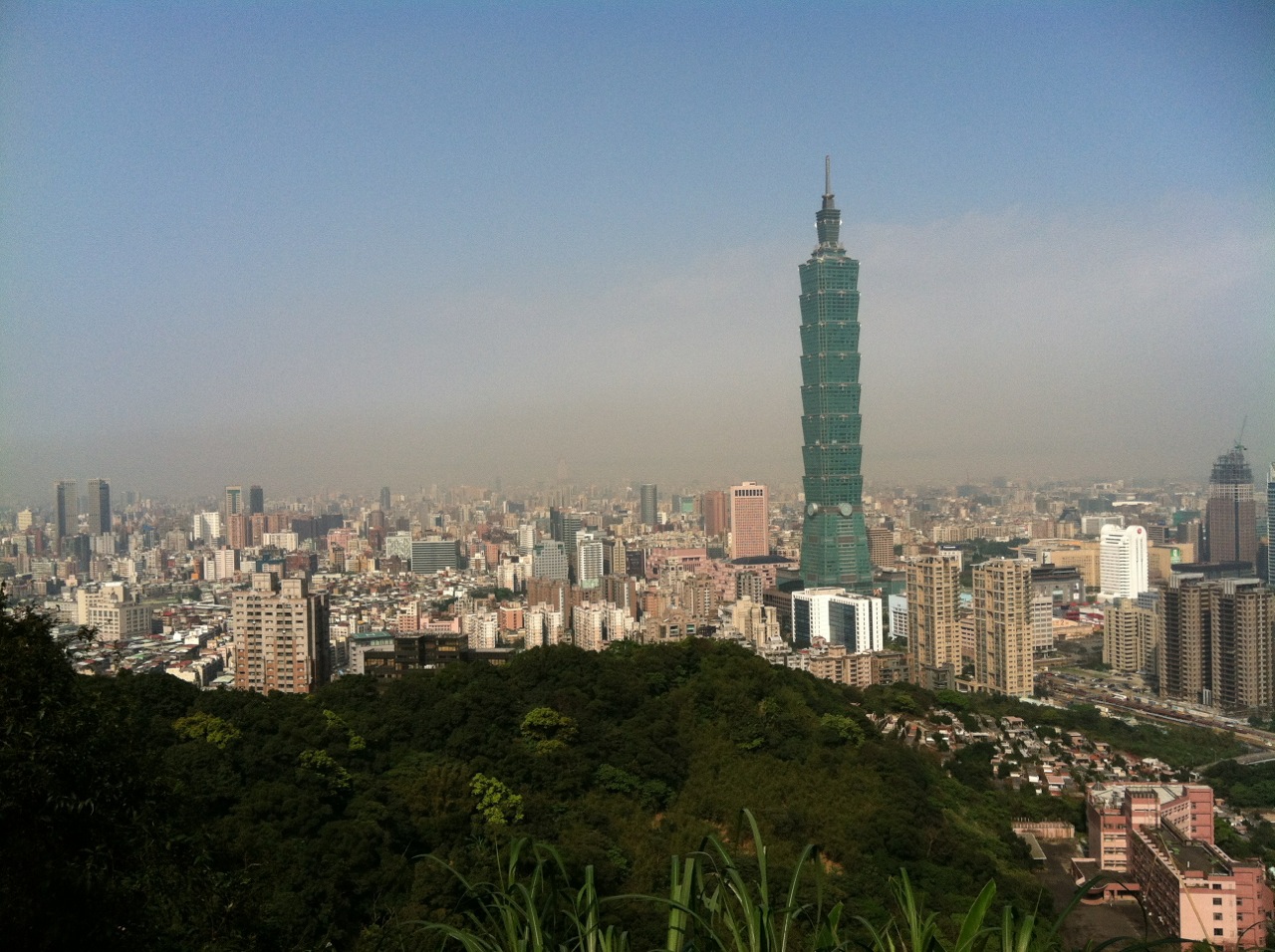 The Taipei 101 building towers over downtown Taipei.
The new venue could attract visitors for its convenient location—most showgoers stay downtown and many of the show's after hours dinners and parties take place at Taipei 101 or the nearby Hyatt Plaza. Taipei Cycle's primary venue at Nangang, meanwhile, requires a 20-minute Metro or cab ride. TAITRA will also run free shuttles between the two venues every 15 minutes to encourage attendance at both locations.
As usual, Taipei Cycle will be a busy three days for the industry with a full slate of forums and workshops. The World Federation of Sporting Goods Industry will hold a public meeting to update its 30 bicycle members on its progress with the UCI. That group has served as somewhat of a liaison between manufacturers and cycling's governing body on topics such as the UCI's frame approval sticker program. Among the new product showcased at Taipei Cycle will be a first look at SRAM's e-motor, which will be spec'd on the Grace EZ Bike. SRAM showed prototypes of the two-speed, automatic shifting electric motor drivetrain at Eurobike and introduced it to product managers during Taichung Bike Week last December, but this will be an unveiling for the production version.
Stay tuned for daily stories and photos from Taipei Cycle on www.bicycleretailer.com website and through newsletters delivered each day from the show to your inbox.
Send Taipei Cycle story ideas to BRAIN's on-site staff: Marc Sani, Nicole Formosa, or Steve Frothingham.