BOULDER, CO (BRAIN) — If you noticed an unusual number of new road racing product introductions in the media this spring, there may be a contributing factor — the international racing union is requiring manufacturers to publish information about new bikes before the bikes can be used in international competition.

Last year the UCI introduced an approval process for new frames and forks that requires the equipment to be certified and labeled before it can be used in competition. The UCI also required that the equipment be available for sale before it can be raced.

Earlier this year, the UCI changed the rule, clarifying that the equipment can be raced before it's available for retail sale, as long as it is available for sale within nine months and the manufacturer "publishes" information about the product. The information can be published in a catalog or the manufacturer's own website, said Julien Carron, the UCI's technical coordinator.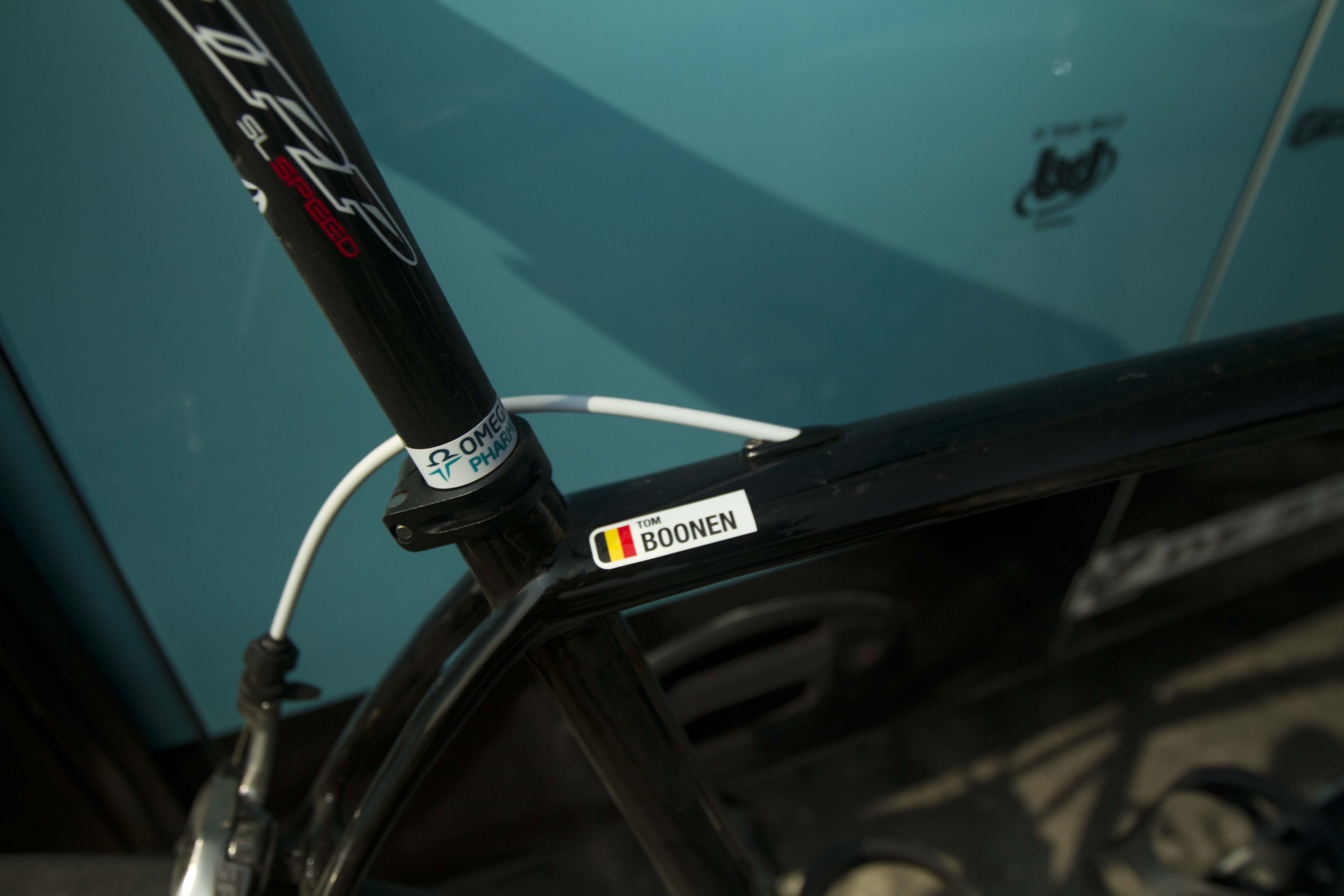 Specialized distributed some photos of Boonen's bike two days before Paris-Roubaix

"This rule was changed, because previously it was required for new equipment to be available on the market before it was used in competition for the first time. (The prior) rule was impossible to enforce and did not correspond with the reality," Carron said in an email to BRAIN.

"We would prefer if the equipment was available on the market, but at least all competitors should know when a new equipment is used for the first time," Carron said. "This rule can also guarantee that the new equipment is a finished product, in the condition that it will be marketed, because the testing of a prototype in competition is prohibited."

On the eve of last week's Paris-Roubaix race, Specialized marketing employees hustled to release some photos of its new Roubaix model, which was raced by eventual winner Tom Boonen. The new model is not currently available at retail but has gone through the UCI approval process. Specialized sent members of the cycling media 10 photos and a short description of the new bike on the Friday before the race.

Trek also launched its new Domane model a week before Paris-Roubaix, although RadioShack-Nissan-Trek pro Fabian Cancellara had been racing the bike for several weeks. Unlike the new Roubaix, the Domane is available in stores already.

"The UCI's regulation regarding "communication" is a little ambiguous," said Eric Bjorling, Trek's media relations manager. "But it is our understanding that for new bikes to be raced, the acknowledgment of their existence has to be confirmed by the company in a consumer-directed marketing tool like a website or catalog."