Malakye.com plans job fair in Portland • Wahoo offers Bluetooth bike speed and cadence sensor • Pro team mechanic authors bike repair book • Industry vet launches iPod tripod on Kickstarter
MANHATTAN BEACH, CA (BRAIN) Friday June 8 2012 9:32 AM MT—Malakye.com is planning a job fair and networking event for the sports industry in Portland, Oregon, June 28.
Companies looking to recruit at the Portland ShmoozaPalooza will include: Adidas, Lululemon, REI, Specialized Bikes, Trek Bikes, Redington / Sage, and Klim Technical Apparel, with more to be announced in the coming weeks.
The event is 11 am to 8 pm at the Leftbank Annex located at 240 North Broadway #115, Portland. From 11 am to 4 pm there will be a traditional career fair format, with a professional networking cocktail hour scheduled from 4 pm to 8 pm.
Malakye is a careers website for professionals in the action sports, bike, outdoor, powersports, and lifestyle-driven industries.
More information on Malakye.com.

---
Wahoo offers Bluetooth bike speed and cadence sensor
ATLANTA, GA (BRAIN) Friday June 8 2012 9:54 AM MT—Wahoo Fitness is now offering a bike speed and cadence sensor that pairs with iPhone 4s phones via the Bluetooth wireless system.
The Wahoo Blue SC can be paired with the Wahoo, Cyclemeter or Strava app so the iPhone functions as a wireless bike computer. The sensor also has a built-in odometer that captures week, month and year totals. It uses a replaceable battery said to last up to 2 years. The product retails for $59.99.
Wahoo also makes a Bluetooth heart rate monitor.
More information: www.WahooFitness.com.

---
Pro team mechanic authors bike repair book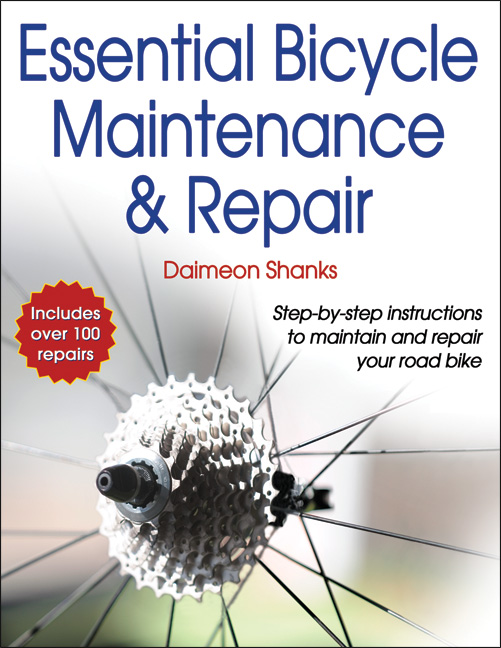 BOULDER, CO (BRAIN) Friday June 8 2012 10:04 AM MT—Daimeon Shanks is a well-known mechanic on the pro racing circuit, having worked for the Mavic neutral support program, as the head track mechanic for the U.S. national team, and as the resident mechanic at the U.S. Olympic Training Center in Colorado Springs. He also spent five years as a mechanic with the Garmin ProTour team. He is the co-owner of Service Course, a high-end bike repair shop in Boulder.
Shanks is the author of a new repair book being published by Human Kinetics. Essential Bicycle Maintenance & Repair provides simple step-by-step instructions, accompanied by up-close photos, illustrations, and advice, for more than 100 repairs.
More information and book excerpts on the Human Kinetics site. For wholesale purchase information, contact Jennifer Mulcahey at Human Kinetics.

---
Steve Boehmke launches iPod tripod on Kickstarter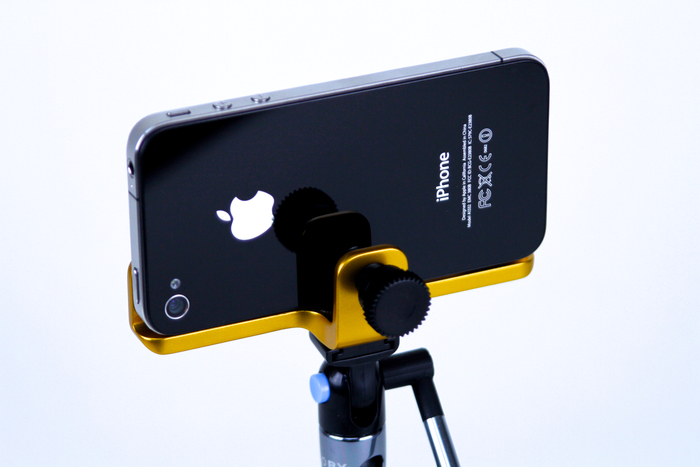 FULLTERTON, CA (BRAIN) Friday June 8 2012 10:33 AM MT—Longtime bike industry PR and marketing consultant Steve Boehmke is launching a Kickstarter campaign for a new iPhone tripod adaptor.
The Anycase is a CNC-machined aluminum clamp that allows users to attach an iPhone or other camera phone to a standard tripod for shooting photos or videos. More information on Kickstarter.
Related: Previous News Briefs