DEER VALLEY, Utah (BRAIN) — While editors from the bicycle and outdoor industry meet with more than two dozen companies checking out new products, exhibitors at PressCamp are also keeping a sharp eye on the market.
For example, Chris Ritchie, PR and communications manager for Thule, described the year so far as challenging. "It's been a slow first quarter," he said, "but we will have to see how the rest goes." Thule, as well as for many other brands, lost hundreds of outlets when The Sports Authority and Sport Chalet folded this year.
And that could give specialty retailers a boost as brands refocus on traditional brick and mortar. Ritchie predicts that those lost sales will be recaptured at some point. "It's going to be interesting to find out," he added.
Matt Pacocha is the marketing and PR director for Stages Cycling, a company unaffected by the travails of big-box retailers. However, the power meter company, like others in that category, needs greater sales support from IBDs — and that takes sales training so retail staff can better understand measuring power and its benefits when selling power meters to customers.
As Pacocha points out, high-end pro shops, particularly triathlon shops, do well selling power meter equipment.
"Selling training with power (meters) is tough to describe to consumers," he said. Power also makes up only a small portion of a store's revenue. Aerodynamic wheelsets are much easier to sell, and generate more revenue, than power meters, Pacocha said.
Stages Cycling's parent company, Foundation Fitness, also owns Stages Indoor Cycling, which sells exercise bikes to high-end fitness gyms like Lifetime Fitness.
The power meter market is highly competitive with a variety of companies like PowerTap, SRM, SRAM's Quarq brand, Rotor and relative newcomers like Pioneer and 4iiii's. And Pacocha said there are rumors that Shimano is eyeing the market, with pro racers being spotted using Shimano meters.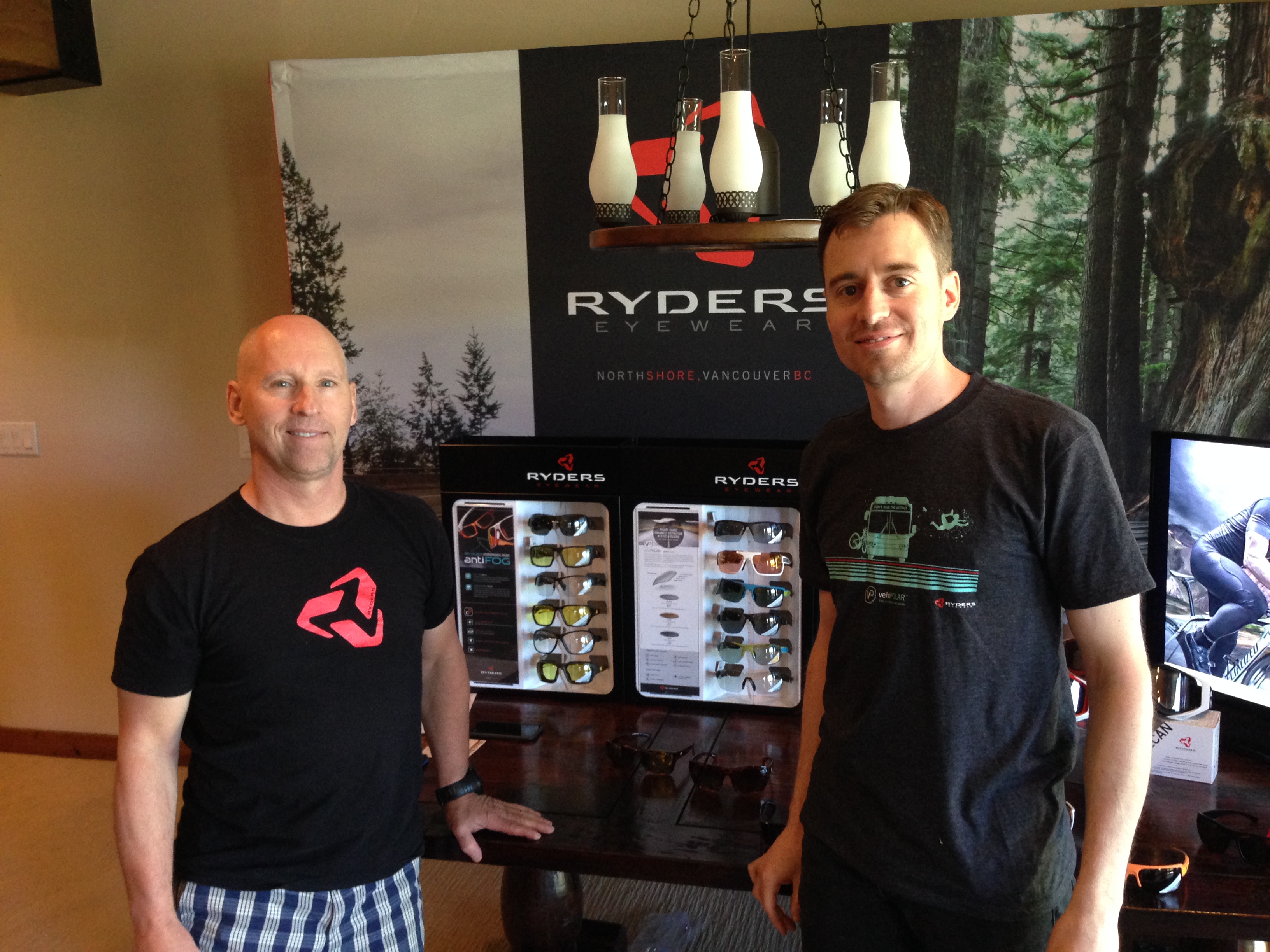 New efforts at working with dealers are also high on the to-do list for Ryders Eyewear, a North Vancouver, British Columbia, company that's rebuilding its sales base in the U.S. market. "We are not a big-box brand; we're a cycling brand," said David Snow, the company's sales manager.
Ryders Eyewear, founded by Canadian mountain bike pro Brent Martin in 1986, is now owned by Essilor International S.A., a French company that makes ophthalmic lenses and equipment.
Last year Essilor had revenue of almost 7 billion euros ($7.9 billion), and the company's stock is publicly traded on the Euronext Paris Stock Exchange.
Snow and Michael Quinn, creative director, have devised POP displays that are easily integrated with an IBD's helmet display. They want to take sunglasses out of a closed case and put them out in the open where consumers can more easily try them on.
Ryders is taking advantage of Essilor's technology with lenses that transition from light to dark (Essilor also owns the Transitions brand). The eyewear also boasts anti-fog technology that makes selling safety a key part of any sale.
"We've solved that problem," Snow said. The challenge is to better train sales staff to ask customers what are they using for eye protection, especially as they sell helmets. "Lots of dealers don't do that," Snow said.
If there is one brand that tends to sell itself, it's Pinarello. But Sandy Nicholls, marketing director for Gita Sporting Goods, said the market for road bikes is soft. "(The market) has been a challenge, especially for road bikes," said Nicholls, who joined Gita in 1978.
"It seems like it's plateaued, maybe. It's not so much that the market is dropping, but it seems like people are scaling back — they aren't riding their bikes six or seven days a week. They're riding three days a week and doing other things," he said.