Editor's note: A version of this article appeared in the Jan. 1 issue of Bicycle Retailer & Industry News. It has been updated to reflect recent court filings and Fox Factory's statements about its litigation costs. 
CHICAGO (BRAIN) — Fox Factory and SRAM are battling in courts in Illinois and California over several patent infringement suits involving the companies' brands. Fox Factory told investors on March 1 that the litigation cost the company $2.75 million in 2016, and there is little sign of let-up.
The companies are increasingly rivals in the original equipment and aftermarket arenas. In suspension, Fox Factory — through its Fox and Marzocchi brands — competes with SRAM's RockShox brand. Fox's Race Face and Easton brands compete with SRAM's drivetrain, wheels and cockpit products, including those sold under the SRAM, Truvativ, Zipp and Service Course brands.
The dispute began when SRAM sought to protect its X-Sync "wide-narrow" chainring patent in late 2015. SRAM had announced months earlier that it was open to licensing X-Sync and reached licensing agreements with Chromag and Accell Sports.
In December 2015, SRAM sued Race Face, Praxis Works and Wolf Tooth Components separately in an Illinois court, alleging each infringed on its patent, which had been granted five weeks earlier.
Wolf Tooth fairly quickly worked out a cross-licensing agreement with SRAM involving some of Wolf Tooth's own technology. Praxis also resolved the suit. Terms of the SRAM and Praxis agreement are confidential, but Praxis has adopted a different chain retention technology, licensed from MRP, on its single-chainring products.
SRAM's suit against Fox, related to products sold by Fox-owned Race Face, continues. From the beginning, it was more complicated than the others because SRAM alleged that Fox infringed on its trademarks, as well as its patent, by engraving "SRAM" and "GXP" on its chainrings to indicate compatibility. But Fox got the trademark claim thrown out by pointing out that SRAM had not specifically trademarked the terms for use on chainrings.
In May 2016, SRAM filed another suit against Race Face, for infringing on a very similar patent for narrow-wide chainring technology, which SRAM had been granted in March 2016. The two suits were later combined.
Fox's countersuits
Meanwhile, Fox had filed suit against SRAM in a California court in late January 2016, alleging that some of SRAM's RockShox forks and rear shocks infringed on two of its patents. One of the patents (US6557674) had been developed by Marzocchi, which Fox Factory purchased in November 2015. The other patent was developed in-house at Fox.
In July 2016, Fox filed another suit against SRAM, this time alleging that SRAM infringed on two of its patents related to thru-axles.
SRAM's Brian Benzer said the company has now reached X-Sync licensing agreements with seven to 10 companies. He said SRAM offered to license the design to Race Face before the brand's acquisition by Fox Factory, and then again after the acquisition, but Race Face declined.
Benzer, SRAM's vice president of corporate development, said Fox's suits were "retaliatory" and said SRAM is confident that Fox's claims are groundless.
"They could have licensed the (X-Sync) product many times over for what they've spent in legal costs," Benzer told BRAIN in December. He declined to say what SRAM has spent.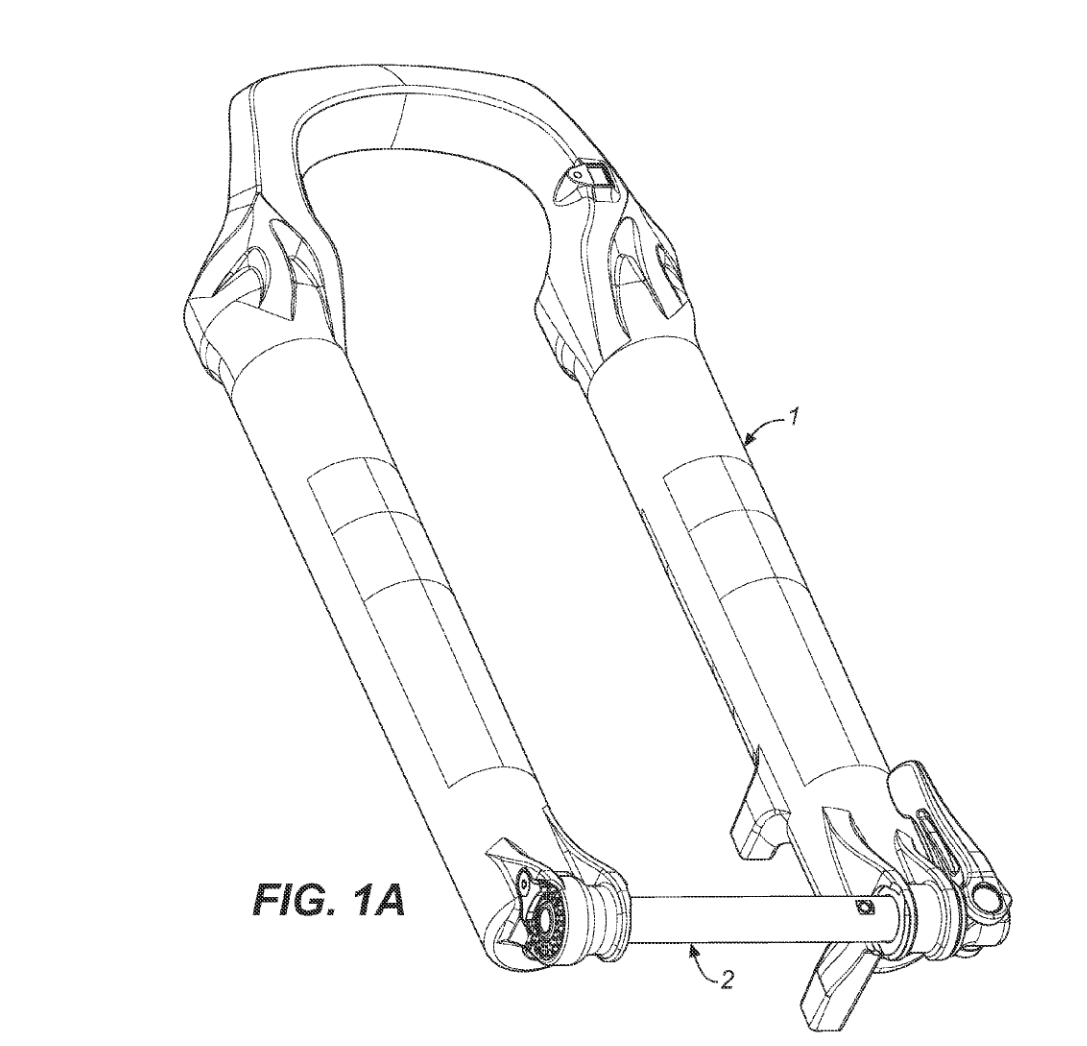 A Fox spokesman said the company, which is publicly traded, would have no comments on the lawsuits. Fox has revealed the mounting legal costs in its quarterly and annual earnings reports. In its third-quarter report, released in November 2016, Fox said, "While we are confident in our position, the litigation activities are complex and we expect to incur additional expenses related to pursuing and defending the involved claims."
In that filing, Fox said it was in settlement discussions with SRAM regarding the suits "separately and collectively, including face to face negotiation meetings."
In Fox's March 1 filing, for the fourth quarter and full fiscal 2016, it said simply, "The Company remains confident in its position in these litigation matters."
Fox has filed re-examination requests with the U.S. Patent and Trademark Office over the X-Sync patents, a costly maneuver.
Both lawsuits are continuing to work their way through the system and are now in the discovery phase. Fox recently amended its complaint, adding some 2017 model Rock Shox products to its claim and removing one of its claims. SRAM and the court accepted the amendment, which is not expected to delay the discovery period. 
If the cases are not settled, it will be several years before juries hear either of them.
'A lot of terrain'
While the SRAM and Fox suits continue on, the market for single-chainring drivetrains continues to grow and many brands are offering new chain retention technologies. MRP, Wick Works, SRAM and Shimano have each filed patent applications in recent months for what appear to be subtle variations on the wide-narrow idea, which some say was tried first on agricultural equipment decades ago. Praxis recently received a patent for a magnetic chain retention technology.
Scott Winans, the vice president of R&D at MRP, said it would be a full-time job to keep up on all the competing claims and intellectual property.
"There is a lot of terrain to navigate around when it comes to chainrings. I'm confident that our technology is different enough that our position is solid," Winans told BRAIN in December. "I get periodic updates from our legal crew about other new filings, but I can't pay attention to it all the time because then I'd never get anything else done."