Outdoor and bike industry journos will question Utah state officials on land policy Wednesday.
PARK CITY, Utah (BRAIN) — PressCamp, which opened Tuesday here, gives cycling journalists an opportunity to listen to stories about brands and products that rarely get told at trade shows and other events — stories, truth be told, that are not best recounted in brief same-day web coverage like this.
So in our next BRAIN print issue, we plan to give more in-depth coverage of the 22 brands from 18 companies that are exhibiting here this week. In the meantime, we'll share a few highlights as the week progresses.
Besides the product and brand stories, a highlight of the week is sure to be Wednesday's lunch, when Utah's lieutenant governor and the state's director of recreation will talk to cycling and outdoor journalists about the state's public lands use debate. The issue has caused an uproar in the outdoor industry and several events, include Interbike and the Outdoor Retailer show, have decided to not hold events here because of the controversy.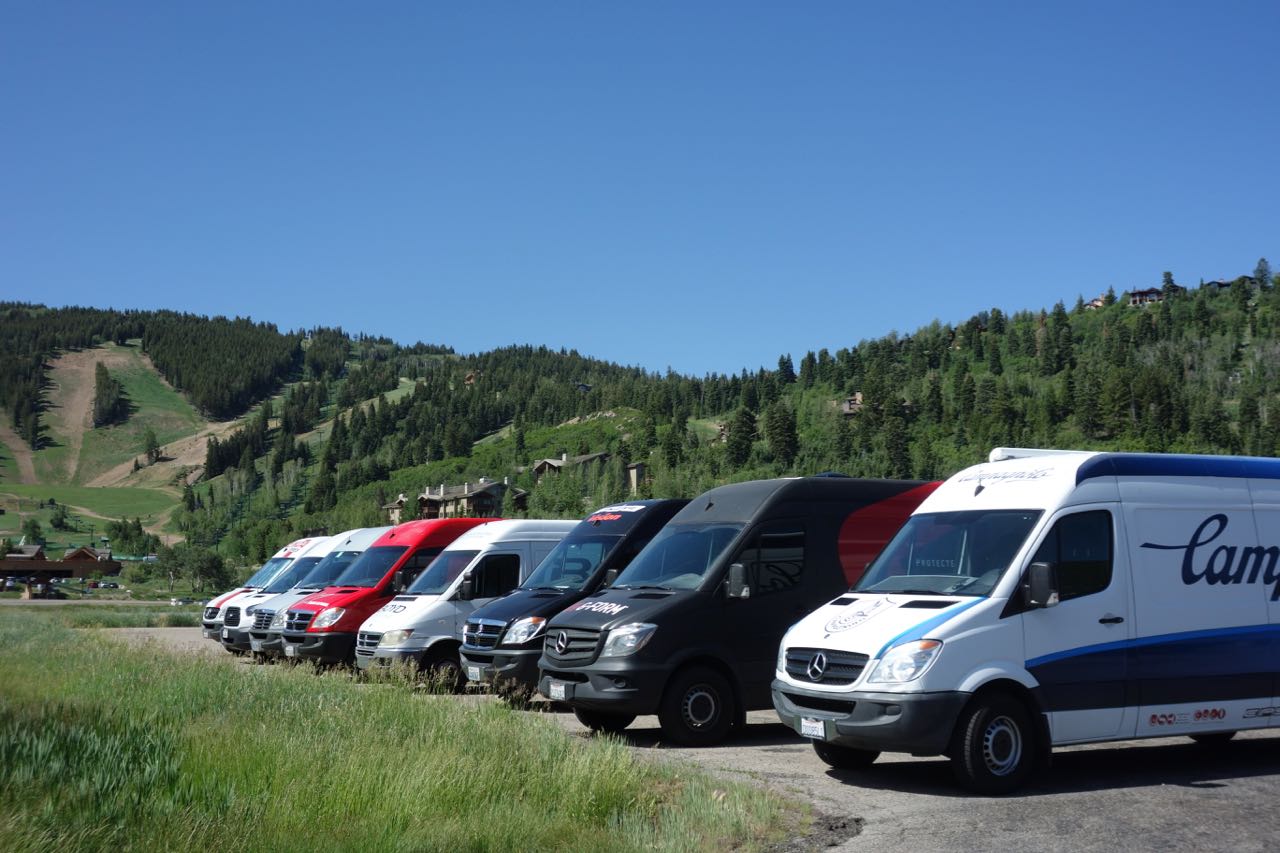 PressCamp organizers decided the controversy arose too late for it to move its events, but Lance Camisasca, one of the event's organizers, said PressCamp invited the state officials because it doesn't want to shy away from the issue.
"We decided, 'let's hit it right on,'" Camisasca told BRAIN on Tuesday. "Most of us have been hearing one side of this, so this will be an opportunity to hear another side, whether we like what we hear or not."
Lt. Gov. Spencer Cox and Tom Adams, the director of the state's office of outdoor recreation, will participate in a panel discussion that will include moderated questions and a few open questions.
There are two PressCamps taking place this week: one for the bike industry and one for the outdoor industry. They are being run concurrently, but largely separately, at neighboring hotels at the Deer Valley ski resort. This is the second year that organizers have hosted the outdoor industry event here. Editors from about 27 media titles are attending the bike camp.
This week's PressCamps are the 15th and 16th held, including Winter PressCamps and one Urban PressCamp. The first one was held in Sun Valley in 2009.
BRAIN's Toby Hill and Steve Frothingham are attending PressCamp. Some highlights from their meetings on the first day:
Boyd Johnson of South Carolina wheel maker Boyd Cycling is preparing to introduce a new Ready to Ride program, where both dealers and consumers can order complete sets of wheels with tires, tubes or tubeless setup, cassette and disc brake rotors already installed and, well … ready to ride. Rollout is targeted for Aug. 1. Wheels will ship in a double wheel bag. Tire options will include Schwalbe for road, Hutchinson for cyclocross, and Maxxis for mountain. Buyers can also choose Shimano Ultegra or Dura-Ace cassettes in 11-28T or 11-32T or Shimano XT m8000 in 11-42T or 11-46T. Rotor options are Shimano Centerlock in 140-, 160- and 180-millimeter sizes.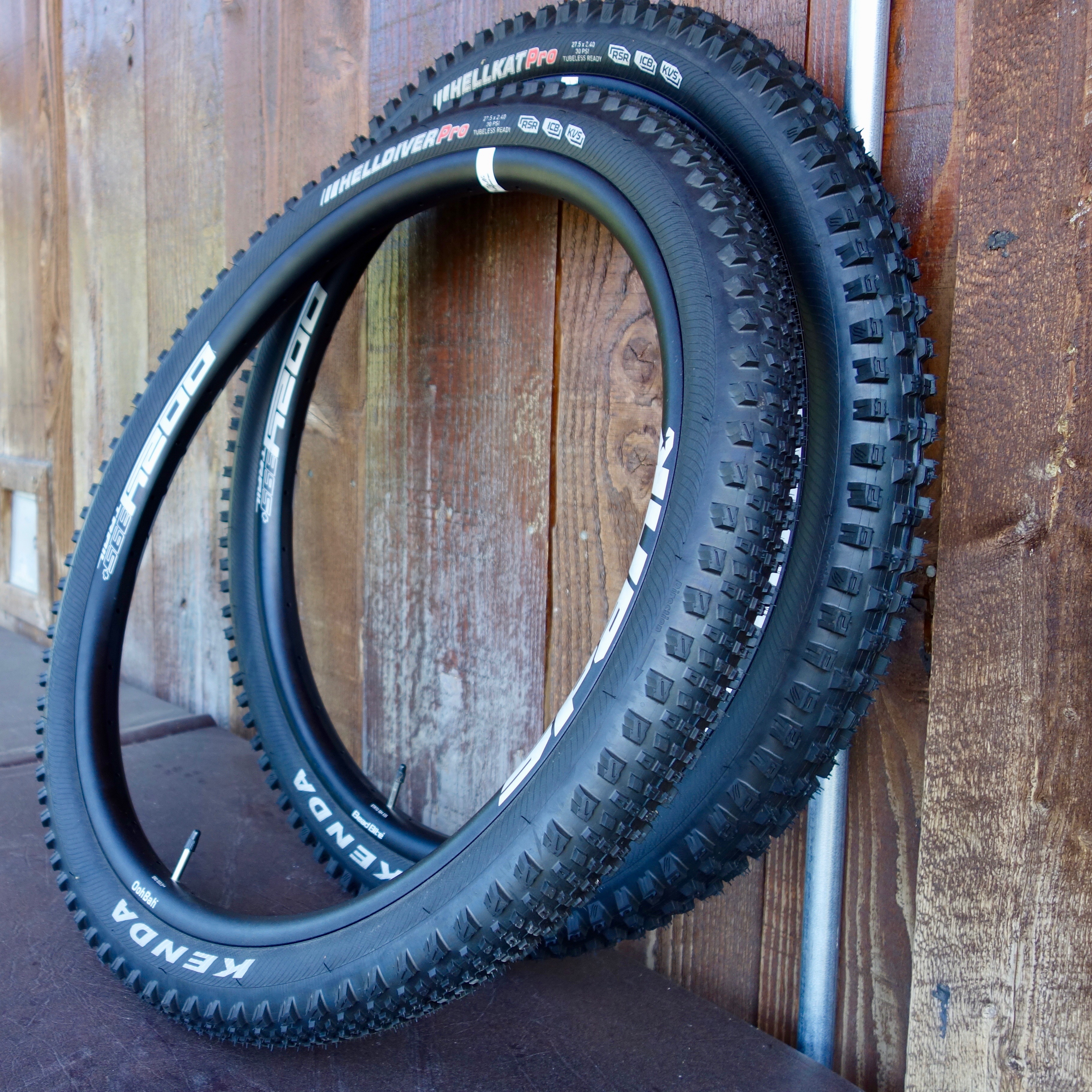 Kenda is showing off its new downhill treads, the Hellcat Pro and Helldiver Pro, and talking about the brand's recent re-commitment to the bike market, which includes opening an R&D center in Ohio and supporting a World Cup gravity team, Polygon. The Hellcat has already been successful on the World Cup DH circuit, and Kenda plans to build on the achievement with upcoming new tires in related categories.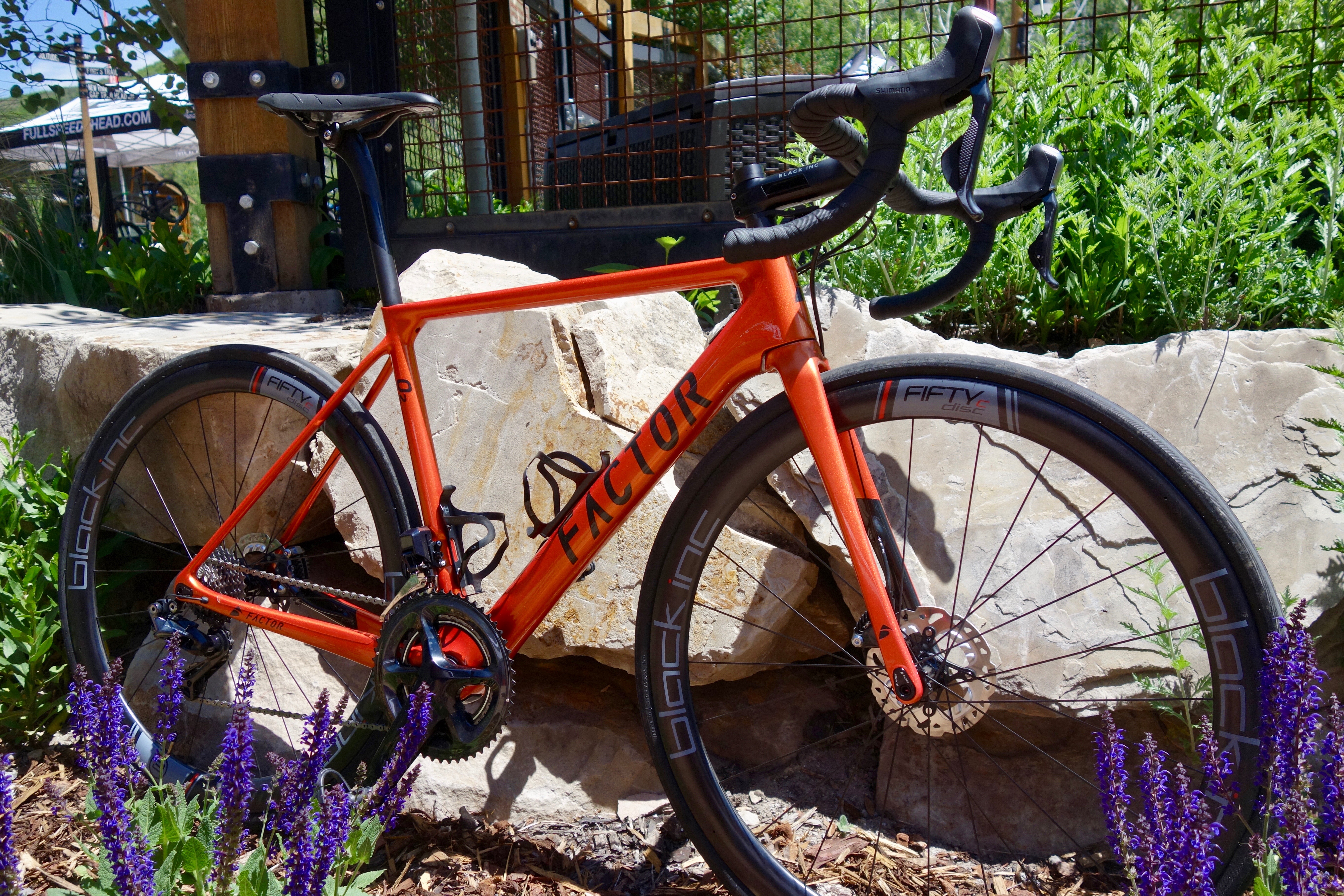 Factor is showing a new disc brake version of its O2 road bike. The new brand is focused on the high end of the market, with no models with any parts cheaper than DuraAce Di2 or SRAM eTap builds (framesets are also available for those who want to build with less expensive parts). The 02 is Factor's World Tour-level road bike, used by Team AG2R. The O2 Disc has identical geometry but disc brakes. Factor currently has just a handful of U.S. dealers, but is also selling online and reimbursing dealers for online sales to consumers in their area. The company also offers an aero road bike, a time trial/triathlon bike, and its own components and Black Inc. wheels, all made in the company's own factories.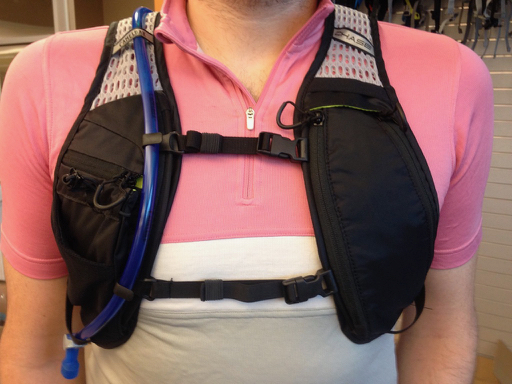 CamelBak is launching into a new category next January with its Chase Bike Vest. The concept for the mountain bike-specific vest was much like CamelBak's Palos waist pack—"It's for the person who doesn't want to wear a pack but needs more water than their bike can carry, and needs more potential fuel and cargo," said Seth Beiden, marketing for CamelBak. The vest includes a 50-ounce reservoir and is designed to sit high enough on the back that riders can still access jersey pockets. Pockets in the vest's front and back can hold tools, food, a phone or a soft bottle. A shove-it pocket in the back can stow a jacket or warmers. The Chase Bike Vest will retail for $100.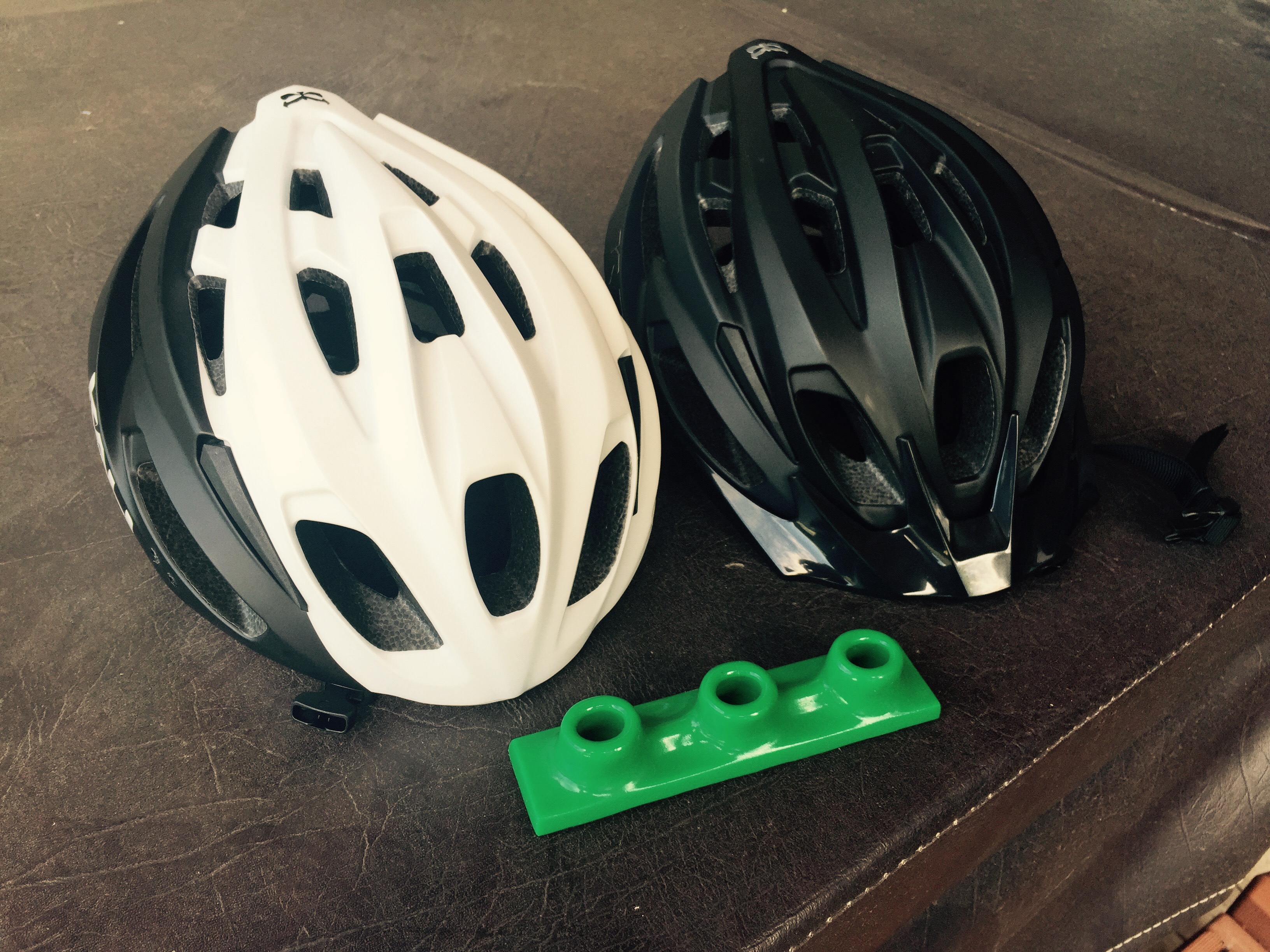 Kali Protectives is showing off new lower-price-point helmets featuring its Low Density Layer (LDL) technology, designed to reduce linear and rotational forces on impact. The pieces of LDL padding are Kali's own design using Armourgel material that folds over on impact. Up until now, LDL had been available only down to the $180 price point in Kali's Interceptor enduro helmet, but at PressCamp the Northern California brand is showing its new Alchemy trail helmet and Therapy road model, each priced at $100. Both will be available this fall.
Detail of Armourgel foam in the Kali Alchemy trail helmet.