The September show will open with a weekend consumer festival at the Northstar resort. The indoor show is Tuesday-Thursday and Interbike is promising lower exhibitor costs at the nonunion facility.
SAN JUAN CAPISTRANO, Calif. (BRAIN) — Interbike announced Thursday that its 2018 show will be held in Reno, Nevada's, Reno-Sparks Convention Center. 
The three-day trade show in Reno will be preceded by a two-day consumer festival at Northstar California Resort in Tahoe, followed by a day-and-a-half-long trade demo event at Northstar before moving inside for the trade-only show at the convention center. Interbike has contracted the convention center through 2022. The full event is being called Interbike Marketweek.
"We're extremely excited about this move for a multitude of reasons," said Pat Hus, the vice president of Interbike. "For the first time in a very long time, we've been able to hit the reset button on Interbike and OutDoor Demo and give the industry something new and fresh that we couldn't do in our previous locations. With the support and investment from the city of Reno we are going to be able to truly create a one-of-a-kind, weeklong celebration and experience around cycling. We also recognize that this is a critical time in our industry and that we need to provide a more cost-effective approach to exhibiting at the show, and we are now able to provide that."
Hus also mentioned that the climate in Reno will allow show-goers to ride bikes to and from the venue, and enjoy lunch outside. The show plans to provide a fleet of share bikes for transportation.
This year's show is at Las Vegas' Mandalay Bay Convention Center next month.
"Las Vegas has been a great home and we appreciate their partnership over the years," Hus said. "However, Reno-Tahoe gives us an unmatched blend of world-class venue for a consumer festival and the OutDoor Demo, state-of-the-art convention center, fantastic hotel choices, robust nightlife and a more intimate environment of welcome and celebration. Cycling will be the center of attention for the Reno-Tahoe area for the entire week. The Reno-Tahoe experience will be personable, affordable and picturesque for all attendees."
The consumer festival will open Saturday, Sept. 15, at Northstar and continue through mid-day Sunday. The festival will include bike racing, live music, craft beer and more, and participants will have access to the resort's lift-served trails. After 2 p.m. Sunday, the event will be closed to the public and will be trade-only Sunday afternoon and all day Monday. Northstar is home to Northern California's largest bike park and the area also is well-known for its road biking options.
The trade demo event will run from 8 a.m. to 6 p.m. Monday with free gondola access to all attendees.
The indoor show opens Tuesday, Sept. 18, and runs through Thursday, Sept. 20. The Reno-Sparks Convention Center is just south of downtown Reno.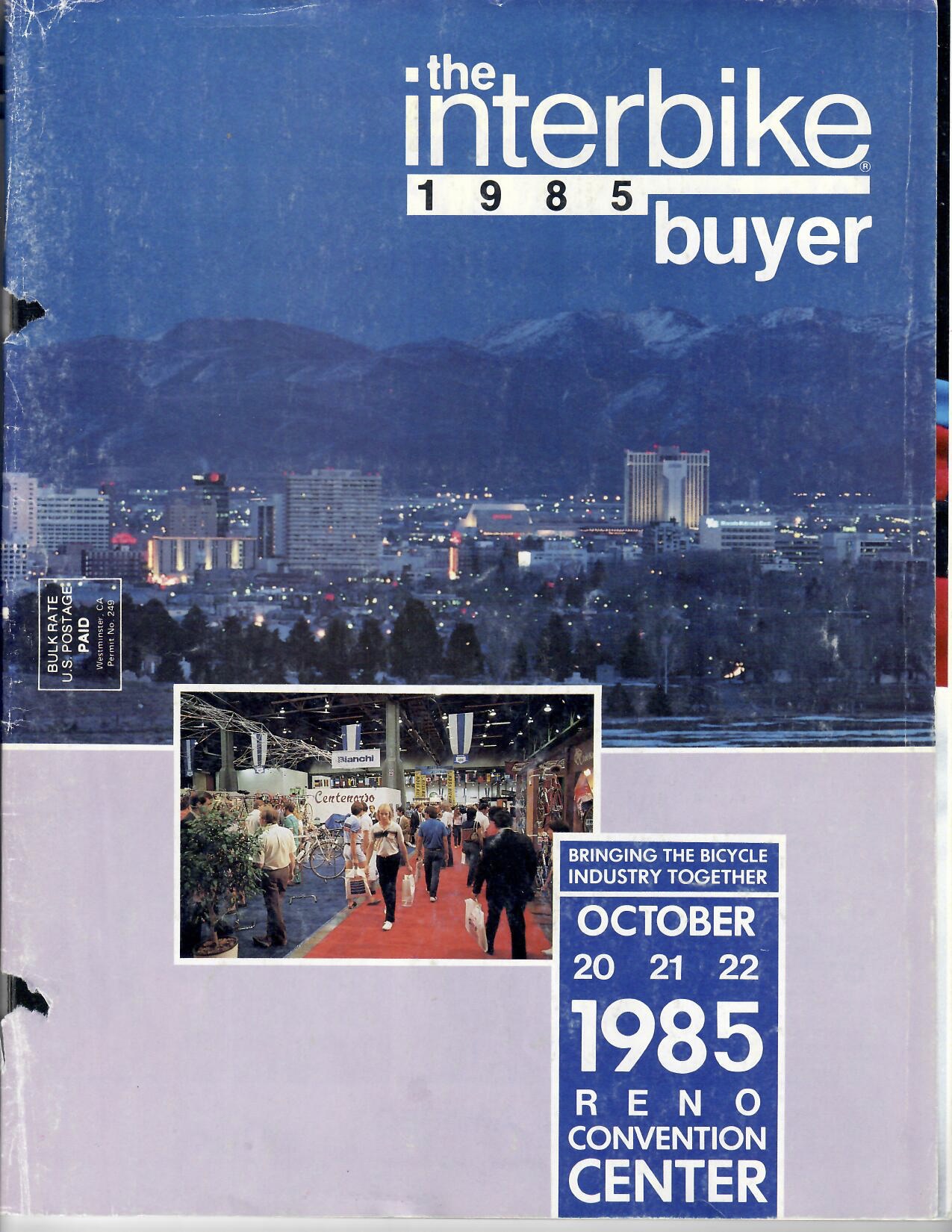 Interbike said the new Tuesday-through-Thursday format will allow retailers and exhibitors to travel home in time for the weekend. Expo hours on Tuesday and Wednesday will be 10 a.m.-6 p.m., with Thursday being 10 a.m.-4 p.m. Show organizers said the new hours will allow attendees to take part in educational content before the show opens. Interbike said it is making "significant additional investments in education both in morning sessions and on the trade show floor itself."
The CrossVegas cyclocross race will be held Wednesday night and will remain called "CrossVegas." The race will be held at the same venue as the 2017 cyclocross national championships — Rancho San Rafael Park.
Interbike said the new demo and expo locations will allow lower pricing for exhibitors. Exhibitors at the 2017 event are being offered the best pricing and booth placement for the 2018 show.
Interbike noted that the Reno-Sparks Convention Center is a nonunion facility. "This means exhibitors will enjoy more permissive hand-carry options and less-restrictive booth setup labor rules. This will allow for more flexibility and increased cost savings to exhibitors. In addition to these cost savings, exhibitors and attendees will experience reduced travel, dining and entertainment costs."
Interbike noted that while the Reno-Tahoe International Airport is smaller than Las Vegas' airport, the airport has a number of nonstop flights from major U.S. cities including Atlanta, Houston, Dallas, New York, Chicago, Los Angeles, San Francisco and Denver.
Watch for more on the move as this story is updated throughout the day. Interbike's press release announcing the move is attached.