LAS VEGAS (BRAIN) — Steve Domahidy, a veteran bike industry designer and co-founder of Niner Bikes, has written a children's book, illustrated by Rob Snow. The book, A Bike For You, is being offered on Kickstarter this fall.
The Kickstarter campaign includes pledge opportunities for bike shops or book stores that want to stock the book, including 10- and 20-book purchases that include a countertop book POP display. 
Domahidy co-founded Niner in 2004 with Chris Sugai. After leaving Niner he sold bikes under his own name and then under the Viral Bikes brand. He also has consulted with Faraday Bikes and Factor Bikes.
Snow is a creative designer working in the fields of graphic design, illustration, web design and teaching. He works and lives in Greece, but was born in England. He has been a freelance designer for 25 years.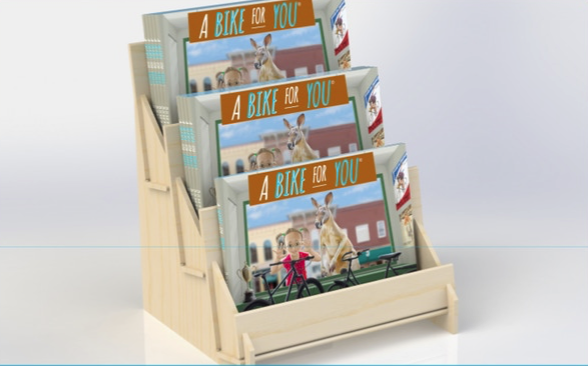 On the book's Kickstarter page, Domahidy said, "A couple of years ago, I ran across Rob Snow's artwork series entitled 'Animal Behavior' and knew right then that I wanted to work with him on something. I loved his illustrations, the animals, their expressions, and their interactions with things otherwise only for humans. It is brilliant work and it inspired me."
He added, "I decided I would write a children's illustrated book about bikes and the animals who ride them!
"Our industry has not done a very good job inspiring new riders to want to get on bikes, and in my opinion this starts at the youngest of ages! I want to build a culture around bikes, and I want young children to see them as early as possible and begin to dream about where a bicycle can take them! Anything is possible on a bicycle, and I love the idea that we can show children that even before they are able to ride!!!"
A percentage of the proceeds from sales of the book will be donated to Ride For Reading, a non-profit based out of Nashville, Tennessee that aims to equip under privileged youth with the books they need to learn and grow. 
More information: The book's Kickstarter page.