SACRAMENTO, CA (BRAIN) Mar 2 2012 05:18 PM MT—Curtis Odom, the man and the brand, focuses on custom, vintage-looking, highly polished hubs. At the North American Handmade Bicycle Show, the company is rolling out a line of aluminum high-flange, and hi-lo threaded and cassette hubs with cartridge bearings with retail pricing starting at $440.
"Most hubs these days seem to be flat black soda-can designs, not very nice to look at. I've always been a big hub fan and wanted to bring some of the beauty of the old Schwinn Paramount and Campy hubs back," said Odom.
Odom spent 20 years as a shop mechanic before moving on to design Quintana Roo triathlon bikes. He then left the industry to work as an industrial designer for Black & Decker.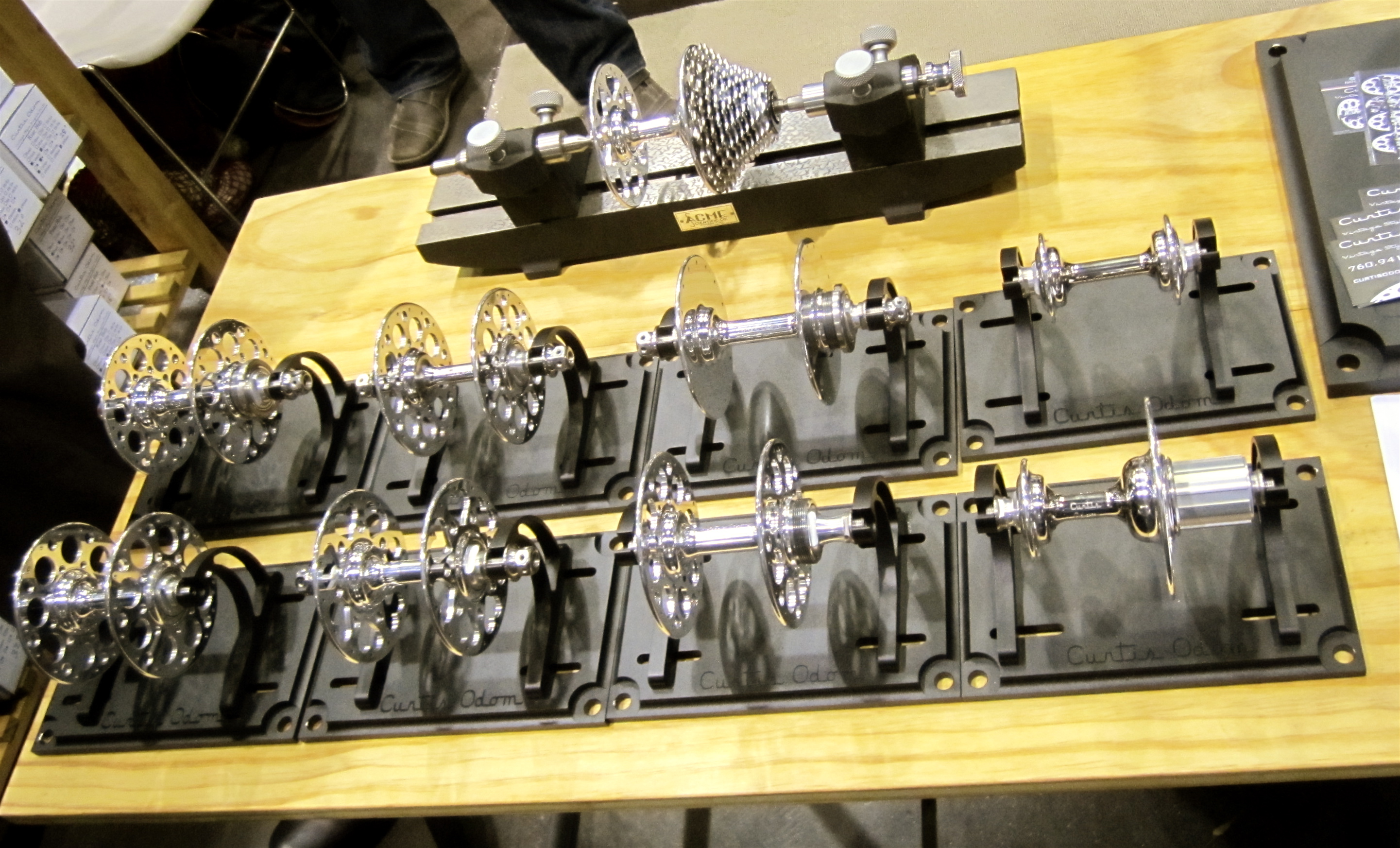 "As you can imagine there is not a lot of margin in these hubs, so I'm going to sell them dealer direct to very select dealers who share my enthusiasm for his style," Odom said.
Curtis Odom hubs are made in Ensenada, Mexico, and Odom says they take a little more than an hour of polishing each. Polishing inside the cutouts adds additional time.
The hubs can be had with optional cutouts, sweethearts or bacon slicer for an additional $50 per pair up-charge. The hub bodies are also available in stainless steel bodies for an $100 up-charge. The company is also selling Victorian cast-iron style hub and wheel stands to help retailers display nice components so they can be appreciated.