PARK CITY, Utah (BRAIN) — The eighth annual Summer PressCamp kicked off Tuesday at Park City's scenic Deer Valley Resort under sunny skies, and for the first time, Outdoor PressCamp is running concurrently at the Deer Valley Lodge next door.
Close to 150 editors and representatives from a broad range of bike and outdoor brands have come together to talk product and trends in an intimate setting, with some editors hopping back and forth between events. The two groups will have opportunities to commingle throughout the week during meals and on the mountain.
This year, 26 editors traveled to bike PressCamp to cover 22 bike, accessory, apparel and component brands.
Here's a sampling of what Bicycle Retailer saw the first day of PressCamp:
Alpinestars
Italy's Alpinestars, which has an office in Southern California, gave editors a sneak preview of its spring 2017 collection of riding apparel and body armor. Although the products won't hit racks until next March, retailers will see samples and begin prebooking soon. The company, which added mountain bike apparel and protection to its well-established moto collection in the late 1980s, will also show the spring line at Eurobike. In 2014 Alpinestars launched its first fall collection to better cover all riding conditions.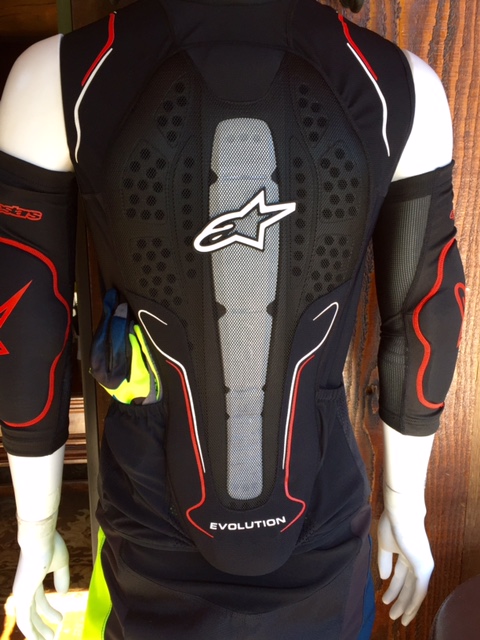 "We understand the seasonality of the market," said Giulio Neri, media services for Alpinestars. "It's working out well because we're able to cover conditions in both hemispheres."
Notable products for spring 2017 include the Evolution Vest, which will replace the Evolution back protector. A full mesh vest replaces straps for a better fit. The back protector features a spine protector with memory foam and a central plastic plate. The zip-front vest is lightweight and breathable and can be used for enduro and all-mountain riding. It also features two rear mesh pockets for additional storage.
Alpinestars also redesigned its downhill pants and shorts. Made from lighter and stretchier fabrics, the new line features heavy Cordua panels only in the most abrasion-prone areas like the knees. Two-way stretch and Lycra fabrics provide a more contoured and comfortable fit.
The company, which has a growing U.S. dealer base, will also offer its spring 2017 apparel and protection line in youth sizes.
CamelBak
For 2017, CamelBak is launching the Crux, a completely redesigned reservoir, which will replace the current Antidote model. "The Antidote is consistently high rated but we knew we could make improvements," said Chris Curtis, global category manager at CamelBak. "We knew there were certain things we didn't want to change, like the bite valve design, for example, but improving water flow was a priority."
CamelBak expanded the diameter of the drinking tube, which increased water flow by about 20 percent. It also improved the on/off valve to decrease accidental leakage and changed the shape of the handle used for filling. The lid is also easier to open and close, and the shape of the new bladder should make sliding it in out of packs a bit easier —all subtle improvements that make a big difference, Curtis said.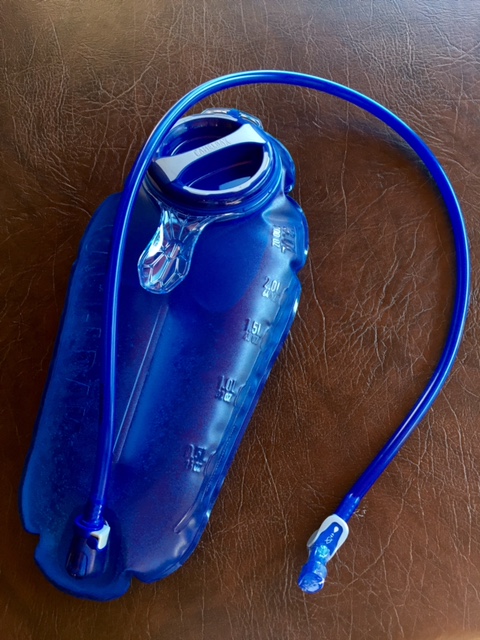 The new bladders will fit most existing packs.
CamelBak has also redesigned its popular Mule model, which features a reservoir compression webbing system. The pack is designed to be worn lower, and its orange compression straps, located on the waistbelt, allow the bladder to be compressed for more stablility. The rider can continue to compress the bladder as its depleted. The women's Luxe has the same new features but is shorter in length and available in different colorways.
Both models will retail for $150.
Smith
Smith showed two new midpriced helmets. The Rover is the brand's second trail helmet, and like its predecessor, the Forefront, features Koroyd technology and is available with MIPS. The company used the thermally welded honeycomb material, which crushes on impact to better absorb energy, a bit more sparingly to cut cost. The Rover features Koroyd mostly in strategic zonal impact areas.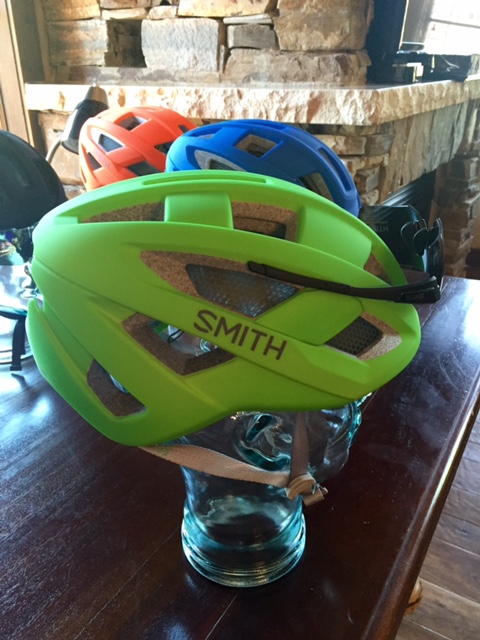 "There has been a demand from consumers who are asking for better protection and there is more awareness right now," said Mallory Burda, senior promotions manager for Smith Optics. "Our helmets have always been geared toward elite-level users and are more expensive, so we wanted to fill a hole in line. We needed a helmet for the everyday rider."
The Rover is available now in eight colors. It retails for $150, or $180 with MIPS.
The Route, the midpriced road version, shares similar features and is available now in nine colors for $150, or $180 with MIPS.
Cannondale
Cannondale gave editors a sneak peek at its first race bike equipped with disc brakes. The SuperSix Evo frame was reworked to accommodate discs and features a full carbon thru-axle fork. Stay tuned for more details in the coming weeks.
The company also showed the new women's Apex. Sister to its Slate model, which launched last year, the aluminum Apex is built with 650b wheels and can accommodate tires up to 42c. It's also spec'ced with the Solo rigid carbon fork rather than the Slate's Lefty suspension fork in order to keep the price down.
Cannondale also showed the new hardtail Cujo, its latest 27.5-plus offering. All models are spec'ced with a 120mm fork and have modern geometry with clearance for 3-inch tires. Prices range from $980 to $1,400. The Cujo will be available in July.