PARK CITY, Utah (BRAIN) — POC is launching new 2018 model year bike helmets with its own SPIN technology to reduce injuries from oblique impacts.
The company was one of the first to use the MIPS technology, which promises similar benefits. A company spokesman said SPIN, which stands for "Shearing Pads Inside" is a more integrated system. MIPS requires a separate layer inside the helmet against the head, which can add to the overall size of the helmet and potentially reduce air flow. SPIN uses helmet pads that perform a similar function. 
SPIN pads "are placed in precise locations throughout the helmet and shear in any direction to minimize the effects of an oblique impact by allowing the helmet to move relative to the head," the company said. 
POC snowsport helmets with SPIN will be available this fall, while bike helmets will be available for spring. He said some bike helmet models with SPIN may continue to be available but POC will not be adding MIPS to new models.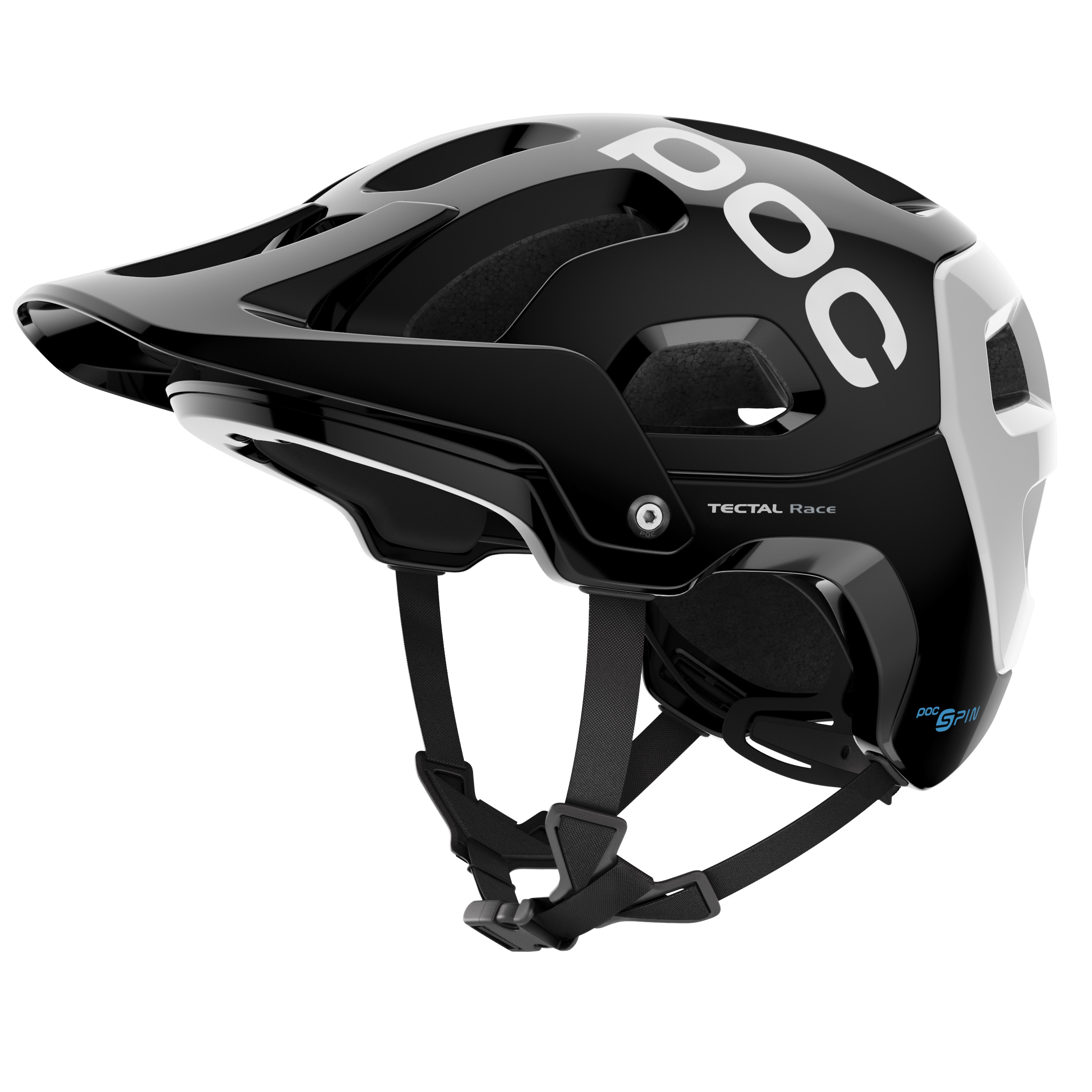 At Crankworx this week, POC showed a new fullface downhill/enduro helmet with SPIN, the $275 Coron Air. The company also will use SPIN on open face helmets including the Octal X SPIN road helmet and the Tectal Race Spin mountain bike helmet (each will retail for $250). 
At Crankworx, POC also showed off its new Clarity lens technology, which is used in a new goggle model as well as new eyewear for road, mountain bike and urban use. The company said Clarity, which was developed with Zeiss, enhances contrast and definition.
"The POC mission to do all it can to reduce the consequences of accidents for gravity sports athletes and cyclistsis at the very center of our development process," said Jonas Sjögren, POC's CEO. "SPIN and Clarity, and the new helmets and eyewear they will feature in, are built on that commitment and incorporate the wealth of knowledge we have developed over the last ten years."