MORGAN HILL, Calif. (BRAIN) — Specialized Bicycle Components worked with Canada's 4iiii Innovations to develop the power meter technology used in its new line of Power Crank power meters, which was released to the public on Wednesday.
Specialized developed and tested the new power meters with its own Human Performance Lab at the Specialized Win Tunnel and the Locomotion Laboratory at the University of Colorado in Boulder. The company said the testing allows it to claim accurance of 1.5 percent under all real-world riding scenarios. 
The product line includes carbon S-Works cranks as well as Shimano Dura-Ace, Ultegra and 105 Power Cranks, all available in dual and single-side aftermarket configurations.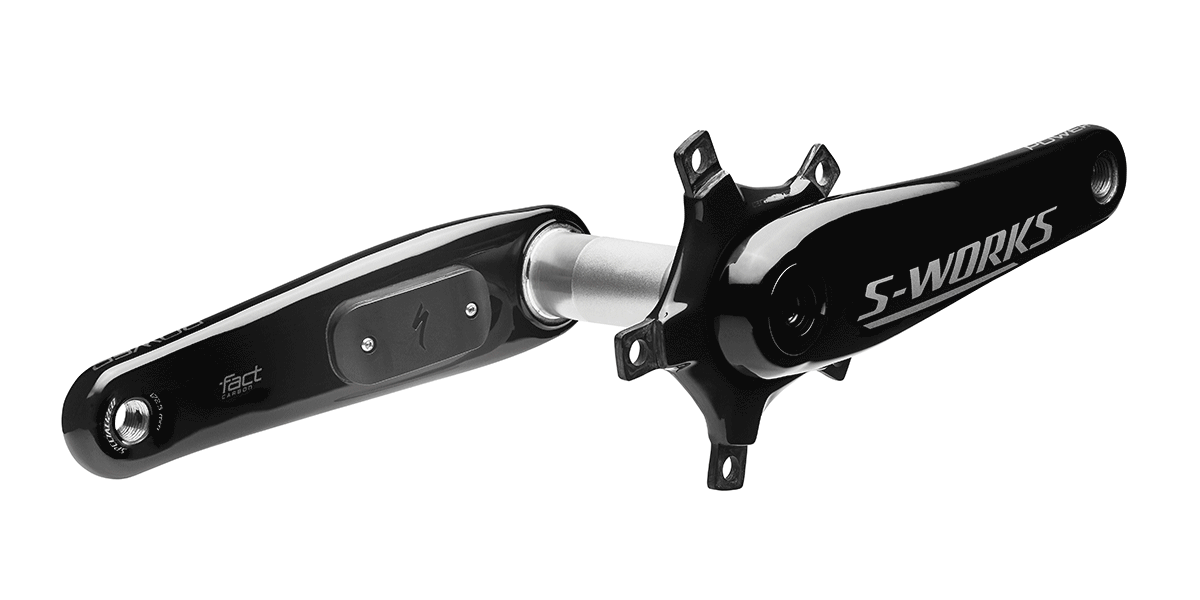 The dual-sided carbon S-Works Power Crank will be original equipment on the company's new S-Works Tarmac Disc road bike. "Our collaboration has led to incredible real-world accuracy and the first commercially available direct measurement dual-sided power meter on a carbon crank," said Mark Cote, Specialized's head of marketing and innovation.
 The power meter devices manufactured by 4iiii are labeled with the Specialized logo and differ from 4iiii's own branded product. The Specialized pods are larger and the battery cap is accessed with two small hex bolts, unlike the 4iiii-branded pods, which allow battery changes without tools. Specialized says its branded units are different internally, as well. Specialized says the two-bolt battery compartment makes the unit more waterproof.
"We're proud to be partnering with Specialized," said 4iiii CEO Kip Fyfe. "They share our commitment to innovate and build products that grow cyclists' passion for riding."