COSTA MESA, Calif. (BRAIN) — Swagtron, best known for its electric rideables, is expanding its cycling line with the introduction of three new electric bikes, including two folding e-bikes and a youth electric fat-tire mountain bike.
Swagtron is known for its electric hoverboards, scooters and skateboards, but is expanding to offer products that are more suited for transportation, said Jason Wakefield, the brand's director of marketing.
"We're seeing a shift, and e-rideables aren't just for recreation," Wakefield said. "They're viable eco-friendly transportation options for people in all walks of life."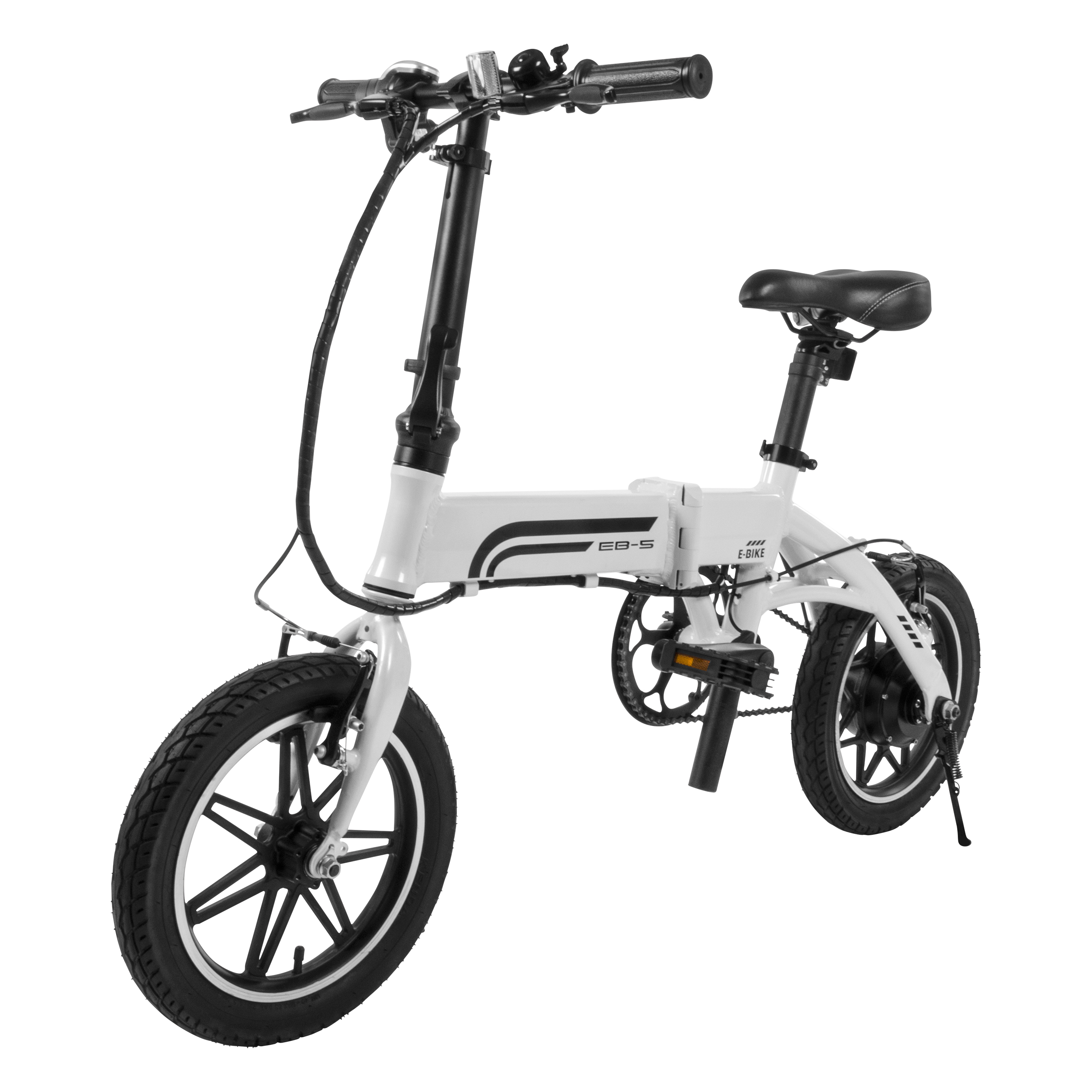 "The world is changing the way it thinks about transportation, and e-bikes are a big part of that" says Wakefield. "As a brand, we want to continue to be at the forefront of making that technology accessible."
The introductions include the EB-5, a lightweight, folding aluminum bike designed for the urban commuter. It has a 250-watt motor and quickly folds to a compact 26 by 23.6 inches, allowing it to be transported on public transportation, and on stairs and elevators. It also stores easily at the home and work. Top speed is 15.5 mph. Range is 15.5 miles. MSRP: $599.99
The EB-6 is an electric fat-tire mountain bike for younger riders, with 20-inch wheels and a smaller frame. The 4-inch tires provide traction on a variety of loose trail surfaces, including dirt, sand and snow. It has a 350-watt motor that can be engaged via throttle or a "pedal to go" mode similar to pedelec, giving young riders the power to go farther. It has disc brakes and a 7-speed Shimano drivetrain. Top speed is 18.6 mph. Range is 20 miles. MSRP: $839.98
The Swagcycle PRO builds on the success of the original Swagcycle with the addition of an iOS/Android app, longer battery life and an improved top speed of 18 mph. Like the original Swagcycle, it's a fully electric pedal-less "scooter bike" featuring a compact, folding design. The company said it's one of the smallest e-bikes available. It has a 350-watt motor and disc brakes are standard. Top speed is 18 mph. Range is 15.5 miles. MSRP: $600.
More information: swagtron.com.