By Julie Kelly
SAN DIEGO (BRAIN) — Retailers and brands convened Wednesday at CABDA's season opener at San Diego's Del Mar Fairgrounds. In its second edition, CABDA West featured more exhibitor space and a robust series of panel discussions, educational seminars and tech clinics. The mood on the floor was optimistic, as some retailers walked their first trade show since Interbike 2018. As we did last year, we asked 2020 retailer attendees, "What brings you to CABDA?"
The show closes Thursday at 4 p.m. PST.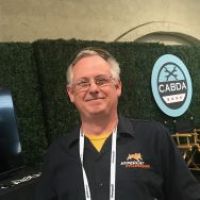 Philip Casanta
Hypercat Cycleworks
Ventura, Calif.
"For me, CABDA is a return back to what Interbike was like 12-15 years ago. It's not crowded. Over two days, I know I'm going to get to spend real time with the people who can inform me of their products and actually help me get better at choosing the things that I should have in my business. CABDA is really helpful in that I know I can manage all the product that's here, I can get time to digest it and look at it, and see if it fits into my model."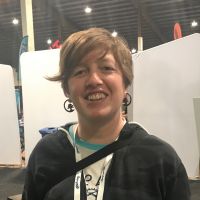 Briana Swanson
Cycle Alaska
Juneau, Alaska
"We used to go to Interbike and that's not around anymore, so we've been searching for the next thing to go to. As a shop, we enjoy being able to talk with other folks, and see the products. We also like to see the presentations and talks — I think it's important to learn. So, we looked at CABDA and I was glad to see that they had multiple locations. It was a debate between attending this or Sea Otter, but this seemed a little bit more geared toward the bike shop and education."
Jon Christeson
Fresh Bikes
Newport Beach, Calif.
"I love CABDA! I did the full day PBMA training yesterday: 12 hours of mind-bending geekdom. It was great. There were only 30 of us. That's reason you come to CABDA, is that it's so intimate. You've got these great little ten-by-ten booths, not the big, elaborate, gigantic booths of the past, and you just get to sit down with your suppliers and catch up. The intimacy of this show is fantastic."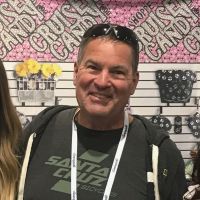 Brad Bolves
Metropolis Bikes
North Hollywood, Calif.
"We came to CABDA to get a better idea of all the product lines, because our sales reps don't 'tote and promote' all the time, so we want to see the new things that we don't see on a day-to-day basis. I've learned some new stuff about light technology, on shifters, brake stuff. It's always good to close the shop for the day, bring everybody down here, see how things are going."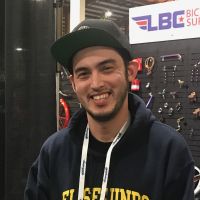 Jack Spiro
Bike-o-Rama
El Segundo, Calif.
"I think it's wonderful that we have a place where all the cycling community can get together — the retailer network and wholesaler network — and make connections to further grow all of our businesses, and we get to do it in beautiful San Diego, California by the beach."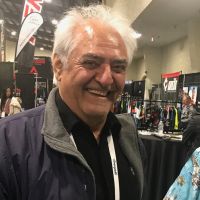 Mo Karimi
San Diego Bike Shop
San Diego, Calif.
"I never missed an Interbike for 15-20 years. Last year, I missed this show, but this year I made it and I'm happy that I did. It's a very good show and it's close enough to me that I can come for just one day. I've connected with a lot of business people I knew from the past and I've picked up new ideas for my shop. There's a lot of information about products available online, but getting in-depth information first hand at a trade show is definitely a necessity."