SCHAUMBURG, Ill. (BRAIN) — Chicago is both the middle stop and the birthplace of CABDA's West-Midwest-East three-show tour.
The Chicago Area Bicycle Dealers Association started a nonprofit regional trade show in the mid-'70s, which has morphed into the industry's dominant trade event series. 
We talked to retailers about their opportunities and concerns as the 2020 season approaches. 
The show ends Thursday.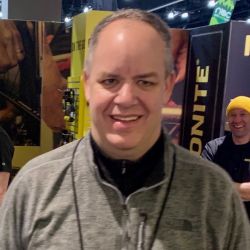 Jeff Milbauer
Valley Bike and Ski
Apple Valley, Minn.
Two things are holding us back. One, the margins in the industry make it very difficult to be profitable. Bike margins have gotten too low. Second, it's difficult to find quality employees that can do the job for us. If we had stronger margins, we could hire better people.
Sam Joslin
Bushwhacker LTD
Peoria, Ill.
Our new store location is driving business for us. There's a paved bike trail right next to it, which   is great for sending people out on test rides. Plus we're doing great with neighborhood and urban bikes like the Specialized Roll; they're super-easy to sell.
 Kim Mayes
H.E.H. Human Electric Hybrids
Ypsilanti, Mich.
Infrastructure issues in Ann Arbor are keeping families from buying cargo bikes and commuting with their kids. It's getting better, but people still don't feel safe.
James Summers
H.E.H. Human Electric Hybrids
Ypsilanti, Mich.
What's driving e-bike sales is price points are beginning to come down. Now people can come in at a price point where they feel comfortable.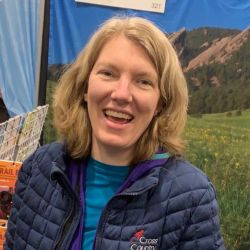 Laura Harris
Cross Country Cycle
Holland, Mich.
What's driving our business right now is customer service, personability, community and having exceptional expertise. What's holding us back is that the entry price just to get into the sport is going higher and higher. It's intimidating to people. They run away from us and go to the internet.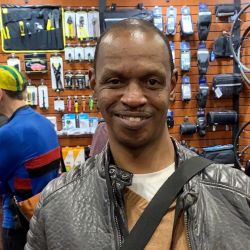 Lance Cadenhead
Roberts Cycle Company
Chicago
Competition is hurting us. Trying to deal with the onslaught of internet sales and big-box stores. What's working for us to push back is our personal service. We give people the attention they want that they can't get from a website. We're also doing a lot to get more kids involved.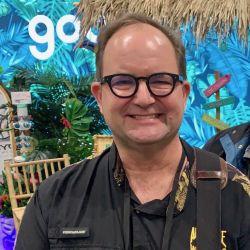 Steve Lindenau
Crazy Lenny's Electric Bikes
Madison, Wis.
People are becoming more e-curious. They're seeing e-bikes on the news, in the paper, and it's generating a lot of store visits. Challenges would be helping people to understand that this is a legitimate form of exercise and transportation for just about everybody.