34 Year Marin Employee Suffers Life-Altering Stroke
Petaluma, Calif, March 30, 2021 – Employees of Marin Mountain Bikes Inc. have launched a GoFundMe campaign in support of friend and colleague Uone Chau, who suffered a debilitating stroke in early March.
Uone has been a key employee at Marin, most recently in his role as a Quality Control and Tech Rep. A friendly and dependable staffer at the company for over 34 years, almost back to the founding. In his role, he has worked closely with our factory and outside vendors, ensuring that Marin's bikes are produced and packaged to the highest standards. We are forever grateful for the impact he has had, and for his years of office camaraderie.
Uone was a healthy and hardworking family man, with a loving wife and three kids. He went home from work early one day with a headache. He took a nap and didn't wake up when his wife came to check in on him. An ambulance was called and he was rushed to the hospital. The doctors discovered a cerebral blood clot which had caused a stroke. Uone underwent emergency surgery and was in a coma for a week, only to emerge and then relapse. He has since emerged from the coma, but is very weak from the surgery and will need physical therapy for months or longer in order to learn to speak and walk again.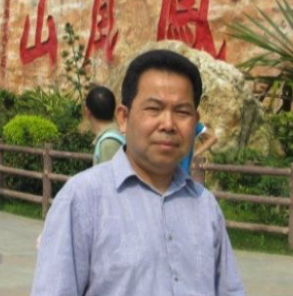 Marin Bikes and its employees are doing all that it can to support Uone and his family, but he was his family's sole breadwinner, and his financial needs are significant and go beyond what we are collectively capable of.
We hope you can help us provide him with the help and support he needs to become that loving husband, father, and co-worker again by donating at gofundme.com/f/uone-chau-recovery.
All funds generated from this campaign will be used to help his family pay for the costs of physical therapy and to aid in his recovery.