In partnership with Hammer Down Ride Centers
TIME Bicycles is pleased to announce a collaboration with Michael Rejent and Hammer Down Ride Centers and the opening of the first two TIME Experience Centers in Washington DC Metro.
Each Experience Center has the latest in TIME Bicycles products available for test ride, demo or rental. Both the Alpe d'Huez and ADHX models are in stores now and the new ADHX 45 will be in both locations by early October, just in time for gravel season. Each location offers professional fit services, mechanical support and sales.
"DC is one of the best cycling markets in the country and with their unique blend of road and gravel options, there is no better place for our first TIME Experience Centers. Michael's unique approach to the market and connectivity within the DC cycling community will make this a special experience for both local cyclists and those traveling through the area on business," says Tony Karklins, CEO of TIME Bicycles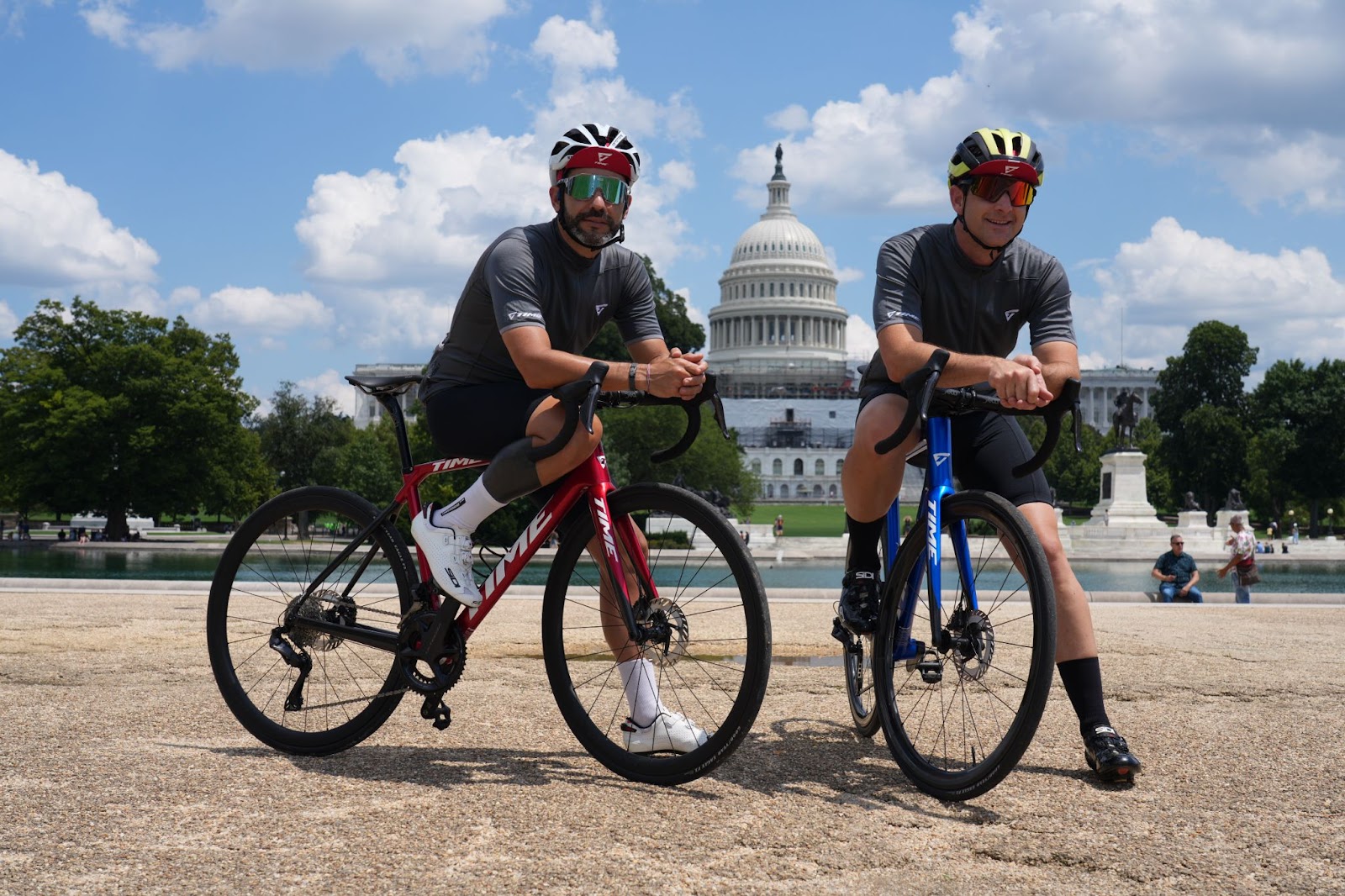 "An avid love for cycling and an obsessive passion for Technology, precision, and relationships compelled me to open the Hammer Down Ride Center. I could think of no other way to share my joy of cycling other than opening a ride center exclusive to TIME bicycles, whose craft I have come to admire and rely on as second to none. I am ecstatic to meet fellow riders and connect with customers' love for cycling while showcasing the science and art form of TIME bicycles within the unique backdrop of the National Capital Region. At the Hammer Down Ride Center we provide riders with an intimate, immersive cycling experience to demonstrate TIME bicycles precision, comfort, capabilities and ease for the ride. I am also thrilled that soon TIME bicycles will be made right here in the U.S.A. and cannot wait for those bikes to roll through our ride centers.", says Michael Rejent co-owner of the Hammer Down Ride Center
TIME Experience Centers powered by Hammer Down Ride Center
FOR BOOKINGS AND CONSULTATIONS CONTACT:
Michael Rejent
www.hammerdownridecenter.com
Mike@hammerdownridecenter.com
(240) 531-3303
@HAMMERDOWNRIDECENTER
HAYMARKET LOCATION:
Haymarket Bicycles
4414 Costello Way
Haymarket, VA 20169
https://haymarketbicycles.com/