Saris's owner said his company has been "abandoned by bicycle trade and industry groups" who sided with importers.
COTTONWOOD HEIGHTS, Utah (BRAIN) — When Ali Yazdian began planning his bike rack company about three years ago, he was determined to manufacture in the U.S., as much as possible near his home in the Salt Lake Valley. Yazdian largely succeeded, publicly launching Alta Racks — named for the ski town 8 miles from the company's headquarters — in fall 2017. Alta offers an upright hitch rack that can carry as many as six bikes.
Alta racks are manufactured with parts made at three different fabricators in the Salt Lake City area, and its wheel baskets are made in Illinois. Packaging is sourced locally with U.S.-made paper. The wheel straps would be familiar to backcountry skiers because they are ski straps from Voilé, a 35-year-old Utah company.
When Yazdian saw the Trump administration had proposed a 25 percent tariff on auto racks made in China, he smiled.
"We have been abandoned by our bicycle trade and industry groups who have sided with members of the industry who have sent most of their production and manufacturing overseas and outside the United States." — Saris' Chris Fortune
Many of Alta's competitors in the upright rack market manufacture in China, and Yazdian said the tariff would "level the playing field."
Racks and many other bike products were included among the $200 billion in Chinese goods that could get hit with the tariff. A decision is expected this month.
Wisconsin's Saris Cycling Group also strongly supports the tariff. 
Saris' owner and president, Chris Fortune, submitted a letter to the U.S. Trade Representative in support. 
"Saris, a dedicated American employer, currently consists of two production facilities in Madison, Wisconsin, and Minneapolis, Minnesota, with over 200 employees, four product divisions and sells or distributes our best-in-class products in over 72 countries around the world. We are incredibly proud of the economic impact we make locally and regionally with our local sourcing of 92% of our raw materials from within 120 miles.
"Our situation is simple. All our competitors choose to invest in other countries while Saris invests here at home.
"We have been abandoned by our bicycle trade and industry groups who have sided with members of the industry who have sent most of their production and manufacturing overseas and outside the United States."
At least six Saris employees also submitted letters supporting the tariffs.
Companies importing racks from China, on the other hand, have said the proposed tariffs could "cripple" their business.
For example, Kuat's Bill Kaufman submitted a letter to the USTR opposing the tariff. Kaufman said his company employs 27 people in Missouri and that all Kuat's tooling is held at its partner factory in China.
"We have built a sustainable, rapidly growing business in Missouri. We have achieved this through design, customer service and quality assembly from our partners in China. We are home to many young men and women who are achieving their goals financially and professionally. Before the proposed tariff increase, we had plans for continued growth to 40+ full time employees here in Springfield over the next few years. This tariff will have a negative impact on our business and stunt our growth as it will result in profit loss due to an increased cost for our product," Kaufman wrote.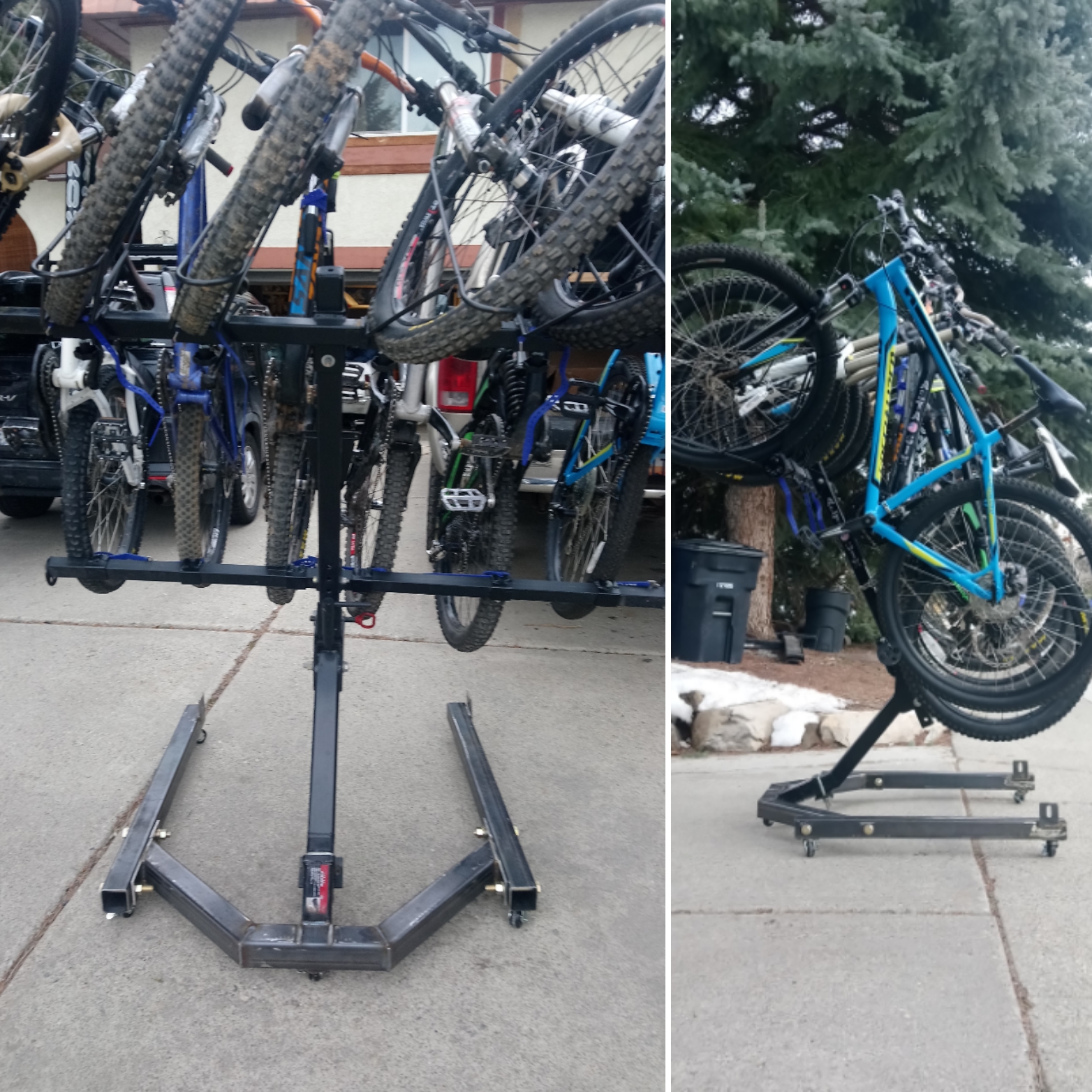 Yakima also submitted a letter in opposition, while Thule endorsed a letter to the USTR from Snowsports Industries America in opposition to the tariff (Kuat also endorsed the SIA letter).
Yazdian's journey to Alta
Tariff aside, Yazdian has personal reasons for manufacturing in the U.S. His family immigrated here from Iran when he was 13.
"We were running away from a war and religious persecution," said Yazdian, now 49.
"We went from living quite well to having almost nothing. My sisters and I had to work through high school to support ourselves. My father would never accept government support. He said we had to make it on our own. It was really a beautiful thing. I was able to get loans to go to college and I became a computer engineer and eventually became vice president at an aerospace company.
"I think being able to come from nothing is a great thing about this country. Almost everywhere else it's basically a caste system. So I feel like I have to pay back.
"I had offers to go to China to build this [rack] for almost nothing. But I wanted to prove this was possible. It takes diligence, it takes finding the right partners," he said.
The trade war hasn't always benefited Alta. The steel racks weigh upward of 70 pounds, and when a 25 percent tariff on imported steel took effect in March, Yazdian's material costs went up immediately. He has been able to absorb those costs so far.
U.S. manufacturing means Alta can't offer retailers the margins they expect. Nevertheless, a handful of shops carry Alta, including Over the Edge stores in Utah, Colorado and Nevada.
Alta also sells online and via Competitive Cyclist.
Alta racks, which start at $1,185, have features beyond the novelty of being made in the U.S.
With a background designing products for the military, including off-road vehicle products for special forces and border patrol, Yazdian prefers upright racks because they aren't leveraged off the vehicle like horizontal racks. The design also increases ground clearance off road.
GPR is an acronym for General Purpose Racks. They accept attachments for skis, snowboards, kayaks and more. Alta offers an optional bike workstand, a free-standing garage storage stand with wheels, a table attachment for tailgate picnics, and a hammock interface for the trailhead lifestyle. Three different wheel basket sizes accommodate different tire sizes, and the racks are available in a variety of powder-coated colors.
"It's not a bike rack, it's a life rack," Yazdian likes to say.
While Yazdian expects the tariff, if enacted, to benefit his company, when asked if he supports President Donald Trump, he said, "There is no yes or no."
After all, Trump would likely have opposed allowing Yazdian's family into the U.S.
"With any president, I support the role and respect it," he said. "[I don't] necessarily agree with all the policies. This country will be great long after. There is no better."
Alta will be exhibiting at Interbike's Outdoor Demo at Northstar Resort, Sept. 15-17. 
Editor's note: A version of this story appears in the Sept. 1 issue of Bicycle Retailer & Industry News.