Floyd's Fine Cannabis will offer recreational marijuana products for the health conscious.
PORTLAND, Ore. (BRAIN) — Former pro racer Floyd Landis will open three legal marijuana dispensaries here this week, each designed with a cycling theme to appeal to fitness and health-conscious adults. The locations have previously been operated under a different name; Landis told BRAIN his company, Floyd's of Leadville, has started the process of acquiring the dispensaries and rebranding them as Floyd's Fine Cannabis. New signs were installed Thursday.
Floyd's of Leadville also operates a legal marijuana dispensary in Leadville, Colorado, where it is headquartered.
Landis said the Portland stores are being given a cycling-themed makeover to take advantage of his history in the sport and to appeal to those who are interested in legal marijuana for its health benefits. "We are obviously trying to exploit my ability to get press because my name is very connected to cycling. We are branding and marketing toward people with an active lifestyle, not stoners — not that there's anything wrong with that, but that's not who we are trying to reach. We are selling to people who have decided that taking a bunch of Advil every day is maybe not that great of an option."
Landis' company has two distinct business: the dispensaries, which will sell Floyd's-branded recreational marijuana products and products from other brands, and its business selling products containing CBD, a non-psychoactive cannabinoid. The CBD products are sold through bike shops and other outlets nationally. They are distributed in the bike industry by BTI, VeloSport Imports and others.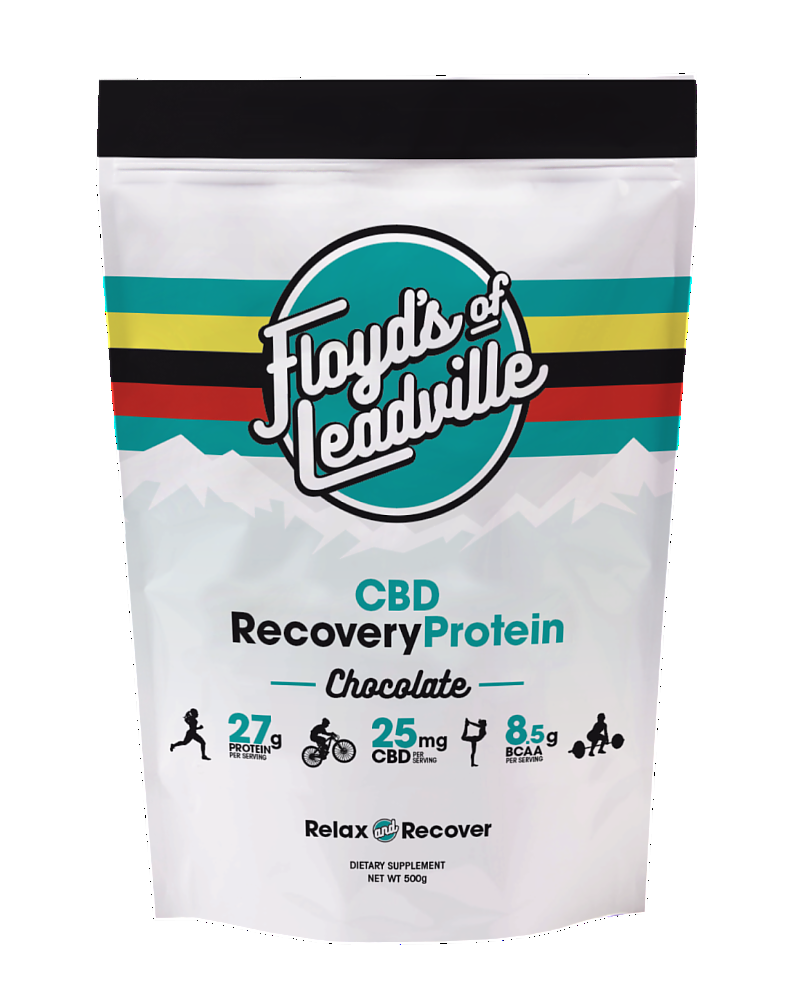 Floyd's of Leadville displayed at the recent Interbike show in Reno, Nevada, and there was chatter there that the company was considering an initial public offering to raise capital for expansion in the fast-growing CBD market. Landis told BRAIN that an IPO was just one of several options the company is exploring. "We are looking into that part of it. I don't know which direction we'll go with it," he said in a phone interview after the Reno show. 
An IPO on U.S. public markets would be difficult because of federal regulations; however, several U.S.-based CBD suppliers are traded on the Canadian Stock Exchange.
While the Floyd's Fine Cannabis stores may sell some CBD products, in general selling the legal CBD supplements through a marijuana dispensary makes little sense, because everything sold through dispensaries is subject to high state taxes and tight regulations. In Oregon, the state sales tax at dispensaries is 17 percent and local communities can tax an additional 3 percent. Dispensaries also are unable to deduct expenses on federal tax returns, making anything sold through them more expensive. So selling the legal CBD products through traditional channels makes more sense.
That's just one of the many issues being discovered by companies selling legal marijuana in the handful of states where it is now legal. Besides the varying state regulations, federal laws make it difficult to obtain financing or even perform day-to-day banking functions, forcing many businesses to operate primarily with cash. Despite the high growth rate, the operational challenges and taxes mean the businesses are relatively low margin. The CBD supplement side of Landis' company faces fewer of these challenges, but even there, the U.S. Drug Enforcement Agency has declared that CBD remains illegal on a federal level, and there have been rare cases in some states where retailers and users of CBD products have been charged with crimes. 
Despite the challenges, Floyd's of Leadville continues to grow. The company has about 60 employees, including about 40 hourly workers in the stores. Landis' former teammate Dave Zabriskie was one of the company's first investors and remains active in the business. 
In April, Landis was awarded $2.75 million in the settlement of the long-running federal whistleblower case against Lance Armstrong. Like the IPO rumors, there was gossip at Interbike last week that Landis was pouring the proceeds of that settlement into the company. Landis told BRAIN that's not at all the case. "No, the company has all been funded by hard work that started long before (the settlement) happened," he said.
Landis said he will receive less than $1 million from the settlement after he pays his lawyers. So far he's received about half of it, and he said he has other plans for the money that he is not ready to announce.
"It matters to me to show that it (the lawsuit) was not about the money," he said. He said he would be announcing his plans soon.