Store closings expected. CEO says ASI brands, including Fuji, SE, Kestrel and Breezer, "will survive."
CHAPEL HILL, N.C. (BRAIN) — Advanced Sport Enterprises, the 2-year-old company that is parent to the Performance Bicycle retail chain, Bike Nashbar and distributor ASI, filed for Chapter 11 bankruptcy protection Friday morning. The move is likely to lead to the closure of at least 40 Performance stores in the coming months; the chain currently has 104 locations.
It also could dismantle one of this industry's most vertically integrated large-scale organizations, with direct ties from Asian manufacturing through to brick-and-mortar and online retail sales, as well as wholesale sales to other retailers.
ASE was created as the parent corporation after Philadelphia-based ASI acquired Performance and Nashbar in August 2016. ASI owns and distributes the bike brands Fuji, Breezer, SE Racing, Kestrel, Phat and Tuesday Cycles, and the component brand Oval Concepts. The entire organization has 1,944 employees, including 1,662 who work for the Performance retail operation.
Patrick Cunnane, the CEO of ASE, said the ASI distribution business is profitable but the company was unable to turn around the retail business, which has seen sales declines for the last six years.
"We tried to be more local and less national" — Pat Cunnane
"We were undercapitalized from the start," he told BRAIN. "We bought (Performance) because two years ago Performance was heavily in debt to ASI. If Performance had failed then, ASI would have failed. So we would have been in this same position but two years ago."
Cunnane told employees, suppliers and ASI's retailer customers about the plans on Thursday. Retail employees were told on a conference call that some stores would be closing within the next 60-90 days. Employees at some stores told BRAIN that they had already received liquidation signage from a third-party liquidation company. ASE has hired Gordon Brothers Retail Partners to conduct store closing sales. 
Cunnane said the business has been listed for sale since May. "I've talked to many, many, many potential buyers." D.A. Davidson & Co., an investment banker, has been marketing the business to potential buyers, including "private equity funds and family offices, 17 strategic parties and seven liquidators," according to court filings. "Potential strategic buyers include both domestic and international bicycle wholesalers and 17 retailers, sporting goods retailers, and other consumer products companies," the filing says. Davidson prepared information to sell the entire company, its wholesale division, or some of its brands.
Chapter 11 protection will allow the company to renegotiate its leases. "When you look at the retail footprint of the business, it's sort of a perfect candidate for reorganization under the protection of Chapter 11," Cunnane said. "We will emerge with fewer retail locations."
He said that under the current store leases, 40 locations are unprofitable and are set to be closed. But Cunnane said leases on some of those stores could be renegotiated to make the stores profitable and more likely to stay open.
"We've been trying to renegotiate those leases since we bought (Performance)," he said. "It's hard to have any kind of leverage because we have about 100 landlords." Performance doesn't own any of its stores. The company owns its office in Philadelphia and its offices and warehouse in North Carolina.
Since the 2016 merger, the new leadership has made some successful changes at Performance, he said. Stores were given more autonomy to cater their inventory to their local market and manage their own social media, for example.
"We tried to be more local and less national," he said. Stores raised some retail prices to match the market and improve margins, and developed procedures to turn inventory better.
ASE was able to integrate the Performance and Nashbar back end systems and warehousing, but was unable to fully integrate the retail and wholesale back ends. "Sometimes you have to spend money to save money, and we didn't have the money to invest to achieve the savings we wanted," he said.
Under Chapter 11, ASE's assets will be auctioned off in parts or as a whole. Currently an auction is scheduled for Dec. 18. "That's the fact of bankruptcy and that's why we worked so hard to do this without bankruptcy, but we were unable to achieve that," Cunnane said.
The company would have run out of money to operate in January if it did not file Chapter 11, he noted.
Cunnane said Advanced Sports Europe GMBH, based in Germany, and Advanced Sports Asia, in Taiwan, will operate normally and are not directly affected by the Chapter 11 filing.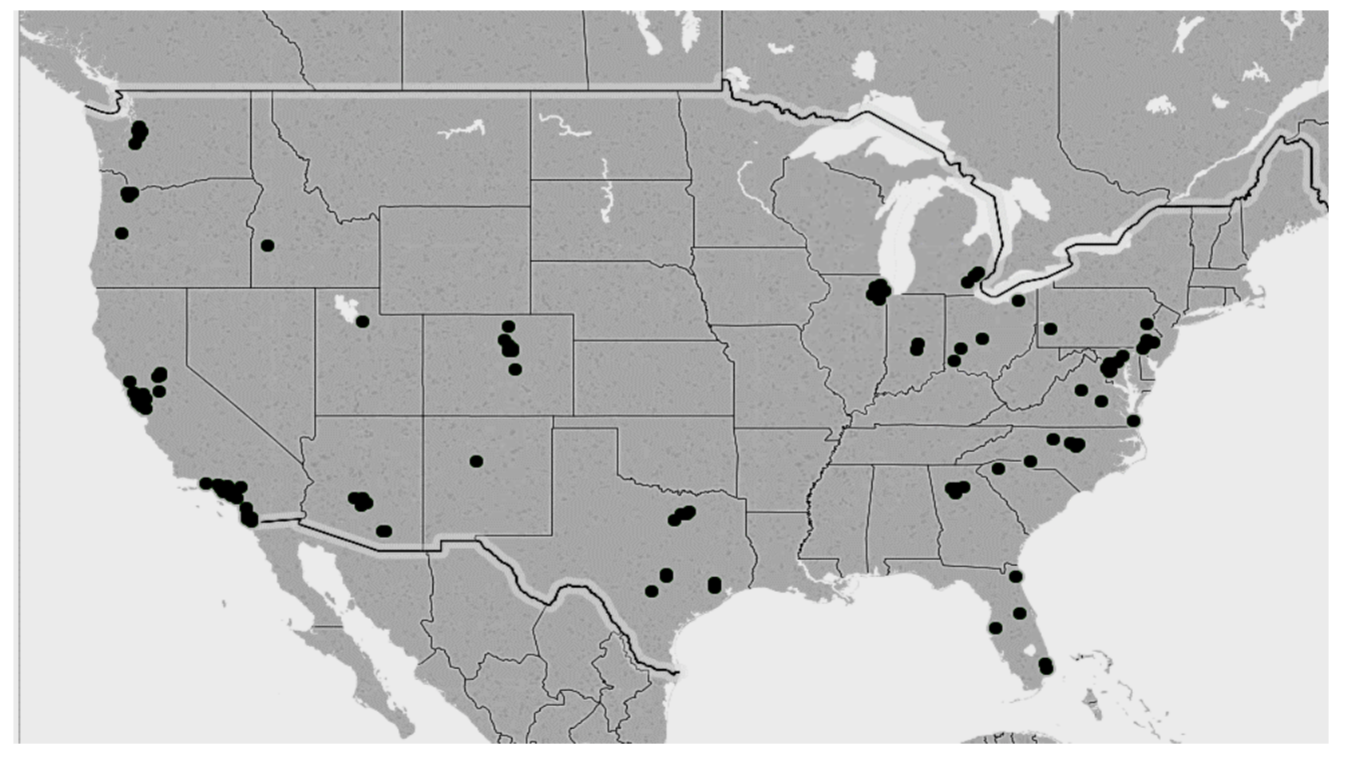 Fuji and the other bike brands are owned by ASI in the U.S. but generate total sales of almost $50 million outside the U.S., he said. "The brands will survive this," Cunnane said.
The filing will be seen as the latest in a series of bankruptcies of retail chains, from Sears and Toys R Us to Sports Authority and Sport Chalet. Cunnane told BRAIN he still believes retail chains can survive if they are not saddled with debt. Dick's Sporting Goods and REI, for example, appear to be thriving, he noted. 
"For us, it was not one thing. It was not the bank, not de minimis, not the landlords. It was just a combination of factors in a difficult environment and being undercapitalized," he said.
In a news release, Cunnane said the business will continue as usual under the Chapter 11. "Orders will be fulfilled and Performance Bicycle stores will continue operating. Until the process of reorganizing our company before a bankruptcy court with counsel from Clear Thinking Group and Gordon Brothers is complete, I'm unable to announce any further actions. Employee layoffs and store closings are inevitable, but at this time I do not have enough information to announce those plans. My goal is to continue to work through this process and keep our business intact. My vision for ASE is to become a profitable, vertically integrated, omnichannel bicycle manufacturer, wholesaler and retailer."
Who owns ASE?
Jadeland Pacific Limited, a company started in 1998 to buy the Fuji brand, owns 55 percent of ASE. Jadeland is registered in the British Virgin Islands and Cunnane owns 24 percent of its shares. Ideal, a Taiwan bike maker, owns 17 percent of ASE. York Street Mezzanine Partners owns 21 percent and other minority partners own a total of 7 percent. In addition to his stake in Jadeland, Cunnane owns 3.1 percent of ASE's stock. 
What does ASI owe, and to whom?
The company made five separate Chapter 11 filings Friday, which will likely be combined soon. They are for ASE, ASI, Bitech (the corporate name of the Performance retail chain), Nashbar Direct (Nashbar's e-commerce business), and Performance Direct (Performance's e-commerce division).
ASE's capital structure includes secured debts with First Lien Credit Facility ($37.9 million), Advance Holdings Loan ($7.4 million), Trade Creditor Loans ($37 million) and York Street Loans ($20 million), totaling $102 million.
Unsecured debts owed to trade suppliers include:
Active Cycle, China: $4.4 million
PT Insera, Indonesia: $3.3 million
Vista Outdoor: $1.77 million
Shanghai General Sports, China: $1.5 million
Mizuki International, Taiwan: $1.4 million
Todson: $548,000
Highway Two: $423,000
Marin: $480,000
Garmin: $290,000
Saris: $285,000
Elite: $264,000
Accell NA: $280,000
Aptos: $212,000
Louis Garneau: $204,000
Wahoo: $202,000
Pearl Izumi: $200,000
Eliptigo: $200,000
Lezyne: $198,000
Castelli: $196,000
J&B: $178,000
Vittoria: $159,000
Fox: $149,000
Clif Bar: $131,000
EN-R-G Food: $82,000
Team Tibco: $35,000
PeopleForBikes: $22,000
PinkBike: $11,000
 Related stories: