GATESHEAD, England — U.K. distributor Vielo Sports launched its own Vielo bike brand in January 2018, with a focus on delivering an all-road bike, the V+1, that could be ridden more comfortably in harsh U.K. conditions.
"I wanted to provide a bike that was for U.K. riders riding in U.K. riding conditions. The tarmac we have is very poorly maintained, so regular road bike riders that are riding on 23-, 25- or even 28-mil tires are just getting beat up to shreds," said Vielo Sports managing director Ian Hughes. "It's wet in the U.K., so having mudguard eyelets is important. Cable routing: For some stupid reason the U.K. has the back brake on the left side, so on every single bike coming into the U.K. cable routing is a compromise, and I just didn't want to compromise. I want to make it look really neat and tidy for U.K. customers.
"So that's where it all started. Then of course it crosses over into the gravel scene and into adventure. So I really wanted to position the V+1 as an all-road, road-plus style of bike rather than just saying we're engineering and producing another gravel bike. That kind of gets lost in the ether."
Now Hughes hopes that story clicks with U.S. dealers and consumers as he brings the Vielo brand to Sea Otter this April.
"From what I understand, a lot of U.S. consumers like cool English and European brands. I think that resonates with a lot of U.S. customers, and if we can come across with a true and honest story, which is what we're about, then I think we'll engage fairly quickly with U.S. customers," he said.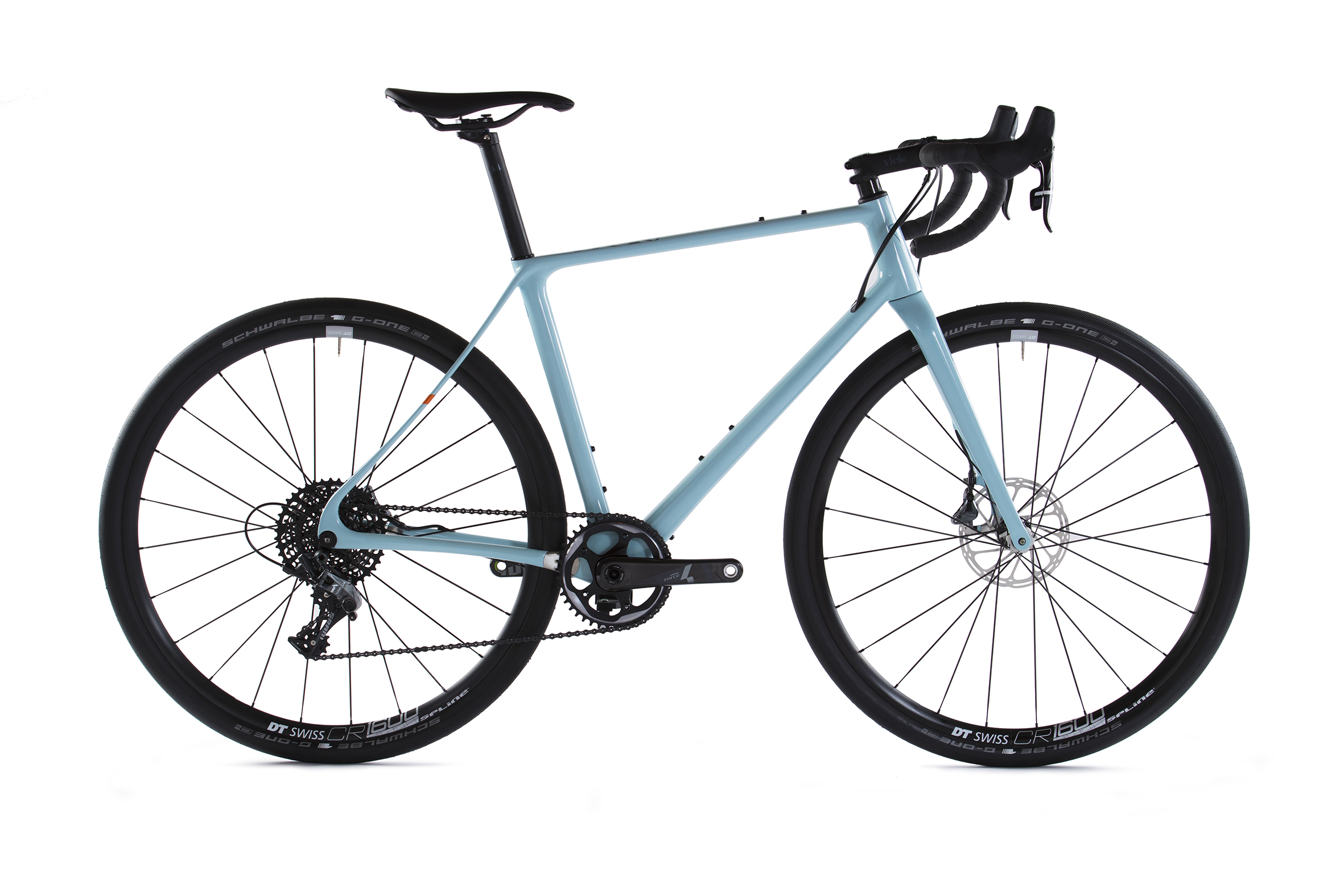 Hughes will make a swing through a number of California dealers just ahead of Sea Otter. Between that and dealer outreach at Sea Otter, he hopes to initially sign up 10 to 12 shops that Vielo will sell to direct.
"What we want to do is engage with dealers and let them know about the brand, about the culture of the brand to help staff and owners of independent bike shops to understand that there is a way to engage with customers and make the business sustainable," said Hughes, who worked for the U.K. distributor of Marin Mountain Bikes and also set up the U.K. subsidiary for Scott Sports before launching his distribution company in 2011. "It also means we can control the growth. With a big distributor, all of a sudden the growth can be pretty rapid, and then we need to have enough funding to do that. I've seen that happen many times where it's fallen over."
At Sea Otter, Vielo will show off its latest model, the R+1. Like the V+1, it's a bike that is "probably not for traditional cyclists locked in the classic cycling world," Hughes noted.
"We began last year by thinking about what will happen in 12 months' time groupset-wise and product-wise. We wanted to produce a road bike purely 1-by. We wanted to make it disc brake. We wanted to have 30-mil tires. It needed to be comfortable. A little bit of aero but not super aero. And again, the client we're looking for is not a skinny racer. It's not a pro rider. It's an older client who wants to join a brand that's new and innovative," he added.
The top-end model will feature an 800-gram carbon frame, a carbon stem-bar unit, internally routed hydraulic disc brakes, SRAM wireless drivetrain and deep-section DT Swiss or Lightweight wheels, the latter of which Vielo Sports distributes in the U.K. MSRP will be $10,000 to $12,000, depending on wheelset selection.
A lower-priced version will also be available with an 1,100-gram carbon frame using the same mold as the flagship model, but with a more budget-friendly layup, and will have a more traditional bar and stem setup and Di2 drivetrain. MSRP is $4,500 to $5,000.
Framesets will be available for $3,000 or $5,000.