MONTEREY, Calif. (BRAIN) — On Thursday, BRAIN spoke with industry members on the opening day of the first in-person Sea Otter Classic held since April 2019.
We had a simple question: What's changed for you and the industry since the last time you were here?
Holly Colson, Life Time Sea Otter Classic marketing director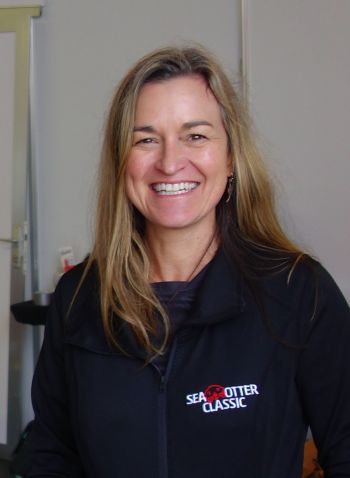 Quite a lot (has changed), because since this is my first Sea Otter on this side of the curtain. I was always an exhibitor before — I worked with Cane Creek. And now as the marketing director for Sea Otter Classic I'm getting to learn the ropes behind the scenes. And I started right after the 2019 event, so we've been through all the pandemic moves and changes and nimble adjustments that we've had to make: virtual events, and postponement fun. And well turn right around and do it again in six months. And we have a new owner, Life Time Events and it's been really great getting to know their organization and the strength they are going to bring to sea otter especially in the racing end of things. I think it's going to be exciting to see what new is coming, even for spring in 2022. 
Pat Hus, Bianchi North American CEO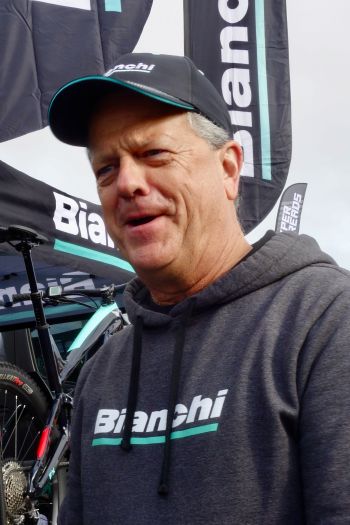 We (the industry) have been through a whole lot of change, haven't we? Supply has been challenging. No other way to put it. We're getting bikes, not as many as we'd like, and I think it's another six months to a year before it starts to settle out for us because we have to fill warehouses, we have to fill basements with bikes at retail. And we have to get our own warehouse built back up where we can be a good provider to retailers. … I think we're going to reconnect with a lot of people. I'm disappointed a number of companies didn't make the effort to get here this weekend. It's great to see our friends. It's great to see the gathering of the tribe, and that's what this industry is about.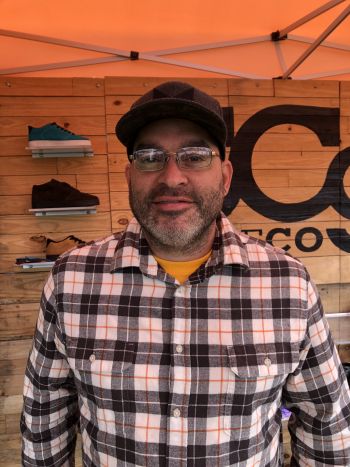 Steve Caro, owner Blacklist Distribution and SCG Shoe Co.
Production-wise, the material shortage. With SCG, we make everything in Bogota, Colombia, so my last production trip was supposed to be three weeks. I just got back: five months and two days. I had to reestablish our supply chain because so many small vendors are basically out of business. And for the first time ever, one global event is causing all industries to clamor over the same materials. … We're competing with the automakers, we're competing with the motorcycle segment, we're competing with the home appliance industries. Everybody is fighting for finite materials.
Dave Turner of Turner Bikes
One thing I've noticed is now everybody is seeing each other again. We don't get to see each other in person a lot unless it is at an event. And everybody is so stoked to see each other, to see each other's work, to see what we've been working on, to talk about it. The sharing of ideas. We're all a tribe, the bike tribe, so even direct competitors can talk to each other and appreciate the work others are doing in the similar realm. The other thing, the stories we keep sharing here — us in the industry — is the disappointment in the big manufacturers, the big drivers, at not being able to catch up (with demand). In the big scheme of things, the opportunity really comes around once in a generation and not since the creation of mountain biking as an industry have we seen this kind of demand. We as an industry need to capture new blood because if I read any of the stories on Bicycle Retailer and Industry News accurately in the past, the number of warm bodies was shrinking at almost the opposite angle of the price of the bikes that our customers were buying. And losing people is bad. We've got a chance now to recapture new people. And if they get frustrated because they can't get a frickin' derailleur or shifter or a new helmet, it doesn't bode well for the future. We are still talking about supply. There's no glimmer of hope yet. That's the other frustrating thing. People are talking late '22, early '23. What? That's nuts. Everything is timing, and this is our time to bring in fresh people and, yes, their money. More enthusiasts are good, especially in our cool tribe.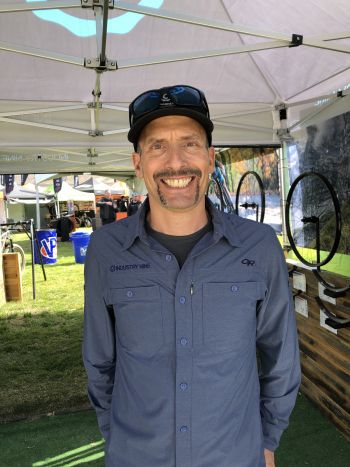 Jacob McGahey, Industry Nine VP
Biggest thing for us is the huge surge in demand, which has been challenging to accommodate. On the one side, our output actually doubled in the last 18 months, and we've made huge inroads in increasing our production capacity. The nice thing is we've been able to manage that internally, which is a huge benefit because we manufacture most of our content in-house. But at the same point, even despite basically doubling our lead times for delivering product for OE have gone out from 8-10 weeks to a year-plus. From a supply-chain standpoint, the parts we don't manufacture — for instance, alloy rims — have gone from 90-day lead times to 400 days. And from a cost standpoint, shipping containers from Asia to get rims in have more than doubled in price. It's challenging. On the flip side, it's good to see this huge level of enthusiasm. There's a lot of demand and a lot of new riders getting into the sport. Talking to consumers and other companies, I do think there's a big chunk of this demand that's going to stick around for the long haul. I feel we are reaching a new threshold for the industry in terms of broader ridership and broader participation. It feels like a pretty optimistic time looking at the short to mid-term future, and it's just great to see people again and be at an event again. 
Preston Martin, President of Bicycle Technologies International (BTI)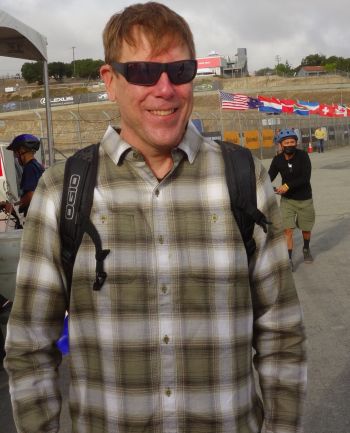 It's dramatically different; the whole industry is a different landscape now. Supply is the big issue that everybody is facing right now, every shipment that comes in is getting turned around as fast as it arrives. We are struggling to keep product on the shelves, which in some ways is a plus, but in some ways a real challenge for a distributor — as a distributor we are supposed to have products on the shelves. 
The commodities categories like tires and tubes are the ones that are the most challenging to keep on the shelf. BTI is traditionally known as a specialty products distributor, and we have become more of a staple goods supplier in recent years and that's a good shift for us. we are very pleased with that. We have learned new skills. A lot of it has to do with planning for the long term. We're stacking orders out years instead of months. And that's a big challenge: to basically forecast for three years ahead of now. 
Sam Johnson, General Market Manager for Hunt Bike Wheels
I wasn't at the last Sea Otter. Last time I was at Sea Otter it was green, and it was more about bike racing. It's not so much about bike racing this year. Now it's more of a trade show. It's definitely slow compared to previous years, and there's not as much bike racing hype it seems. Overall the event is alive and well. Most everyone is here. I know some brands have pulled out, but we're happy to be here. There's all the right press people here and all the right industry partners, all the right brands for us, so we think it's great. 
Since 2019 a lot has changed for us. In 2019 we didn't have a U.S. headquarters at all, so now we have a U.S. corporation and we have seven employees here in the U.S. and we're serving riders everyway we can. We are trying to offer wheels at an incredible value, and we are trying to service wheels as best we can out of the U.S. office, distribute from the U.S. office, everything we can to spread the word. We sell mostly consumer direct but we do have some dealer stockist, and that list is growing. And we have some OEM partners who want to come on board.