A version of this article ran in the June issue of Bicycle Retailer & Industry News. This version has been corrected to remove a reference to Shimano motors, which Blaupunkt does not use.
MONTEREY, Calif. (BRAIN) — Blaupunkt, which launched its new line of e-bikes at the Sea Otter Classic, is a name known to fans of German-made cars, including Volkswagen and BMW. Its stereos were original equipment in those brands for years and sold in the aftermarket in Europe and the U.S.
The company remains in the car stereo market, and in recent years the Blaupunkt brand has appeared on an array of electronic consumer goods, from kitchen blenders to massagers. 
Most of the non-car audio products are sold by licensees of the Blaupunkt brand. Knowing this, when visitors to the Sea Otter Classic expo in April saw Blaupunkt e-bikes on display, many figured at a glance that the bikes were generic imports from a company that licensed the brand name. The way Pokémon licenses its trademark to, say, kids pajama makers.
Not that there's anything at all wrong with licensing, but the fact is that Blaupunkt e-bikes were developed in-house by Blaupunkt's Evo-Sales, a division established in 2016. The division has been developing e-mobility products including folding e-bikes since 2018.
For the European market, Blaupunkt manufactures its bikes in its factory in Poland. For the U.S. market, it is manufacturing in Paraguay, where Blaupunkt opened a car audio factory in 2018.
"Near-shoring gets around anti-dumping regulations in Europe and tariffs in the U.S. It also reduced the transportation problems coming from China," said Brian Tedesco, the president and CEO of Blaupunkt Car Multimedia.
The U.S. hasn't imported bikes from Paraguay since 2015, but the landlocked South American nation enjoys trade agreements that exempt its exports from any U.S. tariffs, even the 11% tariff slapped on bikes from most other nations, and the extra 25% tariff on most China-made bikes (currently suspended).
Tedesco said the tariff advantage is one reason Blaupunkt can offer its bikes at under $2,000 MSRP with keystone margins for retailers.
Blaupunkt's e-bikes feature diecast magnesium frames that fold for storage and transport. Two initial models have 20-inch wheels and one model has 16-inch wheels. In Germany, the company offers a fat-wheeled cargo model that has a tri-folding design, which may be offered in the U.S. in the future.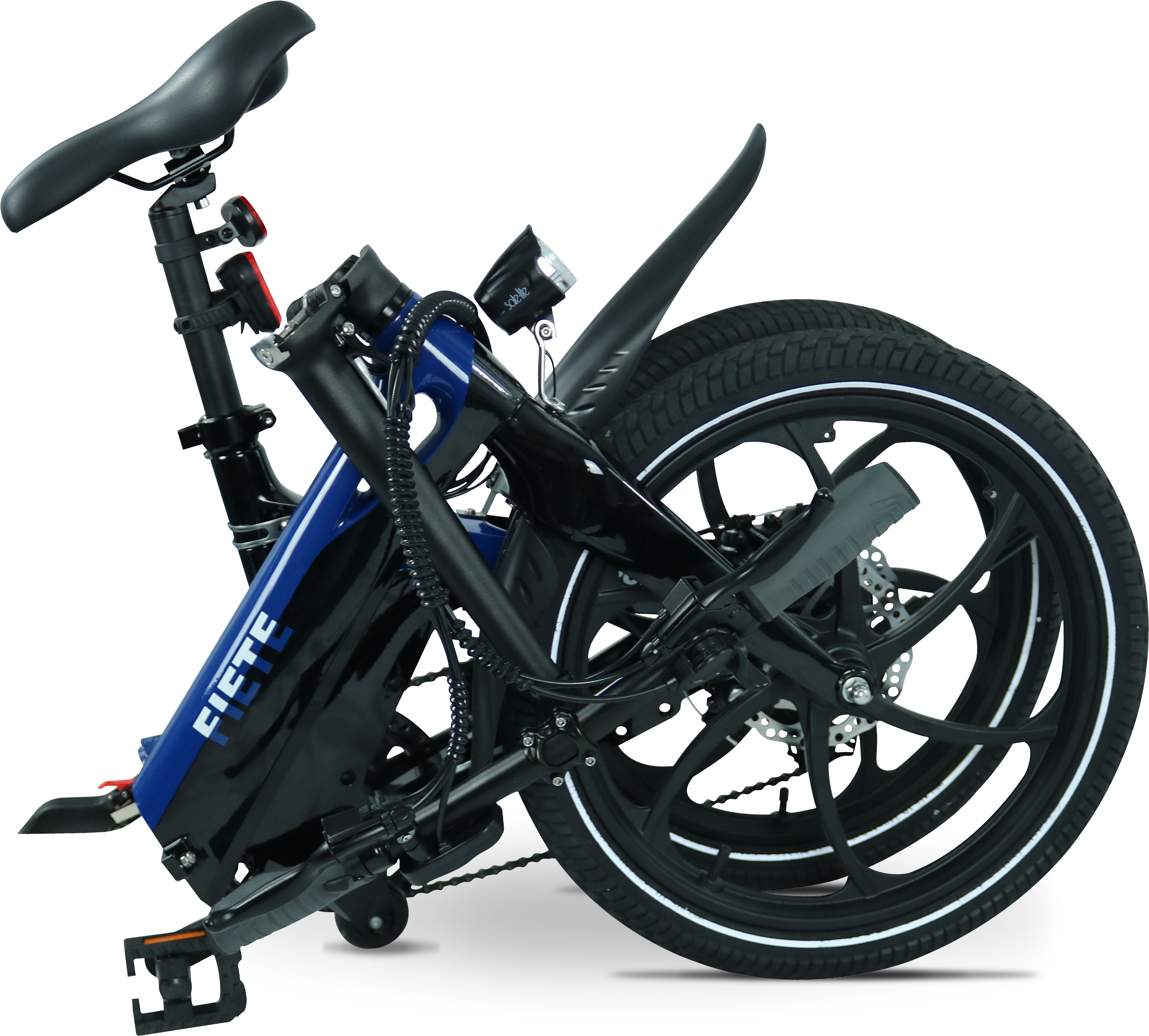 The Paraguay factory has the capacity to make 9,000 bikes a month, and should be fully operational by July, he said. In the meantime, parts are being brought in from Blaupunkt's German partners. The bikes for the North American market will use Paraguay-made grips, saddles and other components. 
"As we ramp up Paraguay we are using a mold OEM in Southeast Asia, with our design (for the cast magnesium frames). Machinery is being moved over in the next few months," Tedesco said.
The bikes have Shimano derailleurs, Tektro disc brakes, and batteries from LG and Samsung.
The models are aimed at commuters, and perhaps commuters of a certain age, Tedesco said. 
"We aren't going to compete with Rad Power, we are for the e-bike commuter who might be an old guy, over 50, who knows the Blaupunkt brand because it was on the stereo in the first VW or German car he bought. The brand resonates with the demographic of the older commuter."
Blaupunkt has hired Greg Manning, an action sports industry veteran, as its vice president of sales and marketing for Blaupunkt Ebikes North America. Manning is lining up sales rep groups in the U.S. and the brand will have a presence at upcoming trade shows including The Big Gear Show in Park City in August. 
The company is also hoping to get test bikes in the hands of titles like Forbes and WSJ, the better to reach that 50-plus commuter crowd.