SEYMOUR, Conn. (BRAIN) — Thule Group has made another unusual mid-quarter financial statement, warning investors that its revenues and profits will be down significantly in its third quarter due to over inventory in the bicycle retailer sector. 
In a statement Thursday, the company reiterated a trading update it issued on Sept. 11 on third-quarter financials, which will be announced Oct. 27. 
Thule CEO and president Magnus Welander said sales for the third quarter are estimated to be SEK 2.1 billion ($186.7 million), down from 25% from SEK 2.8 billion in the quarter last year. He said operating profit will amount to approximately SEK 190 million, down from a record SEK 670 million in the period last year — a 72% decline. 
"As we communicated already at the beginning of September, bike retailers around the world in general, in the current situation with very high inventory levels and a general concern among consumers, have chosen to be extremely restrained with new orders for bikes and bike accessories," Welander said. 
"We still believe that it is a temporary slowdown in the bike industry compared to the record year 2021 and the extremely strong pre-season in the first quarter of 2022, which will affect Thule Group's results in the near term. Underlying positive bicycle trends with large investments in infrastructure for both bike commuting and biking as a leisure activity, as well as consumers' positive view of the bike as a means of transport, remain."
Thule mentioned the uncertainty in its half-year report in July, but felt the need to amplify it a few weeks later with a press release and a conference call with investors, and then again with Thursday's statement.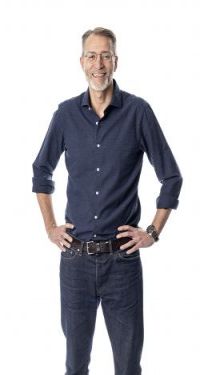 "Bike retailers around the world have, in general, as a consequence of having high inventory levels and with consumer uncertainty, chosen to be very restrictive with new orders. This has had a greater impact on Thule Group sales than we estimated at the time of the half-year report," Welander said in the September release.
"This situation has clearly amplified as the quarter has started and we have seen markedly reduced sales versus the exceptionally strong record year in 2021, which is why we are doing this trading update now," Welander said in the conference call. 
In September Welander said he was optimistic about the long-term viability of the bike market for a variety of reasons. 
"However, what we are seeing is a combination of two very obvious bullwhip effects hitting at different times and therefore creating an extreme comparative period," he told investors.
Bike-related products represented about half of Thule's business last year — up from about a third of its business pre-pandemic. But in the third quarter of 2022, the company predicts bike-related products will only provide about one-fourth of its business.
Thule's corporate headquarters is in Stockholm. Its stock is traded on OTCMKTS under the THULE symbol. Thule stock quote is at Marketwatch.com.