CHICAGO, IL (BRAIN) — SRAM released details Thursday of its new Type 2 mountain bike rear derailleurs, which feature a bearing clutch to reduce chainslap and chaindrop and allow easy wheel removal.

The new derailleurs are part of the X0 and X9 component families. A one-way roller clutch controls chain tension and is said to require no adjustments or maintenance.

The concept is similar to Shimano's Shadow Plus rear derailleurs introduced last year. The Shadow Plus feature has adjustable tension.

SRAM's design includes a push button to lock the derailleur in a forward position for easy wheel removal and installation. The new features add about 30 grams to the derailleur's weight. The design will most likely be most attractive to trail riders; the company's top cross-country racing group, XX, will not get the new feature.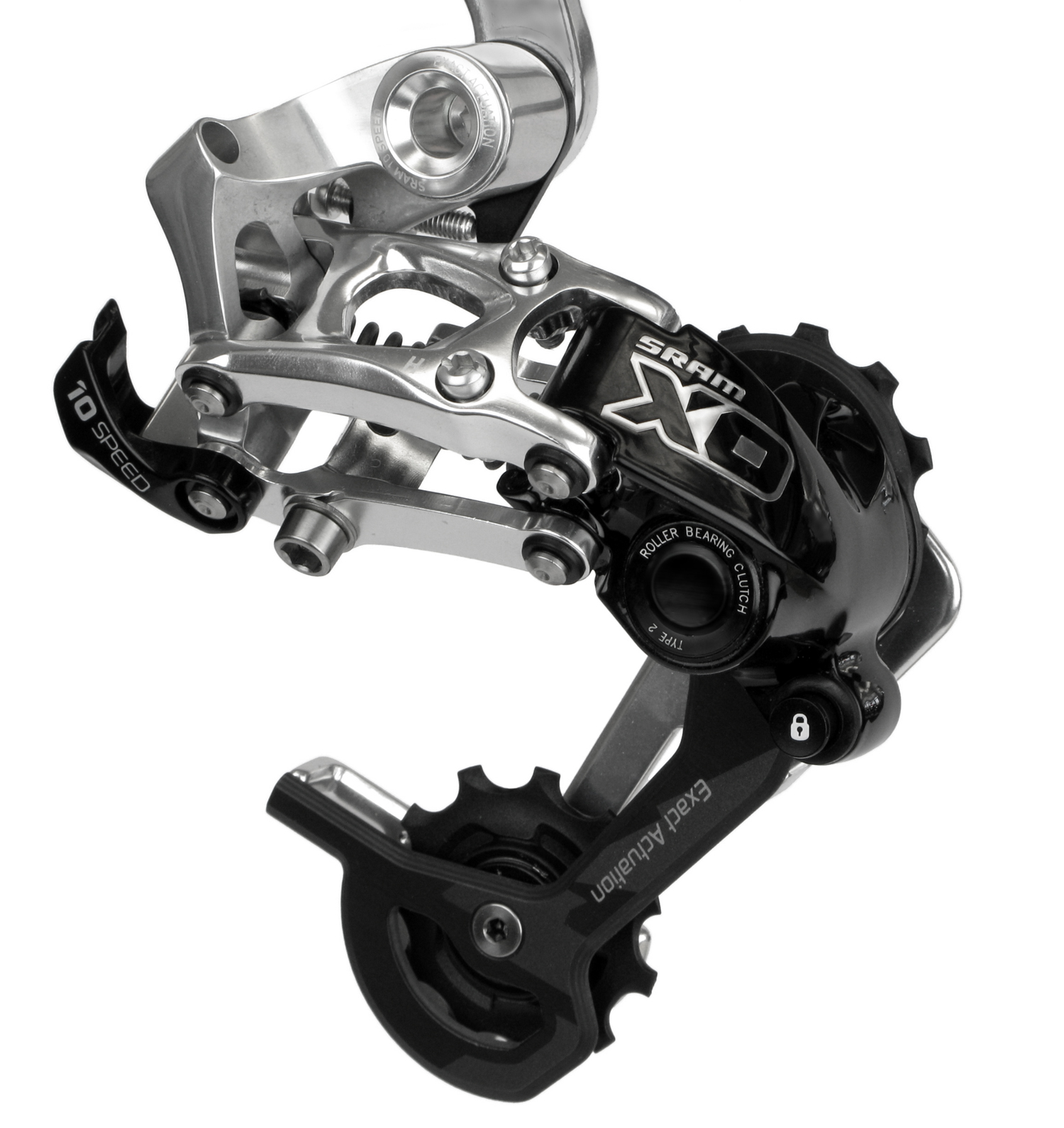 The XO mid-cage rear derailleur. Photo courtesy SRAM

There are two models available with the new feature, with three cage lengths per model. The XO model is available in long, medium or short cages, retailing for $260. The X9 model also is available in the three cage lengths, retailing for $116.

Both derailleurs will be available at retail in August.