CHICAGO (BRAIN) — SRAM has released a drivetrain and disc brake set specifically developed for use on electric mountain bikes.
SRAM EX1 will be available to OEMs this summer.
"The experience an e-MTB provides its rider and the demands placed on each element of the entire system are incredibly different than with a traditional, non-electric-assisted mountain bike. Therefore, the thinking simply has to be different," the company said.
The group includes SRAM's new E-Block cassette, which SRAM is an 11-48T 8-speed design, allowing a 436 percent gear range. Based on its testing, SRAM believes this is the ideal e-MTB gear range.
With just eight gears over the wide range, the cassette offers large jumps between gears. SRAM said the big steps, in combination with the EX1 group's single-action shift lever, reduce riders' tendency to double shift and help reduce chain and cassette wear.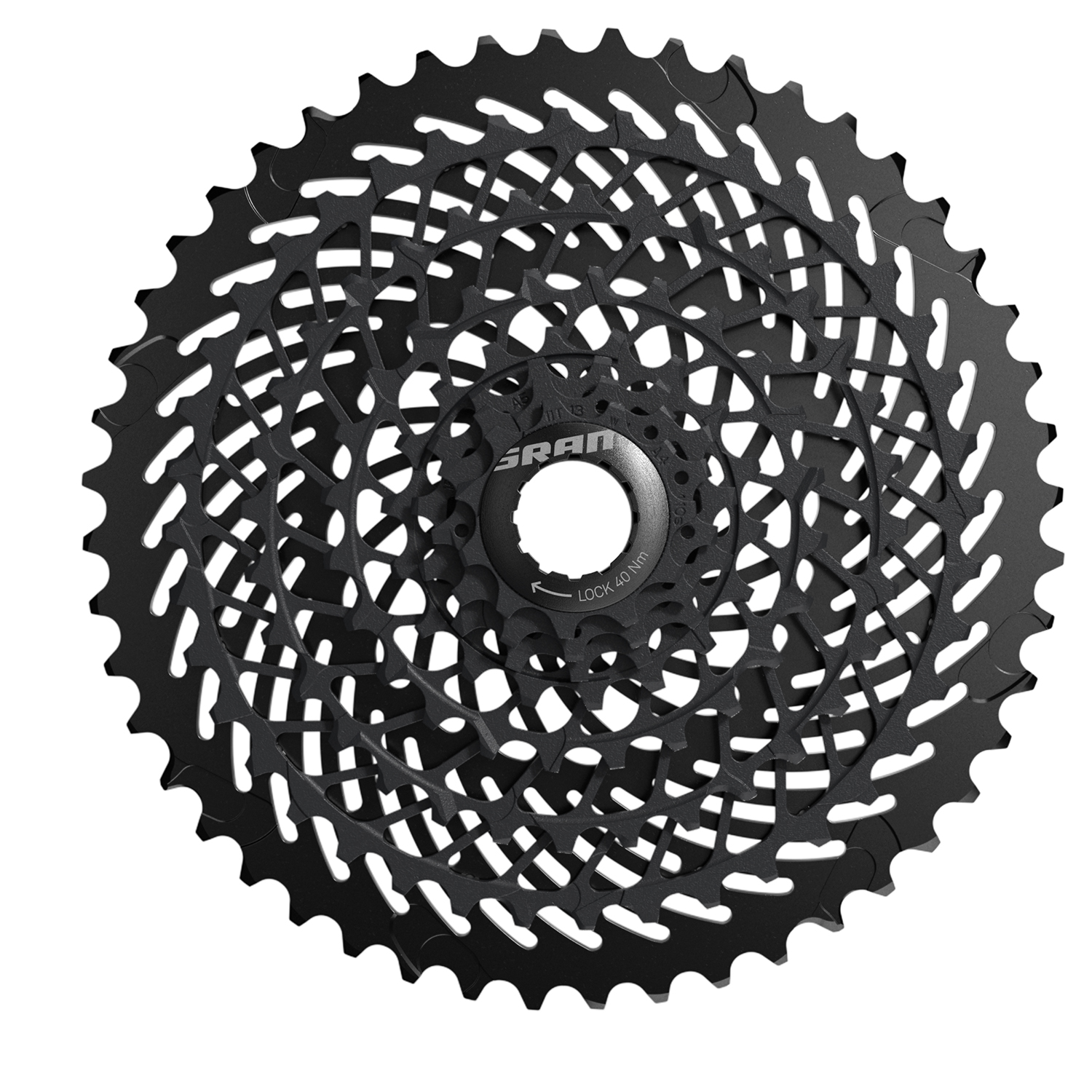 The cassette is machined from case-hardened tool steel and is narrower than a 10- or 11-speed cassette, which helps maintain a straighter chainline throughout the gear range. The cassette works with a wider chain for increased durability. The company said the durability is key to e-MTBs, where shifting is typically done at very high torque and low pedaling cadence.
The E-Block cassette uses a non-XD driver body. SRAM said the larger virtual front sprocket provided by a midship motor all but eliminates the need for a 10-tooth cassette cog.
The EX1 derailleur uses SRAM's X-Horizon design seen in XX1 and X01 derailleurs, with a redesigned clutch, cage and pulley design specifically for the 48-tooth cog.
The EX1 crank is designed specifically to work with Bosch and Brose mid-ship motors, with crankarms purpose built for the high-torque e-MTB environment. It's compatible with Bosch, Brose and Yamaha bottom bracket interfaces.
The chainrings are X-SYNC chain management technology found in other SRAM 1x drivetrains. EX1 offers 14-, 16- and 18-tooth sprockets for Bosch motors.
The new SRAM Guide RE brakes are designed to handle e-MTBs' higher average speeds, more intense use and increased mass. The brakes combine SRAM's Guide R lever assembly with a powerful four-piston caliper derived from the gravity-focused Code brakes. It comes with sintered pads for better pad life.