(BRAIN) — Tubolito is launching some new mountain bike tubes that have an NFC chip inside, allowing riders to check their tire pressure with a smartphone app.
The chip, which has no battery, can communicate with phones using NFC. It requires the phone to be placed in contact with the tire, near the chip, which is near the valve stem. The TPU tubes will be available in 27.5" and 29" sizes. Information on how the tubes work is on YouTube. Their model name is the Tubo MTB PSENS, MSRP is $44.90.
Tubolito also is launching what it calls the lightest and most packable spare tube for gravel and cyclocross. The S-Tubo CX/Gravel All weighs 35 grams and is cross-compatible with 650b and 700c tires. They are available with 42mm or 60mm valve stems and retail for $37.90.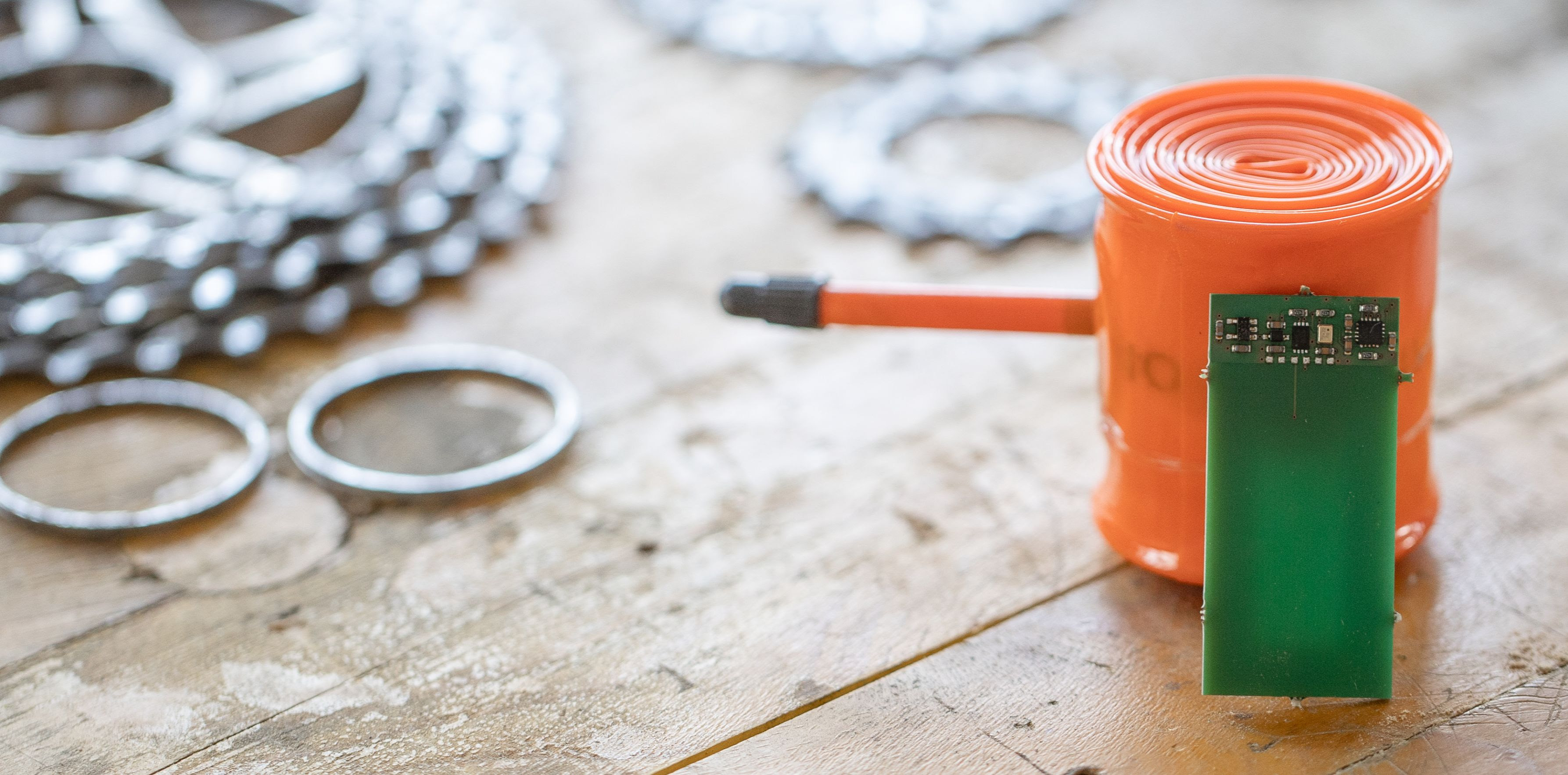 Tubo's standard weight gravel/cyclocross tube, now called the Tubo-CX/Gravel All is now intended to be used with either 650b and 700c diameters from 30mm-47mm widths.
Finally, Tubo is launching its first BMX tubes, available in 20" and 22/24" models and retailing for $34.90.
More information: tubolito.us/products/tubo-mtb-psens.