SANTA ANA, Calif. (BRAIN) — Two Brothers Racing has come a long way from its early days based out of a Southern California garage during the 1980s and early '90s. The maker of premium exhaust systems and other race accessories for motorcycles now has 30,000-square-foot-plus factory in central Orange County, California, where metal bending, punching and flanging machines churn out the company's high-end wares.
But aftermarket moto exhaust is a highly niche industry, and co-owners Craig Erion and Jeff Whitten thought it would be a good idea to diversify a bit and reach a broader market.
"We've got this machine we've built over the years, this infrastructure. What can we do to sell to more consumers?" Erion recalled.
Searching for product ideas in 2010, they learned from their Japanese distributor that billet phone cases were a hot seller in Asia, so they ordered one from Japan. It looked great, but "the cellular degradation was ridiculous," Erion said.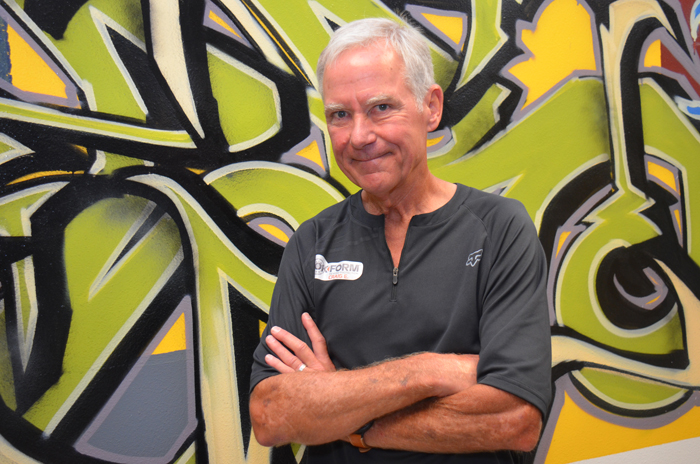 They designed their own iPhone cases with the aluminum cut away at strategic parts of the device to minimize signal interference, took them to MacWorld in January 2011 — where they quickly sold out of product — and a new brand was born: Rokform.
Today, CNC machines in a separate space at the Two Brothers factory produce a variety of Rokform phone cases as well as mounts for bicycles, motorcycles, autos and strollers. Rokform's stem top-cap cycling mount is the brand's best-selling accessory, available through a network of 200 IBDs as well as consumer direct through the Rokform website and Amazon. Dealers can order Rokform's products from QBP.
Rokform has also become an important player on the local Orange County mountain bike race scene—little surprise given that Erion is an avid XC racer and road rider. The company is the title sponsor for the team and club of four-store retailer Rock N' Road Cyclery and also supports the Over the Hump Mountain Bike Race Series and Non Dot Adventures' OC Classic Mountain Bike Race Series.
Most Tuesday nights during summer, Erion can be found lining up at Irvine Lake astride his Felt Edict 9 in the 60-and-over class for Over the Hump, where he has an uninterrupted streak of nearly 70 race starts.
"I hold the attendance record. The (series') founder just missed one, so even he hasn't been to as many races as I have," he said.