FRAMINGHAM, Mass. (BRAIN) — Brandale Randolph's goals for the bike brand he founded last year would be unfamiliar to some entrepreneurs.
"If we can employ at least 20 people at a living wage making bikes here, we'll be doing great," Randolph told BRAIN this week. "If three or four years from now, our employees can see one of our bikes out on the road being used, and say, 'I built that bike,' that would a success ... if we can go into bike shops around the country and see our bikes on display, that's a win."
Randolph, who calls himself a social entrepreneur, founded 1854 Cycling Company specifically to employ formerly incarcerated people, as well as those on work release from jails and prisons. The company is named for the year that the Anti-Slavery Society met for the first time, on July 4 in Framingham, marking the start of the abolitionist movement. The company is a for-profit business that donates a portion of all proceeds to charities and organizations that provide support to the formerly incarcerated.
The brand, which is seeking IBD distribution, will display at the upcoming Philly Bike Expo, where Randolph also will present a seminar titled "Bicycles and Social Justice" on Saturday Nov. 4, the first day of the show.
1854 has been shipping bikes, apparel and leather goods since earlier this year. Currently, it brings in steel frames from Asia that are powder coated nearby and assembled in a leased factory in Framingham. Workers are also being trained in making leather goods. Its model line includes fixies and city bikes, and it will launch three e-bike models at the Philly show, including an e-cargo bike, and a track-style e-bike. The company also offers T-shirts, hoodies and a line of merino wool cycling-inspired clothing, made by a clothing manufacturer in Fall River, Massachusetts.
Besides being the location of the famed 1854 meeting, Framingham is currently home to MCI Framingham, a state prison for female offenders. The city is home to a disproportionate number of formerly incarcerated people, as well as the children of incarcerated mothers. Randolph's goal is to train and employ the formerly incarcerated and to pay a living wage to the company's workers.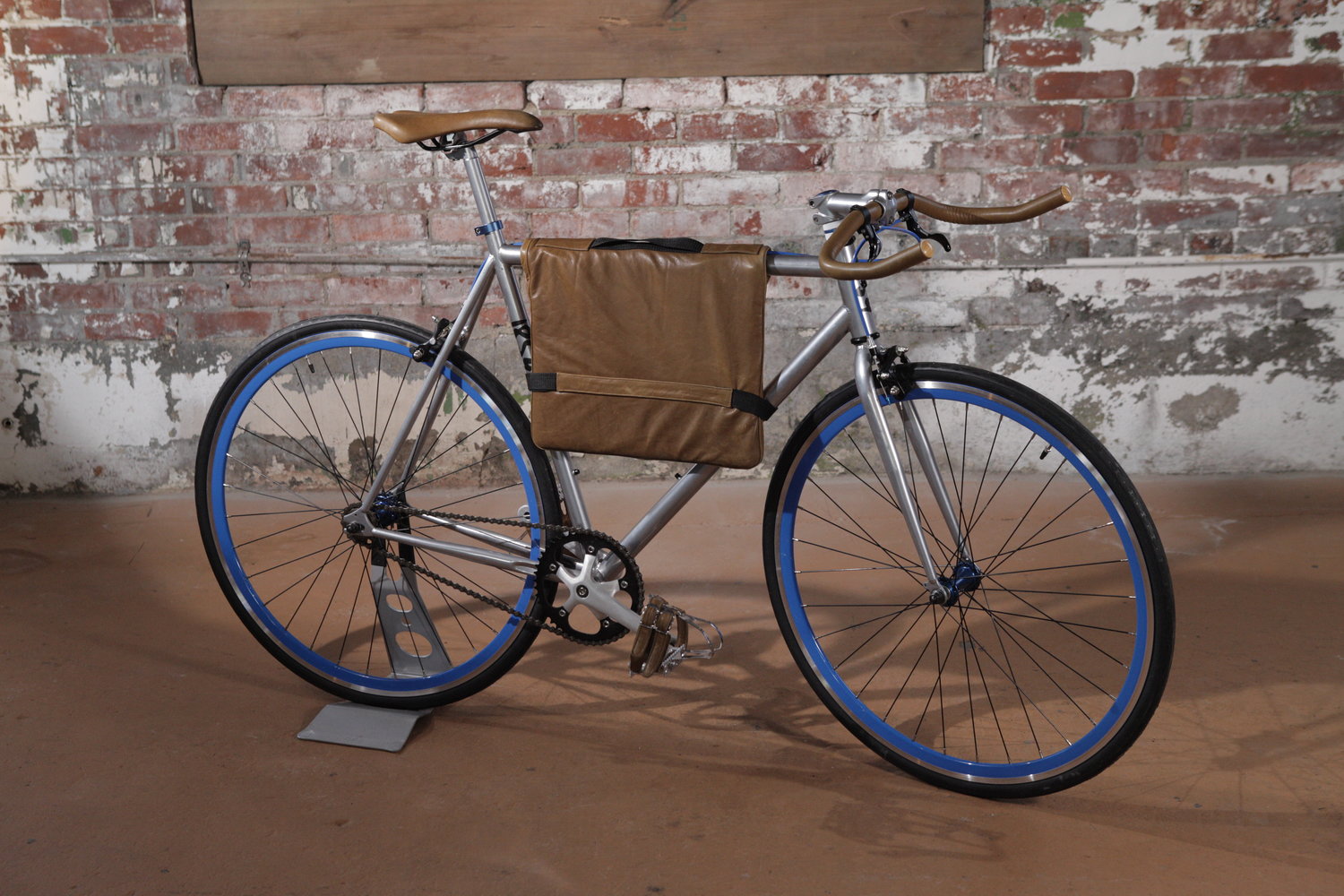 The company is hoping to buy its own warehouse space in Framingham with proceeds from a $1.5 million seed round of financing later this fall. Randolph said fellow tenants at the company's current leased warehouse space are uneasy about its plans to employ formerly incarcerated and work release men and women at the warehouse.
The brand's models include the Craft Racer and Craft City, both $600 steel singlespeed bikes named for abolitionists Ellen and William Craft. The $2,200 Garrison model is named for abolitionist William Lloyd Garrison, a leader of the 1854 meeting. One of the new e-bikes being introduced at the Philly show is named after Henry David Thoreau, who was also at that meeting.
Randolph is a graduate of the Wharton School at the University of Pennsylvania and a former broker at a major hedge fund company. He has since devoted his energies to social entrepreneurism.
While 1854 currently sells its bikes through its website, Randolph said he wants to transition to sales through bike shops. The brand is displaying at the Philly show primarily to meet retailers, he said.
"The goal is to build a network of independent bicycle dealers where our bikes can be shown and displayed. We believe the independent dealers are the lifeblood of the industry and that's where we want our stuff to be. The dealer can explain what makes our bikes different, and why they might cost a little more than the bikes at WalMart or on Amazon."
"It would be easy to go to China and get a bike we could sell for a couple hundred dollars, but we didn't want to do that. We wanted to do something my employees can be proud of, and make bikes that will continue to be used because they are quality bikes. They cost a little more. But if we are going to live in a capitalist society, why not use that to do some good?"
Randolph said the brand's clothing line was developed in part for people who want to support 1854's mission but who aren't cyclists. "There are some people who want to help us but who aren't really part of that cycling demographic," he said. The clothing will continue to be available consumer direct on the website.
Recent media coverage, including a Bloomberg.com article, has brought the brand international attention. 1854 recently shipped about 20 bikes to Italy for a distributor there who is interested in carrying the brand. A nearby company that produces carbon fiber products saw an article about the brand and contacted Randolph about starting a program to teach formerly incarcerated workers carbon fiber lay up skills.