LAS VEGAS (BRAIN) — Amidst the smart hairbrushes, Augmented Reality Play Doh, Bluetooth-enabled toasters, virtual reality shoes, developer kits for "smart" sex toys (find your own link) and underwater drones for anglers (actually kind of cool), there are a number of bike-related products on display this week at the Consumer Electronics Show here.
The trade show opened Thursday following several days of media previews, and runs through Sunday. It spans 2.5 million square feet and attracts 7,500 media personnel and more than 30,000 buyers. Here's a look at some highlights we've discovered so far (and don't miss the Fisher-Price exercise bike in our New Products section today):
Pioneer, Garmin, Polar, GoPro, Oakley on display
Many CES exhibitors are showing products that may or may not appear in independent retail locations in the coming months and years. But there are a few established brands at CES that sell through bike shops.
Pioneer Cycle Sports is displaying its Expanded Sensor Network, which it first introduced at Interbike. The system collects rider data using a series of 26 sensors (strain gauges, accelerometers and gyro sensors) located on five key locations on the bike and rider – the seatpost, helmet, stem, power meter and shoe. From these sensors, Pioneer is able to display and analyze weight distribution, "ankling" movement while pedaling, and head movement.
Pioneer's Russ Johnston said that while the company does not sell its bike products through electronics stores (the majority of buyers at CES), more and more bike-related retailers are attending CES.
"We do see a handful of dealers at CES. Due to the development of health and fitness as a category and how electronics has entered into the bicycle industry, more retailers are attending this event," he told BRAIN. He said CES is the "ideal venue" to showcase Pioneer's new technology.
"The cycle products are part of the advanced technology area of the booth. We commonly show new products and categories where our technology applies," he said.
Garmin announced a variety of new products on Wednesday, including an updated Fenix 5 smart watch line that is being marketed to cyclists and other outdoor athletes. The company also announced the availability of more third-party apps through its Connect IQ app store. Among the new apps is a Strava Suffer Score, which gives a real-time reading of how hard an athlete is working.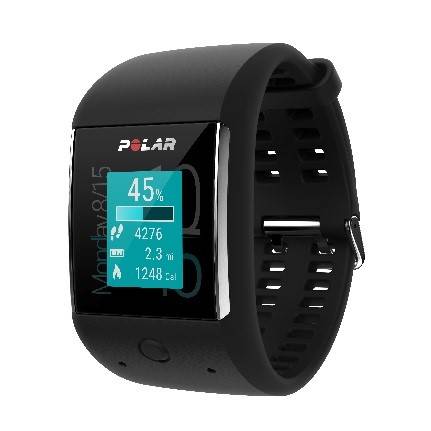 Polar is showing off its M600 waterproof sports watch, which is powered by the Android Wear smart watch operating system. The watch includes Polar's optical heart rate technology, 4GB of flash memory, integrated GPS and 24/7 activity tracking. By using the Android Wear OS, users can access more than 4,000 third party apps via Google Play. The M600 and Polar's M800 watch also will soon be able to control some GoPro cameras. The M600 won a CES Innovation Award at the show.
Oakley's Radar Pace smart glasses also won a CES Innovation Award. The Radar Pace was introduced last summer and features interactive audible coaching.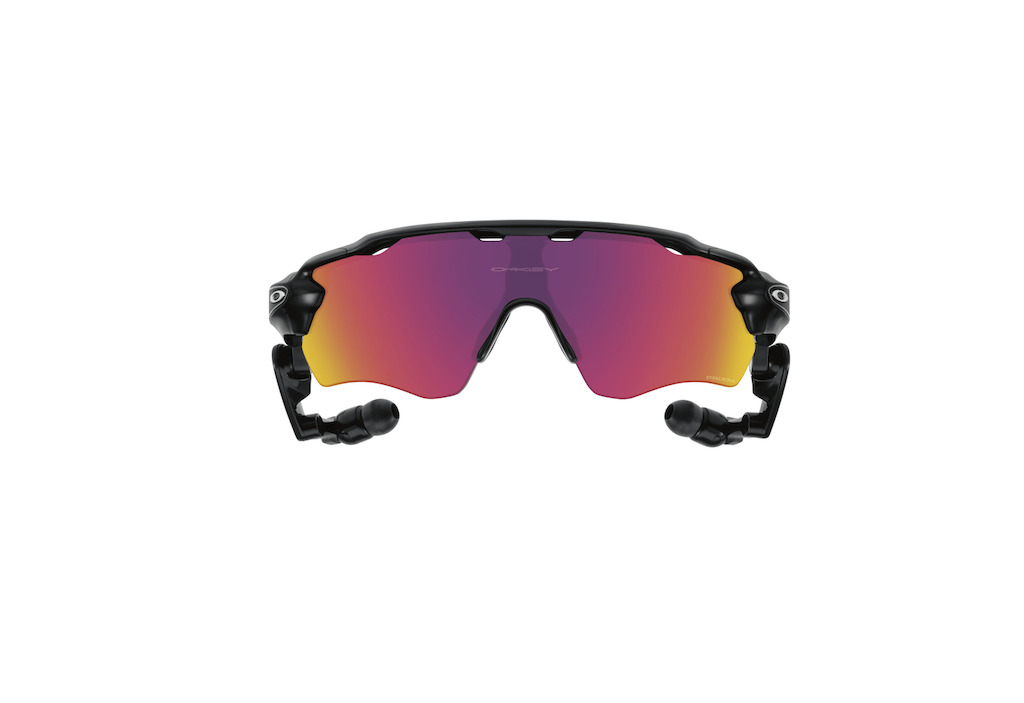 GoPro is showing off the telemetry features added to its Hero5 Black cameras. The features capture the user's location, elevation, speed, and G-force loads, which can be added to videos. GoPro also showed its GoPro Plus cloud service, which can automatically upload content from the Hero5 to the cloud.
GoPro's biggest news, however, was the announcement that it plans to bring its Karma drone back to the market in 2017. The company had to recall all the Karma's late last year after they were found to occasionally shut off and crash. The company said it would release details about the relaunch next month.
Wahoo Fitness, another well-established IBD brand at CES, is showing off its connected bike studio setup, which it introduced at Interbike.
Bike-related award winners at CES
Besides the Polar M600 and Oakley Radar Pace, a few other bike products won CES Innovation Awards in the "Fitness, Sports and Biotech" category.
They include:
The Royole Smart Cycling Backpack, which features an LED display grid embedded in the back panel, and flexible sensors for display control layered into the shoulder strap fabric. The company said the integrated sensors in the strap remove the need for external accessories to control the light patterns on the pack. This reduces the potential for breaking or additional component failure.
The LeEco Road Super Bike, a much-publicized carbon road bike with a 4-inch touchscreen display integrated into its stem. The Android-powered system can provide turn-by-turn directions, play music, display information from activity sensors and control the bike's lighting system. LeEco, which sells through its own LeMall online marketplace, also offers a flat-bar urban bike and a mountain bike with the same system.
Of interest to triathletes, the Marlin GPS Swim Tracker also won an Innovation Award. The tracker — another Kickstarter-launched product — reports a swimmer's pace audibly, and provides navigation and distance-tracking features for open water swimmers. In the pool, motion sensors are used for lap detection. After the workout, the Marlin can sync data to a smartphone with Bluetooth for analysis.


The SenceBand was another Innovation Award winner. It is a wristband that tracks advanced heart rate analysis, including heart rate variance (HRV) and "80 health and emotional parameters."
Similarly, the K'Track L is a wristband that can track an athlete's blood lactate and glucose levels in real time, without blood extraction. It also won an Innovation Award.
The Halo Charge Bike Light and Power Pack is a multi-functional bike light that doubles as a backup power source for various devices.
Kodak has a 360-degree, 4K action cam
Action cameras are everywhere at CES. One notable new entrant is the Kodak PIXPRO ORBIT360 4K VR, which has two lenses to provide 360-degree virtual reality recording in 4k resolution, which is apparently the minimum required these days. The camera is made by JK Imaging Ltd., a Kodak licensee that offers several other 360-degree action cameras. The new model will retail for $500 and be available first quarter this year.
Peloton offers its first studio bike, Fitbit announces connections, Zwift and VirZoom go VR
The stationary cycling brand Peloton is offering its first bike for commercial use in cycling studios and other venues. The bike has pull-pin sizing adjustments and dual-sided pedals. Peloton also introduced new cycling studio software and hardware, including a sweat-proof 22-inch touchscreen monitor.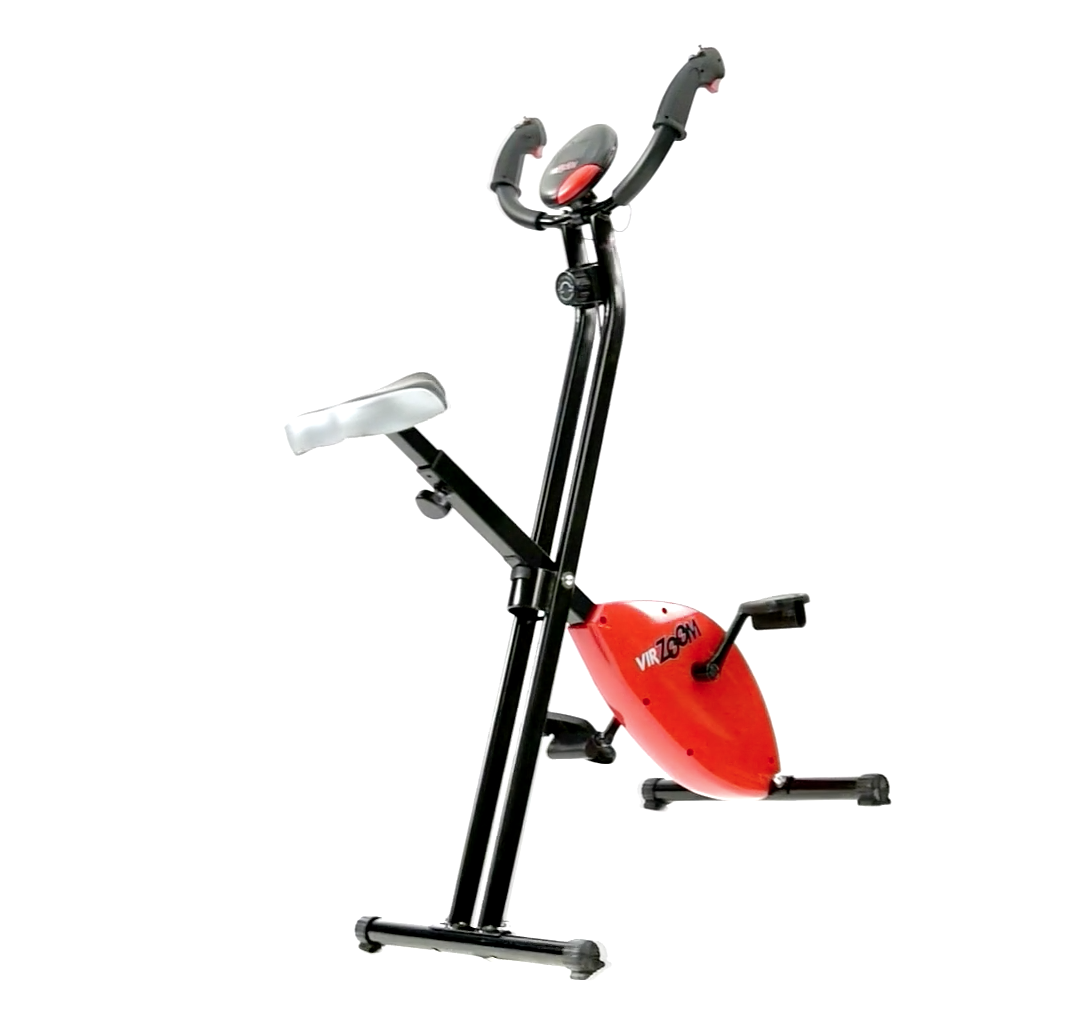 Peloton also announced its bikes — both its home and studio models — are now compatible with Fitbit motion trackers. Fitbit also is now compatible with VirZoom, which is something like a virtual reality Zwift system, with VR goggles paired with what looks like your grandmother's exercise bike, and which also is on display at CES.
For those who prefer to ride their own bike, virtually, Zwift is showing a prototype VR headset for its system.
Coros Linx smart helmet now selling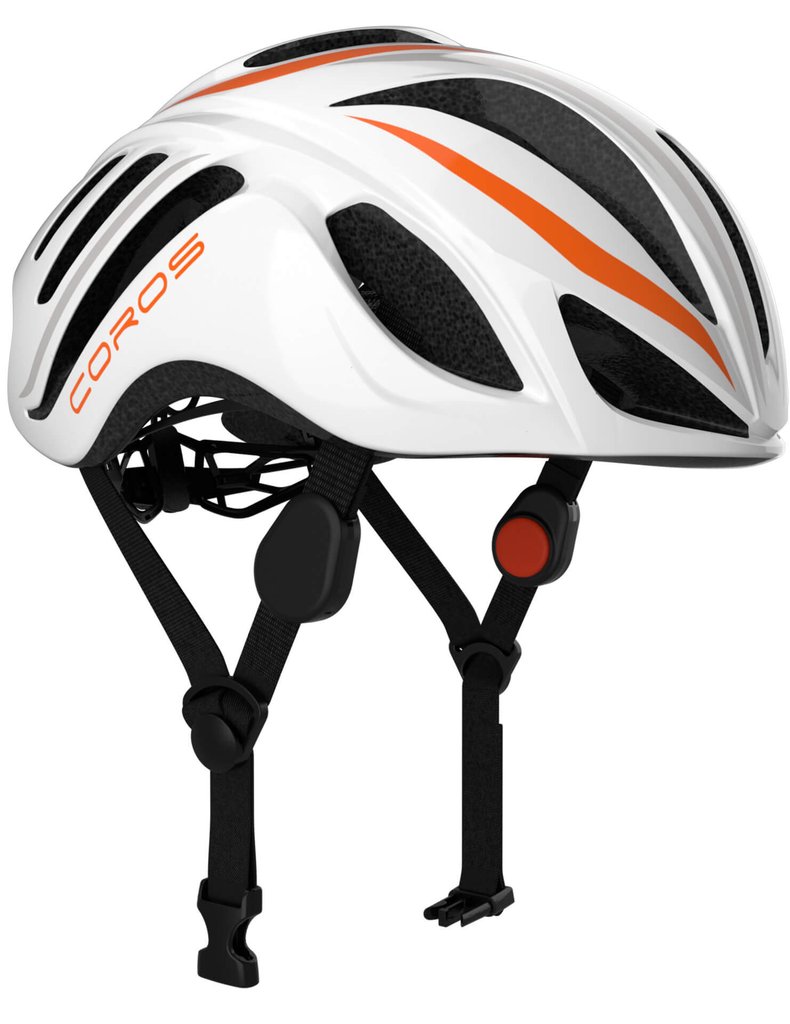 The Coros Linx had a very successful Kickstarter campaign in 2015 and was well received by the media at last year's Interbike. The helmet is now available through the company's website for $199. It has various connected smart features, a wireless remote that mounts to the handlebars, and uses bone-conducting speakers, attached to the helmet straps, to communicate audibly and play music.
SpeedX on display
The SpeedX Leopard smart road bike made a big splash on Kickstarter last year, raising more than $2.3 million. At CES, the company is showing off prototypes of a pricier model, the SpeedX Unicorn, which also is being launched on Kickstarter. The new bike features an integrated power meter and an electronic vibration control system. The Unicorn has already generated more than a half million dollars in pledges on Kickstarter and will go into production in April, the company said.
Indoor/outdoor e-bike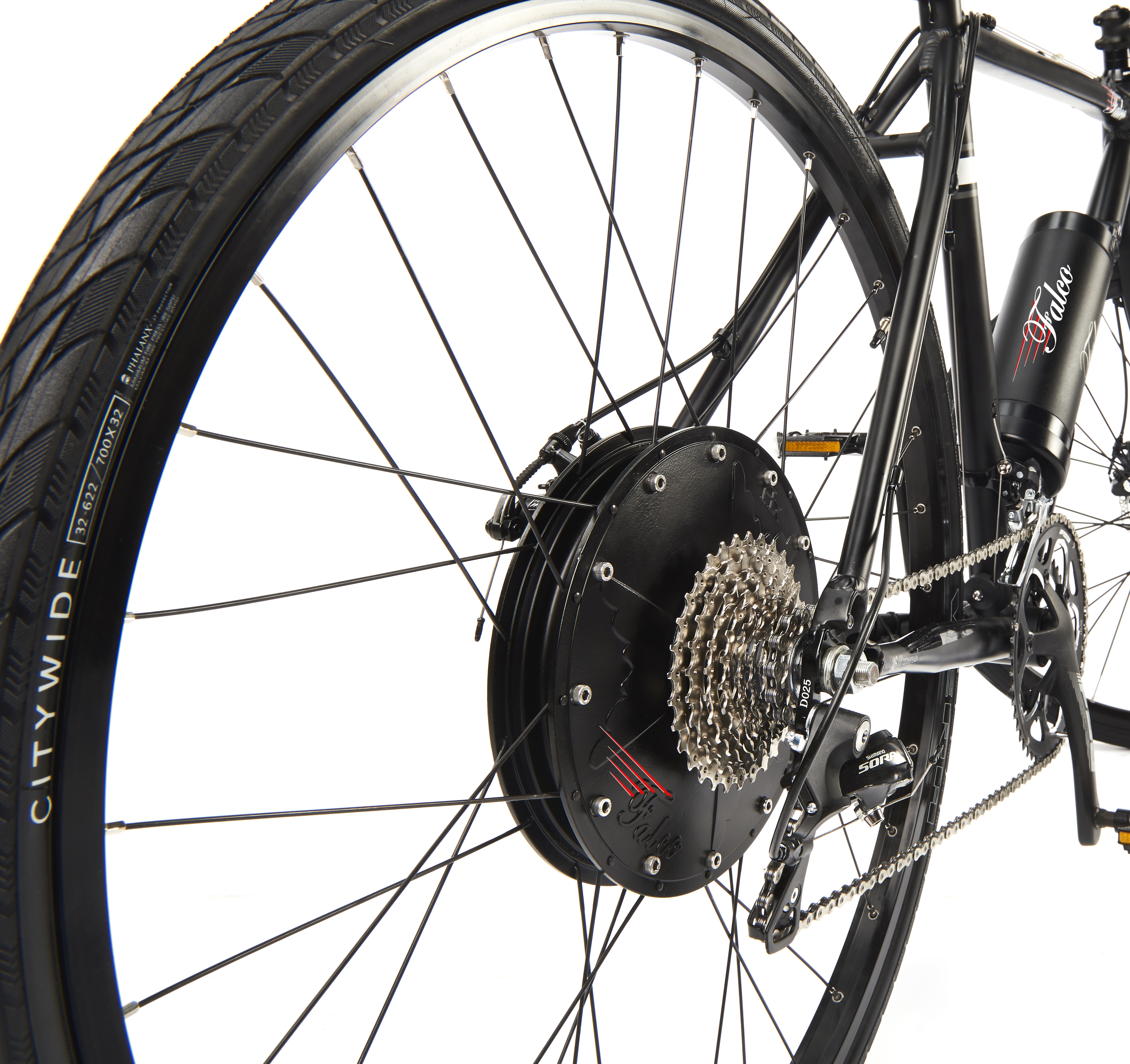 Falco eMotors is launching a rear wheel-based system that converts regular bikes into e-bikes and also works as a smart indoor trainer. The eDrive system provides a 100-mile range outdoors at speeds up to 28 mph. Indoors, it works like modern smart trainers and is compatible with Zwift, TrainerRoad and other apps. At CES, the company is accepting pre-orders of $1,149 for the wheel, battery, and trainer bundle or $1,995 for a complete bike and trainer.
Smart locks
Deeper, a UK company that launched a sonar fishing device at CES last year, is introducing a smart bike lock this year. The seatstay-mounted Deeperlock features GPS tracking, motion sensors, anti-theft alerts and solar-charging batteries.

Lattis also is at CES, showing its Ellipse smart lock, which is shaped more like a traditional U-lock, but also opens with an app, instead of a key, and offers motion-sensor and theft deterrent features. The Ellipse was first launched on Kickstarter and is now shipping to backers.