FRIEDRICHSHAFEN, Germany (BRAIN) — At Eurobike, Garmin will introduce a redesigned Vector power meter pedal and launch a new Edge 1030 GPS head unit for cycling.
The new Vector 3 pedal eliminates the low-hanging transmitter pod that was required with previous versions, so the Vector is now installed like any other pedal, making it easier to install and transfer to another bike. The Vector 3 measures total power, left-right balance, cadence and advanced cycling dynamics, while the Vector 3S model measures power at the left pedal. The 2S can be upgraded to dual-side measuring.
The Vector 3/3S pedals offer greater cornering clearance and improved stack height from the previous model. The new model also has LED lights that indicate important setup and maintenance information.
"As cyclists aim to beat their personal best on their next race or gran fondo, the affordable and innovative Vector 3/3S will help them ride farther, stronger and more often," said Dan Bartel, Garmin's vice president of worldwide sales. "By redesigning the pedal and eliminating the pod, cyclists have the ability to quickly transfer from bike to bike and still receive advanced performance data that takes their training to the next level.
Garmin says the Vector 3/3S offers up to 120 hours of battery life. The Vector 3 has a suggested retail price of $999.99; the 3S retails for $599.99. The optional Vector 3S upgrade pedal has a suggested retail price of $499.99.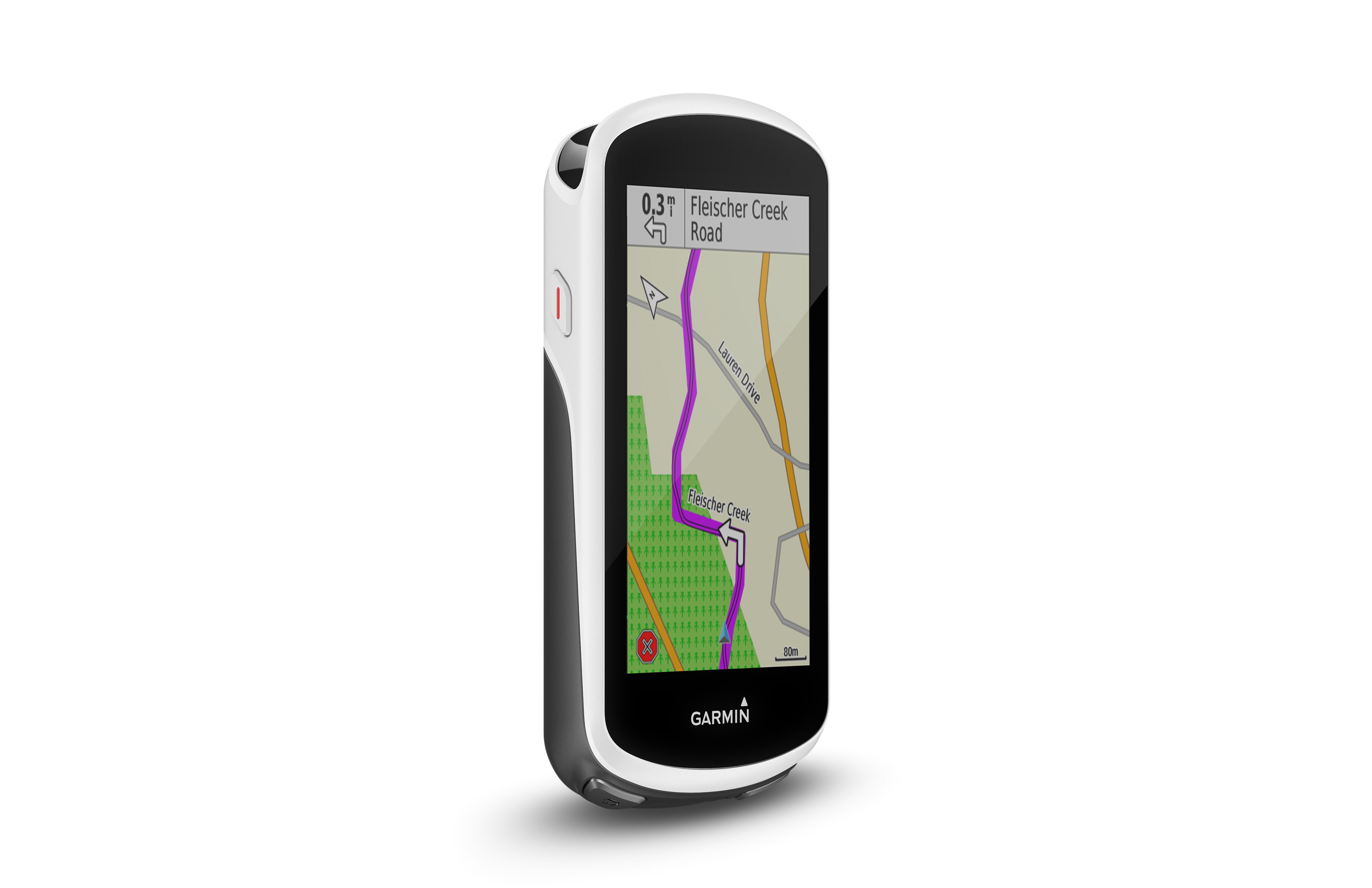 The new Edge 1030 GPS bike computer has enhanced navigation, performance and safety features, including a new Trendline feature that uses ride data from Garmin Connect to offer routing on roads and trails that are popular with other cyclists.
The Edge 1030 is preloaded with Garmin Cycle Maps that feature turn-by-turn directions for all terrains, and alerts to sharp curves ahead.
The Edge 1030 features a 3.5-inch high-resolution touch panel display that the company said works when wet and when used with gloves. Ambient light sensors automatically adjust the screen's brightness.
"Whether a competitor, commuter or adventure seeker, we've found a better ride for all cyclists with the newest addition from Garmin – the Edge 1030," Bartel said. "This innovative GPS cycling computer is compatible with our suite of cycling products, including the new Vector 3 and 3S power meter, as well as our Varia cycling awareness products like the Varia Rearview Radar and the Varia UT800 Smart Headlight. This means cyclists can now ride farther and more often thanks to the most advanced, intuitive and motivating ride data to date."
The new Cycle Maps allow cyclists to receive elevation information, see points of interest and be able to search for addresses from the screen. By inputting a distance and starting direction, the Edge 1030 will give riders up to three round-trip routes to choose from and will guide cyclists back to the route if they stray away. The Edge 1030 works with a new flush mount, keeping the device in line with the handlebars for a lower profile. The device offers up to 20 hours of battery life and is compatible with the new Garmin Charge integrated battery pack accessory for in-ride charging and power, giving riders up to 40 hours of battery life. The Edge 1030 has a suggested retail price of $599.99. A bundle option, which includes a heart rate monitor as well as cadence and speed sensors, has a suggested retail price of $699.99.