A version of this article ran in the May issue of Bicycle Retailer & Industry News. 
MONTEREY, Calif. (BRAIN) — Several companies that offer electronic controllers — the component that tells an e-bike motor how to behave based on various inputs — say they can help bike brands offer customers a tailored experience that separates them from the pack. 
Some of them claim to offer a "secret sauce" that can distinguish one brand's e-bike from others with similar batteries and motors. The tailored ride quality can help a brand get past having their bikes' value determined largely by the brand of its motor.
Accelerated Systems, Inc. (ASI - no relation to the bankrupt former owner of the Performance retail chain with the same acronym), of Waterloo, Ontario, is one such company.
ASI provides controllers for a variety of electric vehicles, including lawnmowers, skid-steer tractors, golf carts, and scooters.
"Anything that has to do with an under-50 horsepower engine," said Willem Jager, the company's CEO.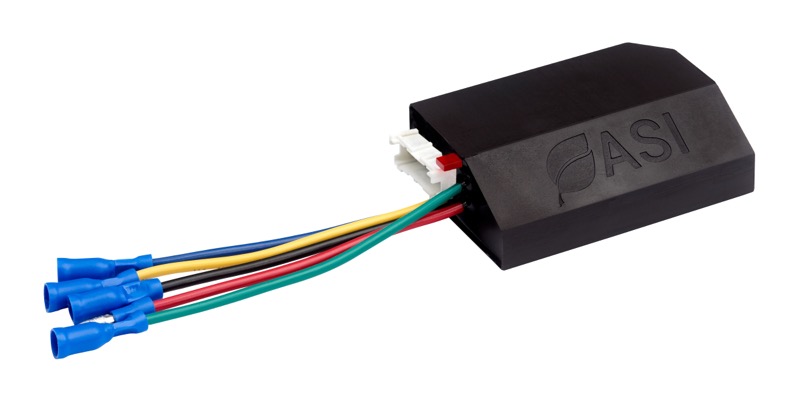 ASI has provided controllers to e-bike brands since 2008 and supplies a few of the largest brands in the market, although the company stays in the background to avoid competing with its clients.
E-mobility applications are now about 60% of ASI's business and the company recently hired cycling industry veteran Adam Micklin as its director of sales for the e-mobility market. Micklin was most recently the vice president of U.S. sales for Felt Bicycle; he also has worked for MRP, Hayes, Mavic and Shimano in the past.
ASI develops controller software, firmware, hardware and related apps. It does small-scale manufacturing at its facility in Canada while larger orders are fulfilled from contracted factories in Vietnam, China, India and elsewhere.
Micklin said ASI sees considerable more growth potential in e-bikes.
"When I was walking around Sea Otter, I saw five or six brands that we work with, and then another 30 to 40 brands that we have the potential to work with," he said. "People are racing into electrification quickly and some of them need a Jedi master to help walk them through it."
ASI's sweet spot is brands that want to get away from having their bikes defined by brand-name motors, but that might lack the electric engineering staff to develop something distinct. But Jager said ASI also is prepared to work with larger companies.
"The whole business is changing ... it used to be the Kickstarter guy. Now there are brands with hedge-fund investors putting in $100 million or $150 million. They need to have supply chains in place. We have big guys talking to us because they want to do things more like the automotive industry does things, and we have that capability," Jager said.
Jager rejoined the company about four years ago. At the time, it had about 15 employees and sales under $2 million a year. Now he said annual sales are the "tens of millions of dollars" and it has 60-70 employees, most of them professional software and hardware engineers.
Last year, Briggs & Stratton acquired a minority stake in ASI. Briggs & Stratton is a major manufacturer of gasoline and battery-powered motors for consumer and industrial products. The investment gives ASI access to some exclusive battery intellectual property that contributes to its controllers' "secret sauce," Jager said.
ASI is not alone in the controller market. One competitor is Motor Control Technology, a five-year-old company based in Hood River, Oregon. MCT specializes in "tailored motion control" for the aerospace, automotive racing and industrial CNC industries, said Conrad Harley, its founder and owner.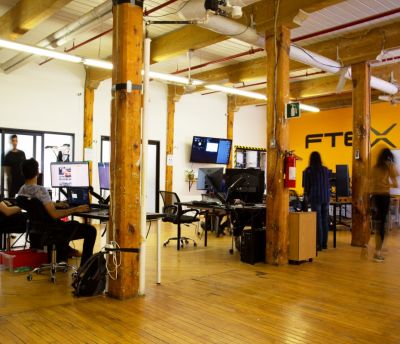 "We do the whole deal from design through manufacturing," Harley said.
While MCT works with one small bike brand on some CNC fabrication, the company has yet to sell its controller technology to an e-bike brand.
"We are looking to partner with a frame manufacturer that has more experience on the bike component side of things to develop a home-brewed e-bike motor, instead of relying on Shimano, Bosch and Yamaha," said MCT co-founder Hans Keisler. Keisler said MCT's controllers for other applications can be easily tailored for e-bike use. "The technology is pretty well established, it's a matter of packaging it," he said.
Montreal's FTEX is another controller company eyeing the e-bike industry. The company is active in the EV industry and offers a Gallium Nitride smart motor controller, which it claims is more energy-efficient, runs cooler and offers smoother control than other controllers, leading to a 15% range increase.