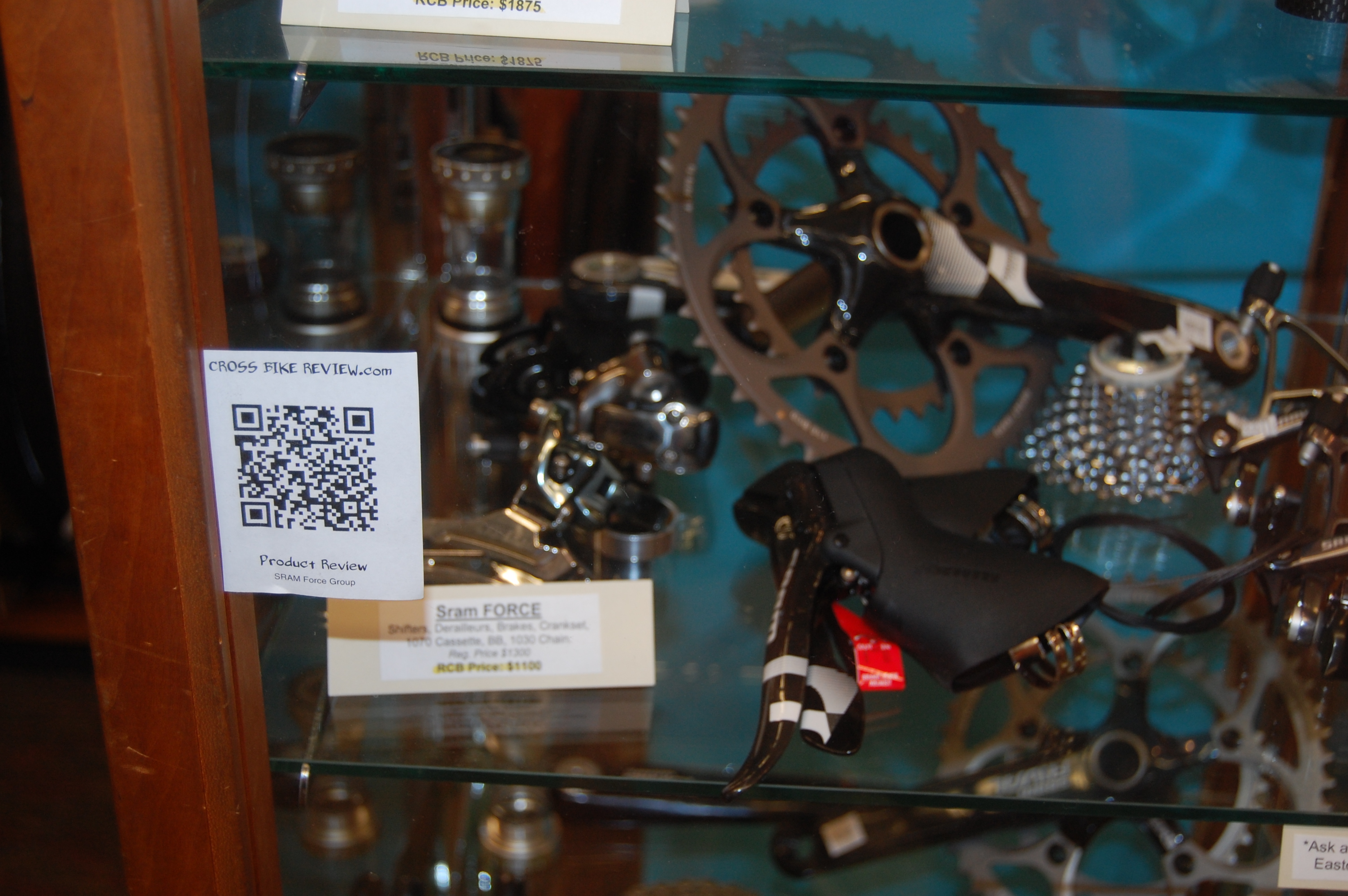 PORTLAND, OR (BRAIN) Feb 3, 08:57 MT —The cyclocross product review site CrossBikeReview.com has begun using QR codes in its gear reviews. It's making these QR codes available to retailers so they can include them in product signage in their stores.

QR or "Quick Response" codes are two-dimensional barcodes, which can be scanned with smart phones equipped with the appropriate app. Consumers who scan the codes in a retail store would be shown a review of the specific product on CrossBikeReview.

This week, the site launched a new page where a retailer can download images of the codes for bikes, clothing and gear. The codes download in a printable format, which a retailer can resize and attach to a product display or product hangtags.


Scott Mares, owner of Crossbikereview.com, said the site has 133 online reviews of cyclocross-related product. The site, launched in 2009, publishes on average three reviews a week. Mares, who authored "The Complete Book of Cyclocross, Skill Training and Racing," writes many of the reviews.

"When a consumer is attempting to make a buying decision, all they have to do is scan our QR code and the review of that bike, jersey or wheelset will show up on their smart phone," said Mares. "The QR code gives the consumer a fast and easy tool to help make their buying decision."

Mares said he would like to see manufacturers use the codes on product hangtags or displays they provide retailers, but for now, he thinks it's a resource retailers can use and that is free of cost (other than the printing).