NEW YORK (BRAIN) — Taking inspiration from Record Store Day, which is held every year in April to celebrate the independent record store, Brooklyn retailer Joe Nocella will hold the first annual Bike Shop Day at his shop, 718 Cyclery, on Dec. 9.
"It's an open-sourced idea, it's about our industry and local shops. Bike Shop Day is about getting people in the door," said Nocella, who opened 718 Cyclery in 2008. "It's a low cost, great opportunity to have a sale, do a product release and have some exclusive stuff. It's another way of doing something the internet can't do because there is no substitute for community and events."
In addition to having a sale that day, the shop will also put on a raffle, host a pancake breakfast, hold a Catrike demo and have free swag bags for all attendees. In addition, the event will double as a launch party for Cleary Bikes, a kids' bike line 718 recently began carrying. The shop will also host an after-hours store holiday party.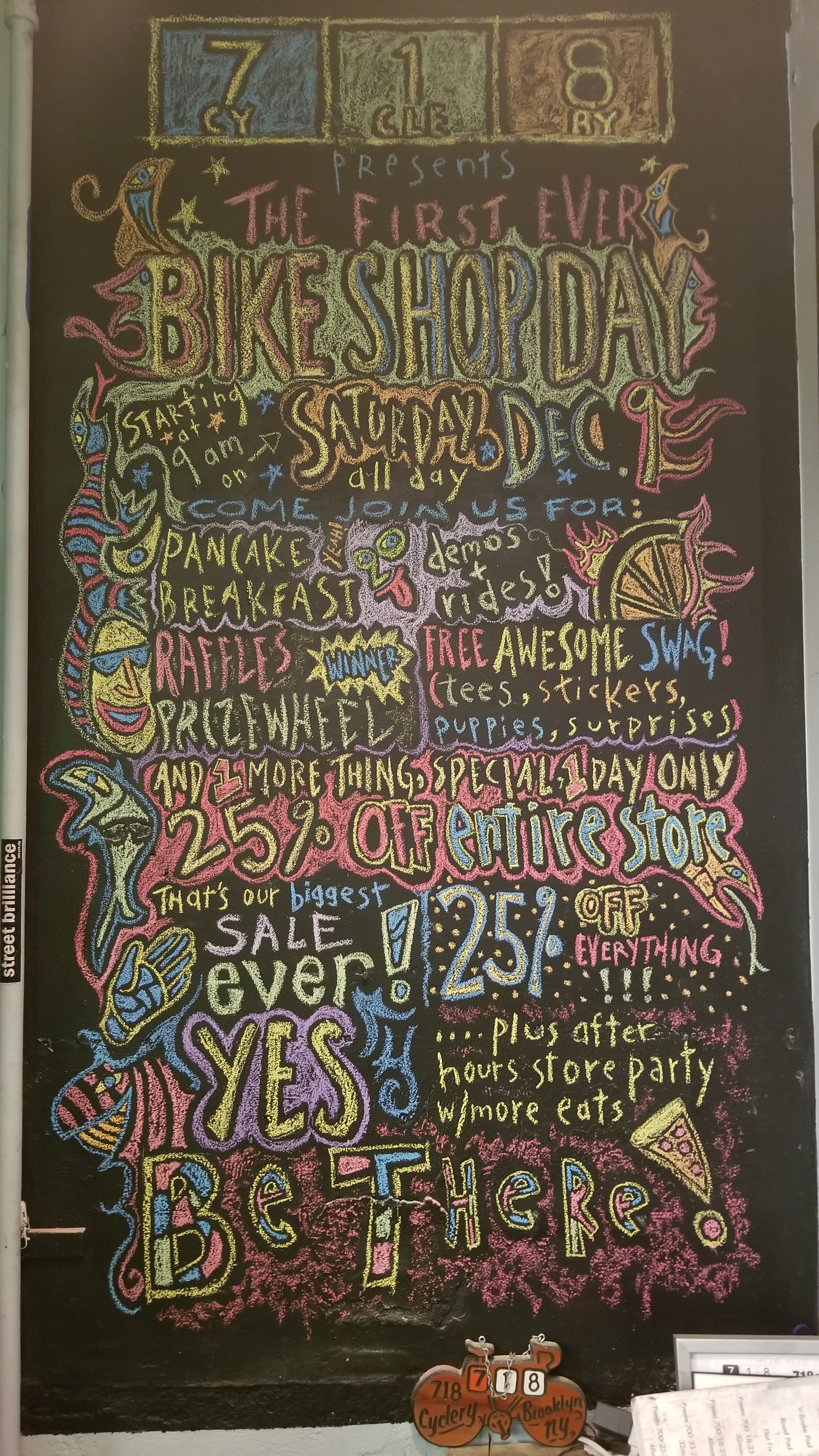 Several brands have stepped up to support Nocella's efforts, including Kona, QBP, Niner, Metrofiets, Yuba, Kali, Surly, Inside Line Equipment, Arkel bike bags and Downeast Bicycle Specialists. Yuba and Surly have donated bikes, Kali is providing 10 helmets and other companies have sent 718 a variety of T-shirts, can koozies and other merchandise for the raffle and swag bags.
"Kali and QBP also asked if they could help promote it and customers have told us they'll be waiting outside at 9 a.m. for us to open. Some of our reps might show up, too," Nocella said.
"This isn't a proprietary event and I'd love to see other shops do their own events on Bike Shop Day. We're just starting it, we don't own it. If we all pool our resources and have something to talk about, I think it would be great," he added.
Nocella also said that next year he'll spend more time planning Bike Shop Day in advance in order to spread the word and get more retailers on board. He's already purchased the URL bikeshopday.com, which he isn't using for the inaugural event but plans to build the site to promote Bike Shop Day in 2018.
Visit 718c.com/bikeshopday to learn more about the event.