A version of this feature ran in the July issue of BRAIN.
BOULDER, Colo. (BRAIN) — For our July magazine edition, we asked our State of Retail panel members: "How has COVID-19 changed your supplier relationships? How has the communication been?"
Correction: Previously, we reported that Spokey Joe's was "open as usual," when in fact it has had numerous modifications in place. We apologize for the error.
As states relax COVID-19 restrictions, all panelists' businesses are open with modifications, such as the use of PPE and masks and socially distanced shopping.
SEATTLE: Christiaan Bourdrez, owner Ride Bicycles
I rely more on my outside and inside reps to help me get product when it arrives at supplier warehouses. With the delays and limited supplies, I really appreciate having reps. I lost one rep who was permanently let go. I think this was a mistake for the vendor, and it may affect my future orders with that company in the long term. I was already buying product from several companies, so I have been able to use my existing vendors to fill orders and customer requests, and I haven't taken on any new suppliers.
There have been some helpful changes. Most companies offer credit card payment options even if they did not before. On the other hand, I've paid more freight just to keep bikes moving. In the past, I would have created larger orders to get to free freight, but now I pop in orders to keep up with demand, so I pay a bit more in freight by choice. 2019 bikes are not on closeout for good reason: They are sold out at any price.
Supplier communication has been a bit challenging. In some cases, the answers come but they are incorrect, so I would say it's more difficult for vendors to give the right answers and to give accurate information, as there are so many new variables in supply chains. Some suppliers let me know estimated arrival dates are not accurate, which has been helpful, as I know that information on B2B sites may not be correct.
COVID-19 has not changed our relationship with our suppliers. In general, they have been very good at keeping us posted regarding changes in communication and processes, and our local sales reps have continued to be responsive remotely.
 We appreciate the freight specials that many suppliers have offered as well as flexible payment terms and dating. Although we haven't added any new suppliers, we find ourselves frequently ordering from multiple sources to fill an order that would normally be fulfilled by just one vendor due to all the holes in product availability.
 Communication lines are still open, but getting information is a little more challenging with people working from home and the shake-up of the supply chain. It's important to remember that everybody is doing the best they can and a little bit of patience and understanding can help smooth the ragged edges.
CHICAGO: Justyna Frank, co-owner Cosmic Bikes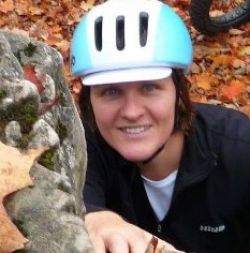 Our supplier relationships have become stronger since COVID-19. I have been blown away by sales reps being proactive and stepping up with information about product availability and giving notice of products coming in. We haven't experienced any pricing changes. The strong cash flow this spring has allowed us to make quick purchases, which has been vital during this period of limited availability. We've also jumped on board with a couple of bike brands that we've been intending to add, since there was no time to lose.
Communication, particularly in cases of shipment delays, has been a mixed bag. By and large, vendors have been responsive and given us realistic projections about fulfilling orders. We know from our own experience this season that the phone can ring off the hook, detracting from work that needs to get done. I can only imagine what it's like for warehouse personnel struggling to stay on top of orders. For us, negotiating between increasingly impatient customers and swamped warehouse crews has been challenging
Overall, supplier relationships have been very good. We have been lucky that most of our sales representatives really have been there for us during the COVID-19 crisis. One of my reps came in and did service for two days to help us out. Another one of our reps has done a lot of will calls for us, moved bikes from store to store, and even helped build bikes for us. We haven't added any new suppliers because we've been in pretty good shape getting bikes and parts, and our key suppliers have been there for us in this time of need. Communication-wise, it seemed weird at first with a few suppliers, when they all started working from home. We did not get a fast response, but then as things started going crazy, it seemed to ramp up, and we had good support and communication.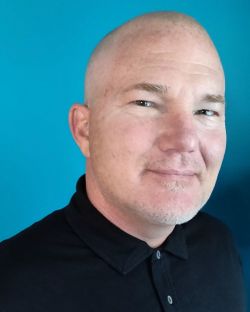 COVID-19 has not changed my supplier relationships, nor have I experienced any disruption in front-line contacts. The majority of my suppliers are specialty (for example, Bikefit and ZeroG), so while we experienced some pre-communicated delays, there have been no changes in prices, payment terms, or freight charges. Communication from suppliers has been helpful and proactive. We were contacted early on in regard to stock disposition, forecasting, and short- and long-term availability of product.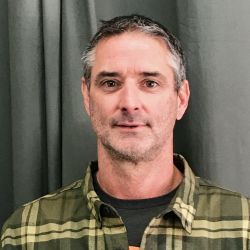 COVID-19 has not changed my relationships with suppliers. In terms of communication, it's been business as usual. Some suppliers are always helpful and some are not, and this has continued to be the case. I have not experienced any changes in pricing, payment terms, or freight charges.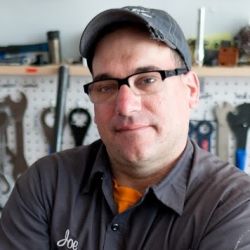 We choose which brands to work with based on how sustainable the relationship is. In these times, you find out who your friends are real quick, and we have been pleased. We have quite a number of suppliers who have done "wellness" checks on us. Some of our bike brands have increased shipping rates, and we are looking further and wider to find components for our custom build bikes. Overall, the COVID-19 situation has strengthened our relationships with our suppliers.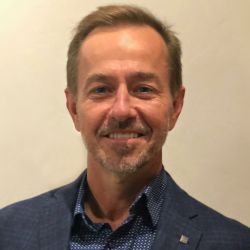 We are communicating much more with our suppliers to be on top of the latest product availability. Our suppliers have been working hard to give us the most accurate information. This was truly a situation that no one expected. Dealers and suppliers will continue to work together to fill the pipeline back up. Our pricing, payment, and freight are the same. The difference is how we order. We have always ordered what we need when we need it, and used the suppliers as our warehouse. That does not work right now. We have brought in bikes from brands we did not previously carry when our main supplier ran out of bikes. This helped for awhile, but now those companies are out of bikes, too.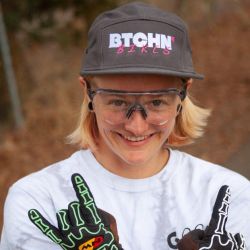 A few of our reps were laid off initially, but most stayed on, and we have been working with them to predict product availability and keep inventory flowing. The biggest change is that our reps are not on the road, but instead, are working from home and have been doing most of their business over the phone and email.
Pricing of products hasn't really changed, but terms have. Many suppliers were offering extended terms at the beginning of COVID-19 to help out their dealers. At this point, it seems that most dealers are moving back to the normal terms. We did start seeing some suppliers put limits on quantities of certain hard-to-find products. We have looked into alternative suppliers but haven't utilized many. Generally speaking, if one supplier is out, the others are out, or nearly out.
Communication has been good. If anything, it's overwhelming. Most of our suppliers just don't have precise answers due to uncertainty throughout the supply chain, so our goal has been to get the information relevant for us.