A version of this feature ran in the August issue of BRAIN.
BOULDER, Colo. (BRAIN) — For our August magazine edition, we asked our State of Retail panel members: "How will you tackle your 2021 preseason ordering? What information and programs are suppliers offering?"
SEATTLE: Christiaan Bourdrez, owner Ride Bicycles
Overall my preseason ordering will be similar to last year, with slightly more aggressive and larger preseason orders to guarantee I get important products and bikes early if the boom continues through next year. Everything is in a constant state of flux, so I keep my eye on the virus numbers and overall economic outlook to reinforce my 2021 booking level choices. I will have submitted all my orders by the third week in July.
Exact delivery dates and colors of 2021 are unclear for some of my vendors, and 2021 pre-book is happening a bit sooner than usual for most companies. I believe the vendors are getting as much information out as soon as possible so shops can start writing orders sooner. With the shortages, most shops will more than likely know what they need now. Having very strong cash flow from the surge in bicycle sales this year is helping make pre-book orders quicker and easier to write and will get additional anticipation discounts on my orders for 2021.
I anticipate our preseason buying decisions will be dictated more by availability than what we want to have on the showroom floor this fall and early spring of 2021. At the time of writing this, we don't have a good feel for what product will be available or when, ranging from bicycles, to racks, helmets, and saddles. At best we are given estimated arrival dates, and these sometimes come and go with no product delivery. 
Perhaps more challenging, we are on waiting lists for bikes with a scheduled estimated time of arrival, only to learn that we are too far down the waiting list to take delivery and that we have to wait until the next shipment, or the one after that. Until backlogs are brought under control, proactive planning is implausible.
Although spring and early summer business was extraordinary, nobody knows what the rest of the year and 2021 will bring regarding the pandemic and its economic outfall. As such, we're taking a conservative approach so we can be flexible as the retail landscape continues to change.
CHICAGO: Justyna Frank, co-owner Cosmic Bikes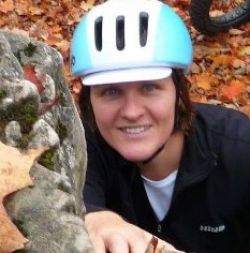 (As of early July 2020), I have not heard of any changes in preseason ordering from any of our suppliers. With the exception of Kona Bikes and Brompton, none of our standard bike suppliers has sent out any information as of yet. Kona sent out an announcement about 2021 models in late June, and Brompton announced that 2020 product is completely sold out, and new custom bikes will not be available until 2021 models come down the pipeline.
It's very difficult to predict whether this year's shortages will affect next season's demand. No, I don't want to run out of products again, but even more, I don't want to warehouse inventory that isn't moving. We'll have to take it one day at a time.
A lot of our preseason demand this year will depend on actual availability. Early model introductions this year — if actually available — will definitely help fill the gap created by product shortages elsewhere. My hope is that increased demand this season will help extend the season further into fall. And if that demand translates to continued increased cash flow, that will make us less shy about pre-booking bikes.
After many years in business, I don't allow our reps to use the word "preseason." Instead, we work together and get the correct product mix and a balance of inventory to get us stocked. With the way things are going, it is going to be hard to do any type of forecasting. We're seeing companies having early release dates of new items and starting their programs sooner, which is a good thing. 
We are going to do our best to keep purchasing under control. It's easy to get excited while the bus is going so fast, but that is not a good way to run our business, and we will be paying some money to Uncle Sam, for sure! As things get more under control, we will have to adjust the way we order. We need to keep an eye on bikes and product to make sure we are selling what we need to sell. The COVID-19 bike boom helped us clean up a lot of old inventory, so our mix now is good.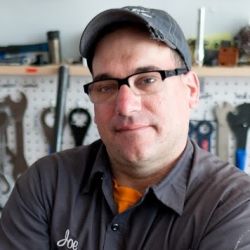 We do a lot of custom builds, which means we don't put in typical preseason orders. Each bike has myriad parts that must all be in stock. When things become available that we use on builds, I order like a doomsday prepper. Sometimes I feel like a day trader, getting up-to-the-minute info on parts availability and buying those 10 headsets at 11 p.m. We are ordering more inefficiently these days, as I jump on things based on availability and need, as opposed to planning orders to get better shipping rates. We have increased revenue this year, so that helps.
Like I've said before, we like to believe we have chosen our vendor relationships based on sustainable partnerships. It's times like these that test that theory. Some of our vendors, like Kona and the QBP brands (Salsa, Surly, and All-City), have been very proactive with us. Others seem annoyed to be asked the same questions over and over about availability. Some of our vendors are allocating certain bikes to dealers, as opposed to letting these bikes go into open stock. This kind of rewards the dealers who have supported a brand over the years, so it's just the big, huge shops hoarding all the bikes.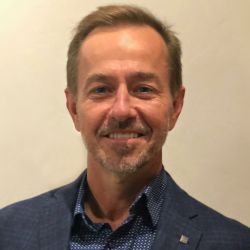 We have been doing minimal to no preseason ordering for many years, but I think pre-booking is going to be the only way we will get 2021 bikes. We have lots on order already. The information from suppliers is honest but not high quality. The change has been so fast and the margin of error is so high that you can't really trust any predictions.
So far the bike boom and the PPP loans have put us in a strong cash position, which has allowed us to increase our preseason ordering to make sure we get bikes, while knowing we can pay them off if sales slow down. We have been able to operate with high inventory turns on core high-volume bikes, doing lots of small fill-in orders as we sell what is on our floor and using our vendors as our warehouse. For 2021, we will be making fewer larger orders and operating as our own warehouse on core high-volume bikes.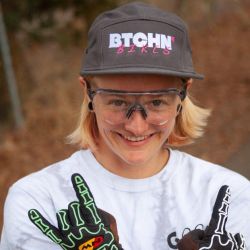 Ordering for 2021 is definitely not "business as usual." Delays in the supply chain mean we are negotiating a fair amount of uncertainty. Our biggest concern is allocation. We don't know if our suppliers will be able to fill our pre-books on time. Customer demand continues to be higher than normal, and it's difficult to judge how it will trend in the coming months. We are working to get whatever we can, when we can. 
With so much uncertainty it is a challenge to get quality information as our suppliers struggle to guarantee dates and allotments. Some manufacturers are requesting forecasting to help determine how they will allocate products, but it's difficult to forecast with accuracy as the demand is skewed due to the COVID-19 spike in sales. We are doing our best with whatever information we can get.
 Ideally, we would purchase the same items and quantities, but because supply is limited, we are looking for any and all available substitutes. We are not in a position to be picky. Our goal is to meet our customer needs one way or another by getting as much product as we can in a fiscally responsible way.