A version of this article ran in the June issue of Bicycle Retailer & Industry News.
BLACK MOUNTAIN, N.C. (BRAIN) — Dylan Schemel knew there had to be more to life than the daily grind as a civil engineer in Miami after graduation. A subsequent 10-year stint as a FedEx distribution center manager also proved unfulfilling. With the former motocross racer at a crossroads professionally, it was a desperate friend with a bike in need of a tune that helped him find his true calling.
From that simple repair, Schemel, 40, eventually would start Pisgah Bike Works, a carbon fiber frame manufacturer based out of a small space among up-and-coming retailers comprising the new WNC Outdoor Collective. Finding a permanent home among other entrepreneurs in the heart of Black Mountain at the foot of the Pisgah National Forest caps a frenetic past 18 months. Schemel quit the FedEx job in December 2019 only to enter a market gutted by the growing COVID-19 pandemic in the spring.
"When I left FedEx, I was afraid of getting back into a job that I was unhappy with," said Schemel while at his shop in late April amid bikes needing repairs and new Pisgah Bike Works frames in various states of build. "I applied to hundreds of openings, and there was nothing. So a buddy of mine comes by and says, 'I just went to a shop and told me it would be seven weeks before I could get a tuneup.' He had a brand new bike and it wasn't shifting right. This was June 2020."
Building a client base
And that has proven to be the beginning of a new career opportunity and excitement Schemel hadn't felt since he was an up-and-coming motocross racer. While performing repairs from his garage last summer, he expanded his knowledge and service by taking a one-day wheel-building class at Asheville Bicycle Institute. Through word of mouth and some Facebook postings — not to mention long wait times at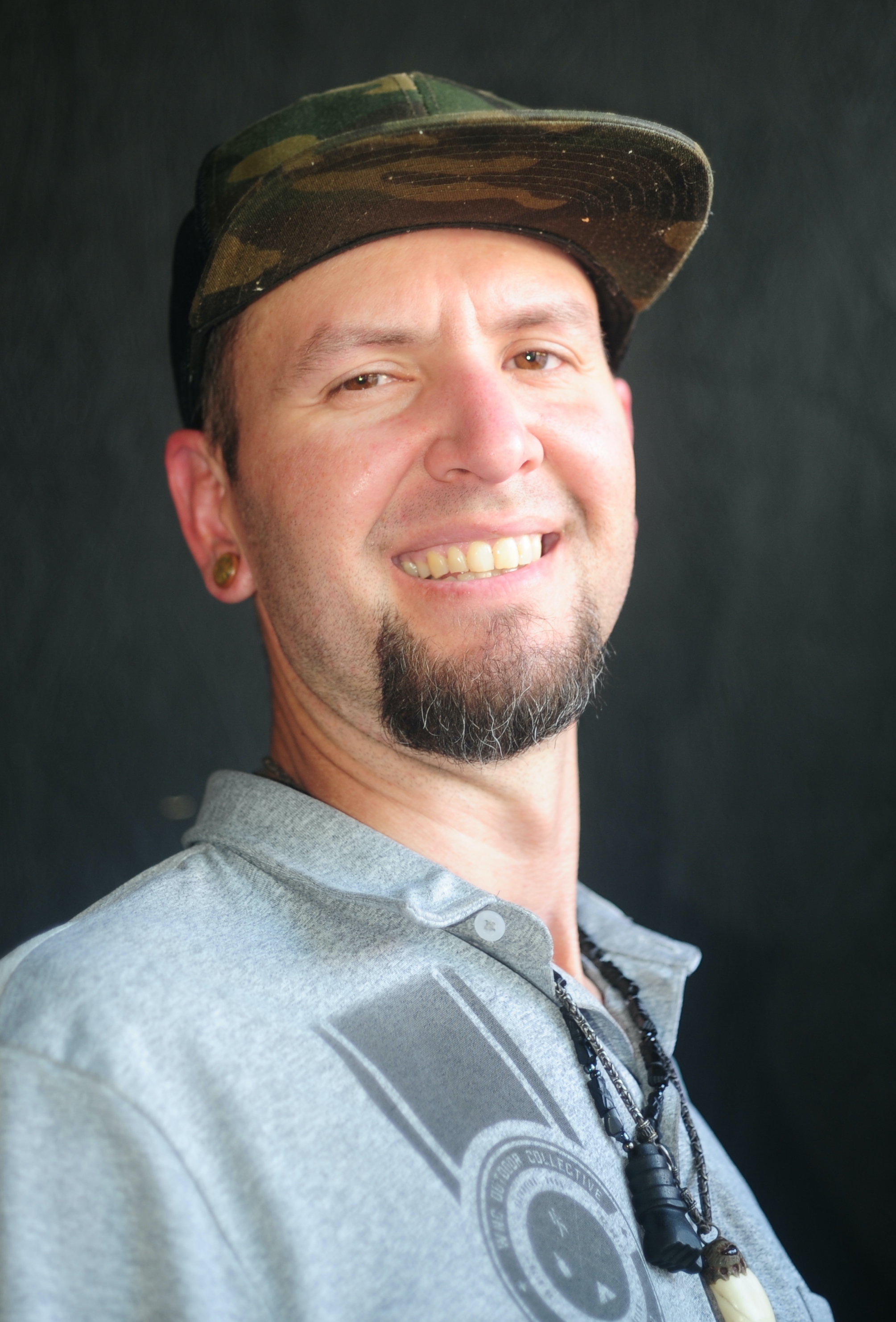 local bike shops — Schemel began building a client base.
"I felt like I was never going to do something that I'm really passionate about and love," he said.
Schemel's passion and a potential career revolved around motocross in Florida in the 1990s and early 2000s. Beginning racing at age 7 and moving up in the amateur ranks eventually to the 250cc class at age 20, he suffered a serious accident during practice on a triple jump.
Hitting his neck against the handlebar, he cracked his trachea. "I was lucky. The doctor said he never saw an accident like that. He didn't know how I wasn't paralyzed."
After spending two weeks in intensive care, Schemel's doctor told him he might not speak again because of vocal cord damage. He did regain nearly full use of his voice. "My kids love it because I can't scream," said Schemel, laughing.
The accident ended the professional motocross dream and led Schemel to dabble in cross-country mountain bike racing and eventually to college in his 20s at Florida International University in Miami, majoring in environmental science. Shortly after college, he visited his younger brother Dimitri, who was attending Warren Wilson College in Swannanoa — between Black Mountain and Asheville. That's when he discovered real mountain biking and Southern hospitality.
"The people here are just so friendly," said Schemel, who eventually moved to Arden, near Asheville.
His brand gained momentum when local company Cane Creek Cycling Components out of Fletcher gave him a dealer license late last summer. Schemel was scouring the internet to buy whatever components he could. Because he wasn't a brick-and-mortar yet, he couldn't secure accounts with suppliers like QBP or JBI.
"When Cane Creek gave me a tryout for a dealer license, I was just blown away," Schemel said. "They believed in me when I was still in my garage, and I don't think I really believed in myself at that moment. When they showed that belief in me, I started thinking I could build a pretty bad-ass bike with Cane Creek components."
Deciding on a manufacturer
From researching components in Taiwan and China, he made contacts with companies that could be a partner in the process. He settled on a Taiwanese manufacturer who was making carbon fiber accessories for race cars before COVID-19, then pivoted to frame manufacturing, Schemel said.
"I started thinking Asheville has Cane Creek, Industry Nine, Fox forks, all these huge companies, but they don't have a bike brand," said Schemel, who continues to offer repair services.
Luke Bukoski, Cane Creek director of rider engagement, said it was an easy decision to support a new neighbor.
"We think it's really important to support our own backyard, and Pisgah Bike Works has been a good customer," Bukoski said. "In terms of what got us interested, they reached out to us, and we were happy to support a local company trying to get more bikes out to riders."
The three Pisgah Bike Works mountain frames are designed with modern geometry: a hardtail ($1,100), all-mountain with 130mm rear travel ($1,800), and enduro with 150mm rear travel ($2,150). A gravel frame ($2,000, including fork, handlebar, and seatpost) is in the works in addition to a full-suspension e-bike design.
"I was impressed by the quality," Schemel said of his finished frames. "I was looking at my Santa Cruz bike, and there wasn't that much difference."
Schemel offers a complete Pisgah Bike Works hardtail with a RockShox Yari fork between $1,500-$2,000 and the two full-suspension models start at $3,000. At the beginning of May, Schemel finalized company insurance and established accounts with QBP, JBI, Fox, Industry Nine, and Hayes, among others. He has a three-month lead time on builds. He's sold one complete bike, and hopes after building the hardtail, enduro, and all-mountain models, the bikes will drive more attention to his section of the WNC Outdoor Collective.