FRIEDRICHSHAFEN, Germany (BRAIN) — Organizers of the Eurobike trade show are trying to encourage visitors to use bike to get to the show this year, partly in an effort to reduce traffic and parking challenges.
"The bicycle industry is trying hard to show the world that bicycles are not just an equivalent but actually the better means of transport. However, at the industry's leading trade fair, the vast majority of trade visitors and exhibitors have thus far been traveling to the exhibition grounds by car, even from a short distance. In this case the aspirations of market participants for their own product and its use/reality do not yet fit together. We want to change that," said Klaus Wellmann, the CEO of Messe Friedrichshafen, the show's owner.  
In a press statement, the show said, "If only one in five people from Friedrichshafen and the surrounding area were to switch to cycling during Eurobike, traffic jams and the search for parking would be history."
At this year's show, which is July 8-10, the Messe Friedrichshafen and the provider of the app Radbonus will be launching campaign to stimulate cycling traffic.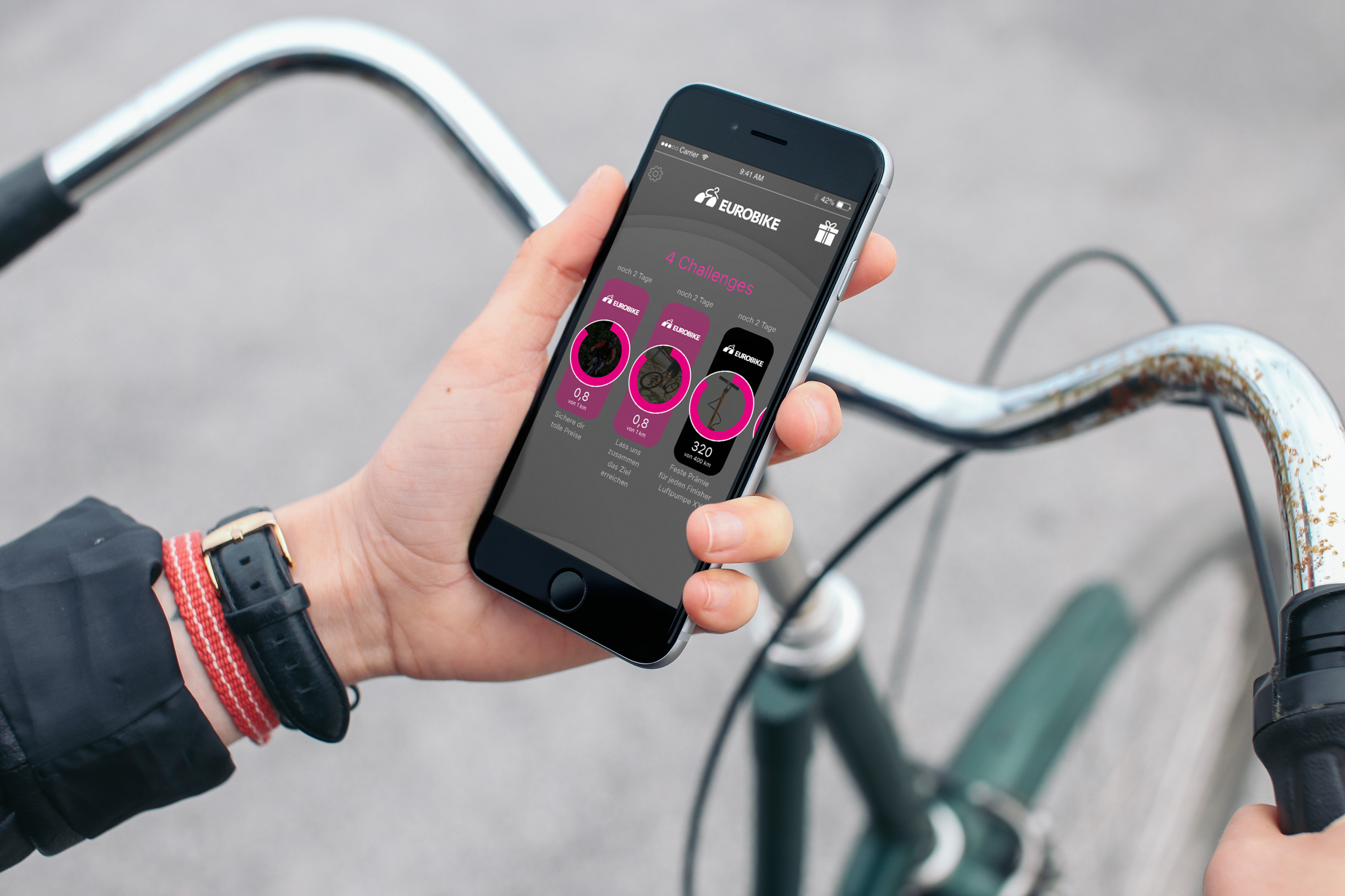 The Radbonus app records kilometers traveled by each cyclist and rewards them with a bonus system, like frequent-flyer miles for cyclists. Show exhibitors whose booth personnel have used Radbonus to collect the most bicycle kilometers on their way to and from Eurobike will be highlighted and rewarded each day of the show. 
Radbonus also will raffle off prizes among all trade visitors who collect bicycle kilometers with the app during Eurobike. The grand prize for participating bicycle dealers is the opportunity to go along on the Velobiz dealer trip to Taiwan.
Messe Friedrichshafen and the city of Friedrichshafen are also stepping up their efforts to expand the infrastructure for cyclists in the vicinity of Eurobike. Eurobike will be offering guarded bicycle parking at both main entrances to the exhibition grounds, with charging facilities for e-bikes, a lock rental service, and a repair station. In addition, 500 Nextbike rental bicycles will be available for free use by visitors during the Eurobike in Friedrichshafen. Last year Friedrichshafen also saw the groundbreaking ceremony for a new "Veloring" cycle route, which will span the city on Lake Constance in a semicircular 7 kilometer route, making the journey to the exhibition grounds faster, safer, and more convenient for cyclists.
More information at eurobike-show.de and facebook.com/eurobike.tradeshow.