CRESTED BUTTE, CO (BRAIN) — Gary Sjoquist, the director of QBP's advocacy program, has been elected to the Mountain Bike Hall of Fame, which is in Crested Butte. He will be officially inducted into the Hall at a ceremony during the Interbike show in Las Vegas later this month.
Sjoquist has directed QBP's advocacy program for 13 years. He helped found Bikes Belong, Minnesota Off-Road Cyclists, and the Minnesota Bicycle Alliance, a statewide advocacy organization.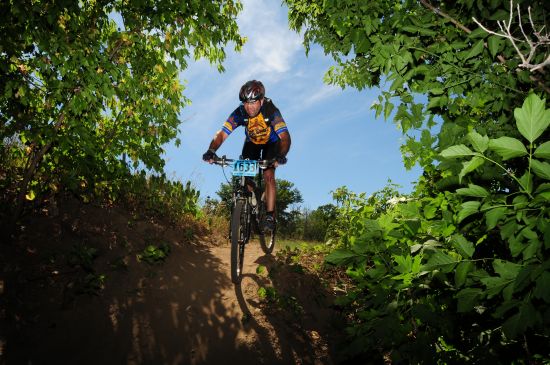 He also established a local chapter of Trips for Kids and is director of the Minnesota State Mountain Bike Racing Series.
And befitting a Hall of Famer, Sjoquist, who turns 60 this year, is a passionate and accomplished mountain biker and racer.
"I can honestly say it's still a thrill to ride and race a mountain bike after all these years," he told BRAIN recently. "I'm still racing, and looking forward to moving into the 60-plus class next year so I won't have to race against those pesky 51 year olds."
This year, Sjoquist is serving as the Minnesota director of the National Interscholastic Cycling Association, the organization that helps create mountain bike racing clubs for high school students. Recently, he has been working with representatives in Utah and Pennsylvania to create a stronger bicycle advocacy presence in those states.
"I'm proud that we've gotten the bike industry to understand the value of political advocacy at the national level, and that working together through an organization like Bikes Belong is good for everyone," Sjoquist said.