LAGUNA HILLS, Calif. (BRAIN) — The May 1 issue of Bicycle Retailer and Industry News is arriving in mailboxes this week, and subscribers now have the option to receive a dynamic digital edition of the magazine. 
"We are still committed to print distribution but we are giving our readers the option of receiving a digital version," said Megan Tompkins, the magazine's publisher. "We recognize that reading habits are changing and some people want to read the magazine on tablets or mobile devices. It also gives us the opportunity to provide a more engaging reader experience by beginning to integrate exclusive digital content and interactive features such as video." 
The digital version is now available as an option in addition to or instead of the print edition. It was emailed starting with this issue as a link to digital subscribers on the publication's mail date.
To subscribe or to add the digital edition to your subscription, visit bicycleretailer.com/subscribe.
May 1 issue: Buy Local Now examined, TRAIN launched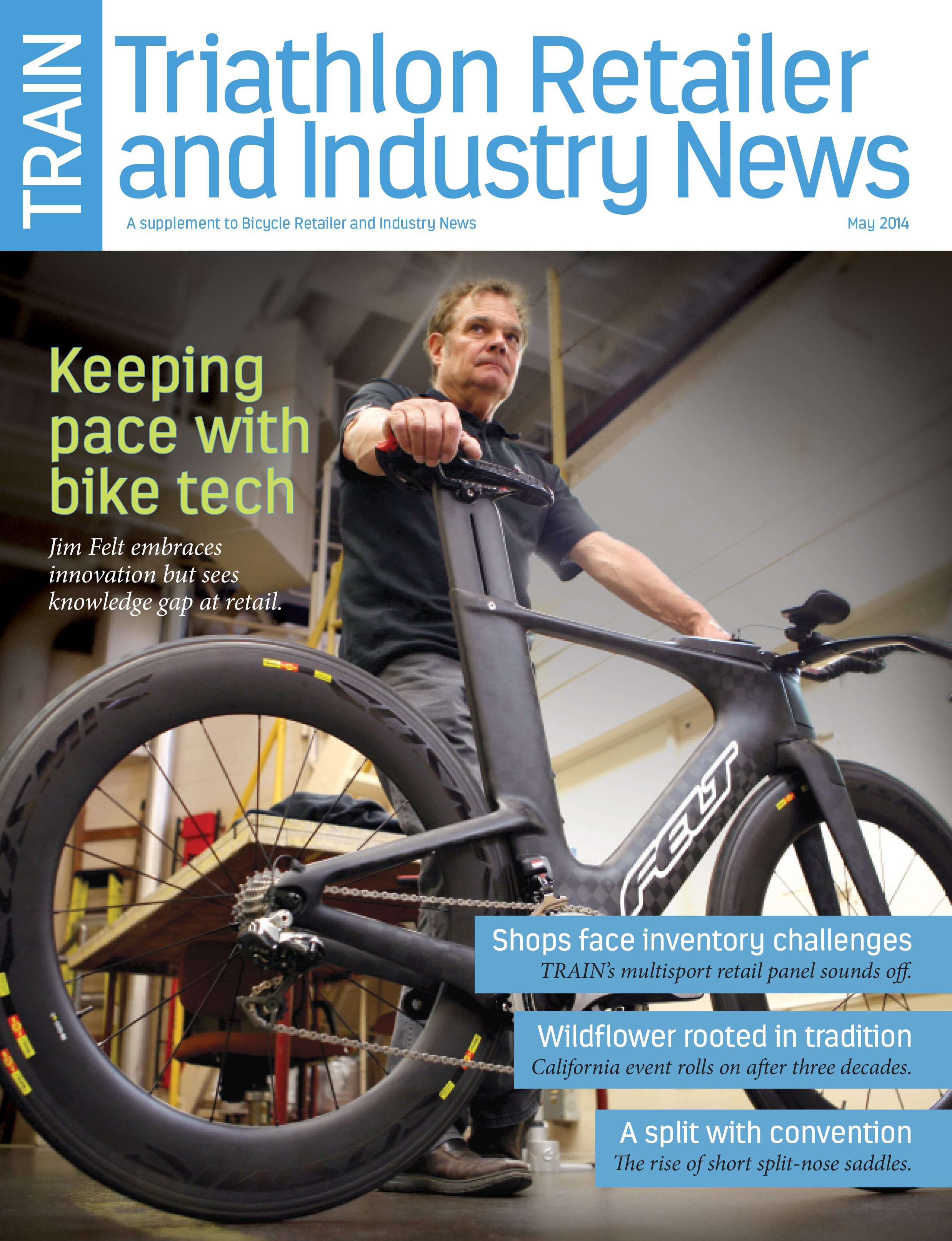 The May 1 issue includes an examination of the Buy Local Now program, which SmartEtailing launched a year ago. The company reports that the "Buy Local Now" button on supplier websites has now been clicked more than a million times. Several retailers tell BRAIN's Matt Wiebe that the program seems to be bringing new customers in their front door.
Also in the issue: A look at the resurrection of action camera brand Contour; a feature on a workshop and office space shared by several bike makers in Minneapolis; and a "Where are they now?" feature on Howard Sutherland, father of the famous Sutherland's Handbook for Bicycle Mechanics; and much more.
Subscribers also received the first copy of our multisport trade publication, Triathlon Retailer and Industry News (TRAIN), along with their May 1 issue of BRAIN. The first issue of TRAIN includes an interview with Jim Felt of Felt Bicycles; a look at the "no-compete" philosophy of Ahmed Zaher, the owner of the Dallas multisport retailer Playtri; and a deep look at data about the future of the sport.