DENKENDORF, Germany (BRAIN) — After years of limited availability in North America, the German gearbox brand Pinion is targeting U.S. and Canadian sales with the opening of an office in Denver in conjunction with Gates Corporation. Gates, maker of the Carbon Drive system, will operate Pinion North America when it opens officially next month. The companies will also share space at next week's Interbike Expo.
Bicycles with Pinion gearboxes have been available in the U.S. through a handful of limited production brands including Co-Motion, REEB Cycles, Ventana, Viral, Carver, Lynskey and Tout Terrain. By contrast, in Europe Pinion works with more than 90 OEMs including Ghost, Stevens, Nicolai, Tout Terrain, Kalkhoff, Raleigh, Rose, MTB Cycletech, and Idworx.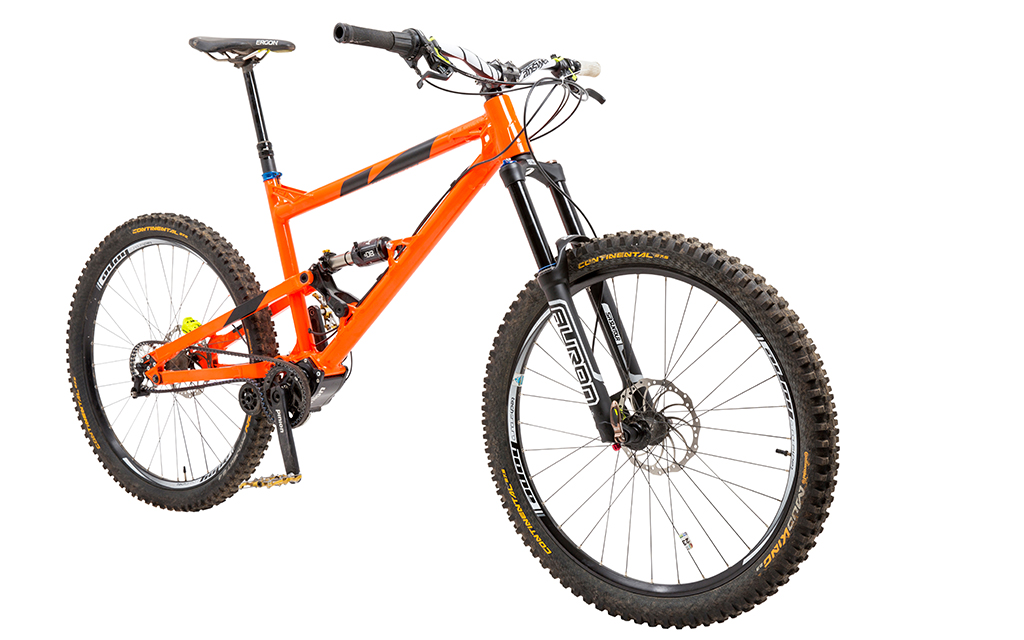 "Pinion sees big potential for its low-maintenance bicycle gearboxes in the new markets, especially in mountain bikes, touring bikes and gravel bikes," the company said.
"Entering the U.S. market has been an important topic for us for several years," said Pinion's CEO, Christoph Lermen. "Despite the different market segmentation in the USA and Canada compared to Europe, we believe that the requirements of a bicycle in North America, mainly in the USA, are generally the same as those in Europe: The customer wants a reliable bike that is fun to ride and reduces the typical maintenance and care." 
Pinion North America will handle sales and service for the USA and Canada. Marc Seemann is the contact partner for sales and support, the company said.
At Interbike, Pinion-equipped test bikes will be available at the Pinion/Gates booth. Lermen also will be at the booth.
Pinion transmissions are available with 18, 12, 9 and 6 gears. They offer a gear range of up to 636 percent with evenly-stepped gear that can be shifted while pedaling, coasting or stopped by a twist shifter. The closed system's maintenance requires only an oil change every 6,000 miles. The boxes have a five-year warranty.