PARK CITY, Utah (BRAIN) — Wake, caffeinate, eat, meet, eat, ride, eat, socialize...repeat in a spectacular setting. It's a little like Groundhog Day, of the best kind.
The PressCamp groove is an easy and comfortable one to slip into. By Day 3, editors have mostly figured out how to navigate the condo maze and the efficient yet informal meetings have resulted in a greater understanding of the products and a wealth of content to populate future issues and immediate web and social media needs.
As Summer PressCamp comes to a close, the thought of not seeing this fine group of colleagues and friends at every meal and on the chairlift after Friday begins to sink in. Learning and building relationships — in meetings and on the trails — has become such a pleasant part of the daily routine that there will surely be post-departure withdrawal symptoms. Factor in missing the verdant Utah mountains rife with premium singletrack, and well, one might wish Summer PressCamp could last all summer.
But, all good things must come to an end — even the steady supply of the world's best bacon, for which PressCamp has become famous.
Here are some tidbits from Day 3:
G-Form
Bill Rudell is a man on a mission to raise awareness about body protection. Since Rudell began working with G-Form in January as its sales and marketing manager, he's opened 50 new dealers in his territory, which includes Southern California. He's done that partly by dispelling the myth that the need for knee, elbow and other protection lies only with extreme riders.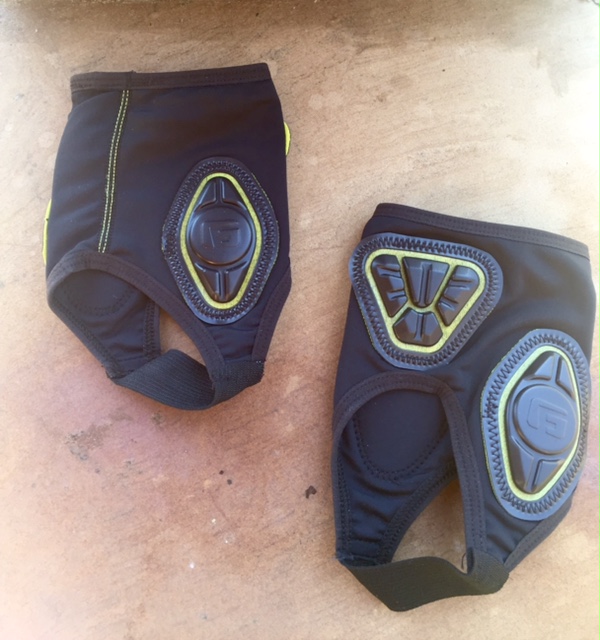 "It's not armor. G-Form's pads are not hard and bulky," said Rudell, who worked for Cannondale for 18 years. "Our soft and flexible pads are built into a comfortable compression sleeve, which is washable. Anyone who rides a bike can use them — it's the cheapest insurance for your body."
Besides improving upon its original knee and elbow protection, G-Form will introduce an ankle guard for 2017. Like the rest of its products, the ankle guard can be used in many different sports. The guard features G-Form's patented impact-absorbing technology that hardens on impact but is soft and flexible to the touch. Rather than one big pad, the surface is made of small low-profile pads that retain the impact to a small area.
The ankle guard can be worn in multiple positions to allow the rider to place the protection where it is most needed. It will be available later this season and will retail for $25.
G-Form also showed its first bib short designed for cycling. The Pro-B has a built-in hip protection and three back pockets for gear storage. With a ventilated mesh back and chamois, it's designed for longer rides. It will be available in men's and women's sizes in late January and retail for $150.
Sombrio
The iconic Canadian freeride brand continues to build on its collection of riding apparel and accessories for 2017. Since Dorel Industries' Sugoi acquired the company in 2014, Sombrio has focused on streamlining its product array and incorporating some of Sugoi's performance technologies into its pieces.
Also since the acquisition, the brand, which was founded in Vancouver, B.C., in 1998, has worked hard to stay true to its roots and maintain its distinct style. The Pacific Northwest always provides inspiration for its product line, and for 2017, images from mountain bike photographer Margus Riga were used to create the graphics for its Forest Collection.
"We're always inspired by the B.C. landscape, and we used a tree print captured in one of Margus' photos," said Ashley Turk, global communications manager for Sombrio.
Sombrio also showed its Loam Hunter line of technical denim for men and women, as well as the Smuggle bib short featuring a high-performance chamois and three rear stow pockets.
Sombrio's 2017 collection will land at retail in February 2017.
Sugoi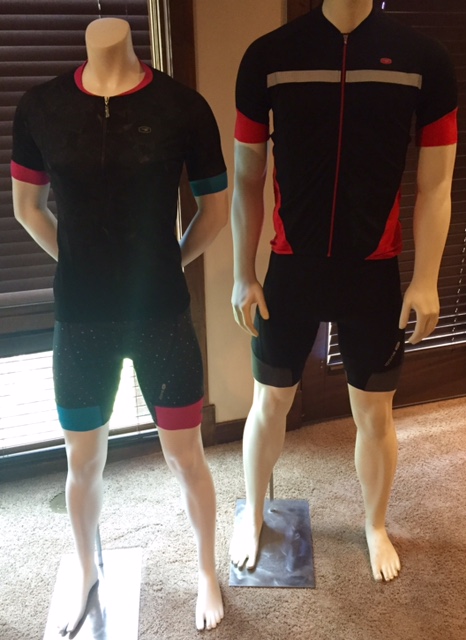 Standouts in the Fall 2016 Sugoi line were several pieces containing its Zap visibility technology, which is now woven into many of the brand's performance fabrics. Sugoi first showed its Zap technology, which illuminates when artificial light hits the glass beading that is silk screened on the surface of the fabric, at PressCamp in 2014 and has since worked to bring the reflective technology into more of its products.
"We've given the Zap treatment to more of our technical pieces, including the new Century Zap Collection which is designed for long days on the bike with maximum storage capacity and built-in reflectivity," said Rich Adams, marketing manager for Sugoi.
Sugoi has also brought its slow rebound Poron foam technology, which was previously used only in its top-tier shorts, to all of its bibs and shorts. A new 60-day comfort guarantee will allow riders to try the product for up to 60 days and return it if they don't love it for a refund or exchange.
Sugoi is also showed its new Coast collection designed for the urban rider. The line includes jackets, pants, riding shirts, a dress and a skirt. It also revamped its glove line, which is also now covered by a 60-day comfort guarantee.
The Fall 2016 line will be available later this season.