WASHINGTON (BRAIN) — Louis Garneau Sports is recalling about 1,180 aero bike helmets because of concerns about how the helmet material provides head protection in cold weather. The company is cooperating with the U.C. Consumer Product Safety Commission on the recall.
"This helmet, certified according to CPSC standards in December 2013, was manufactured in early 2014 and its production was tested internally by both Louis Garneau and its contract manufacturer and externally by independent laboratories and passed all CPSC requirements," the company said in a recall notice available on its website.
"During a recent production, the helmet cover part made of a polycarbonate micro-shell failed the manufacturer's head impact tests. Remaining units left from the previous production were then retested and failed the cold-condition testing, which leads Louis Garneau to think that there may be a degradation of the product over time. In its current version, the helmet may not prevent injuries in the case of a severe accident."
The recall involves Garneau's P-09 helmets, model number 1405362.  The helmets have a built-in visor, golf-ball-style dimples on the top , a small rectangular vent in the front and a triangular vent in the rear. The helmets came in three color schemes: black with red and white designs, white with blue and gray designs, and white with silver and white designs.
Recalled helmets have the manufacture date "Jan. 2014" on a sticker inside the helmet.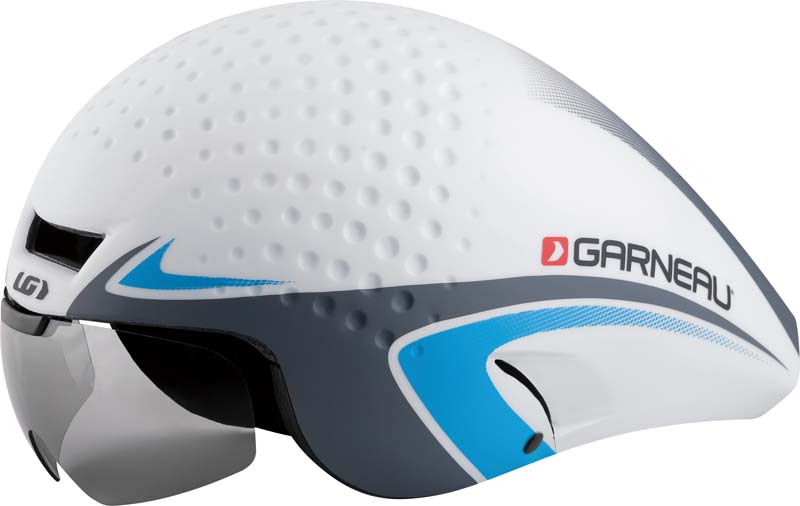 No incidents or injuries have been reported as a result of the issue. 
Consumers are being told to immediately stop using the recalled helmets and return them to Louis Garneau USA for a refund or replacement with a similar helmet.
The helmets were made in China and sold between January and September this year for between $280 and $350.
Louis Garneau USA can be reached at (800) 448-1984 from 8 a.m. to 6 p.m. ET Monday through Friday, or email customerserviceusa@louisgarneau.us or visit the firm's website.