TEL AVIV (BRAIN) — Many riders who hop on a shared e-scooter or e-bike are unaware that they may not be insured for liability. With the explosive growth in scooter shares in mind, an Israel-based company has raised $5 million in Series A funding to launch Voom, a company offering insurance on a daily basis to users of "episodic usage mobility platforms including e-scooters and powersports."
Tomer Kashi, the CEO and co-founder of Voom, said Voom will allow users to "grab insurance on-the-go from their mobile devices."
The company did not have exact pricing information available but said the insurance cost would be "a small fraction" of the cost of the bike rental.
Voom will cover claims made by other individuals if a rider collides with them; this includes property damage. Voom will also provide personal accident insurance, which acts as an additional layer on top of existing health-care plans and reimburses for severe injuries.
It will be available for shared e-scooters and e-bikes. In the future, Voom hopes to expand coverage to nonelectric share bikes.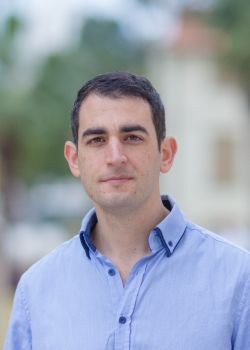 The Voom app will be available for iOS and Android and builds on the company's Skywatch. AI product, which offers on-demand drone insurance.
As it does with its Skywatch, Voom's mobile platform will collect mobility data points to analyze potential safety threats, including weather information and hazardous environments. This technology allows it to customize offered insurance policies.
The recent investment round was led by Arbor Ventures with participation from returning investors F2 Capital, Verizon Ventures, and Kaedan Capital, as well as new partner Plug and Play Ventures.
Voom is headquartered in Tel Aviv with an office in Palo Alto, California. It is a licensed insurance broker in all U.S. states.