DENVER (BRAIN) — ACT Lab, an independent testing laboratory, has launched a certification program that includes providing bike makers with hangtags letting consumers know on the sales floor that the bikes meet relevant standards including UL. 
New York City now requires e-bikes, e-scooters, and batteries sold, rented or leased in the city to meet UL or other recognized standards; the city law passed earlier this year requires the products or their packaging to contain certification or the "logo, wordmark or name" of the accredited lab that certified the product.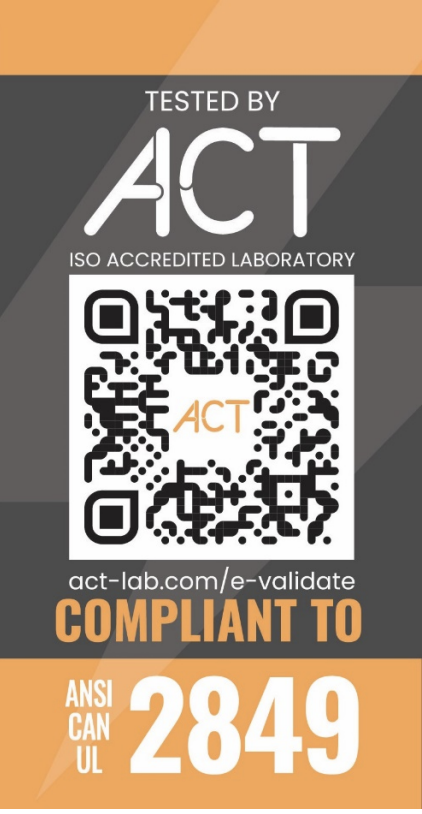 Besides the New York city law, the CPSC in December encouraged e-bike makers to certify to UL standards; although, the agency stopped short of requiring the certification.   
At the (e)revolution trade show in Denver on Thursday, ACT Lab showed BRAIN a hangtag it will provide e-bike and e-scooter makers. The tag includes a QR Code linking to a page on ACT's website that will list all models that the lab has certified to meet standards. ACT can certify to standards developed by the UL Standards & Engagement organization; however, as an independent lab it can't use the UL trademark on the tag.
In a statement, ACT Lab's president, John Bogler, said the tags will provide "... instantaneous recognition and confirmation that products listed are compliant with these important safety standards, and the markings provide reassurance to consumers and regulatory agencies about the reliability and safety of these devices, while providing suppliers the necessary tools to showcase the valuable oversight they have performed on their products to increase consumer confidence and safety."

ACT Lab has operations in the U.S., China, Taiwan, Vietnam, and the Czech Republic. The company was founded in 2008; it was acquired by COTECNA last year.