Editor's note: This article appears in the festival guide for this year's Sea Otter Classic, which starts Thursday and runs through Sunday. Visit bicycleretailer.com later this week for on-site coverage from Sea Otter.
Electric bikes can let you rip on off-road trails — uphill. But they can also speed you to the office and keep you from showing up sweaty.
Plenty of both varieties are on hand to study and test ride at Sea Otter, where e-bikes, as founder Frank Yohannan says, "are here to stay."
"Obviously, e-MTBs capture much of the attention from the Sea Otter crowd, but we're also seeing interest and excitement on the pavement side of things, whether it be a folding or cargo e-bike," said Claudia Wasko, general manager of Bosch eBike Systems America.
Test rides are the best way to find out what e-bikes are all about and can help overcome many cyclists' initial skepticism.
"Events like Sea Otter offer both credibility to e-bikes and give those folks that are against them an opportunity to experience the reality of e-bikes and dispel the myths," said Chris Head of Lectric Cycles.
Sea Otter has relocated its e-MTB test track to the more convenient Land Rover test track behind the beer garden. "It has some rollers and small hills and stuff that they built to showcase Land Rovers," Yohannan said. "They're kind enough to let us use that for e-MTB demo track."
Here's a taste of what you can see and demo on the electric side of the ledger:
At Haibike (Booths 737-739), a name synonymous with e-MTBs, demo the Xduro AllMtn 8.0, designed as an all-purpose, full-suspension trail shredder with 150 millimeters of travel; or the Sduro Full FatSix 7.0, a full-suspension e-fattie.
Bosch (Booths 708-711), the leading maker of mid-drive motor systems, has a variety of bikes on hand from its partners. Check out the Delite e-MTB from Riese & Mueller, which uses Bosch's DualBattery system to double the its range.
The full-carbon, full-suspension Lapierre Overvolt features an unusual battery placement that helps improve the Overvolt's handling.
All the big U.S. brands have offered e-bikes in the booming European market for years and are now ramping up their U.S. e-bike ranges.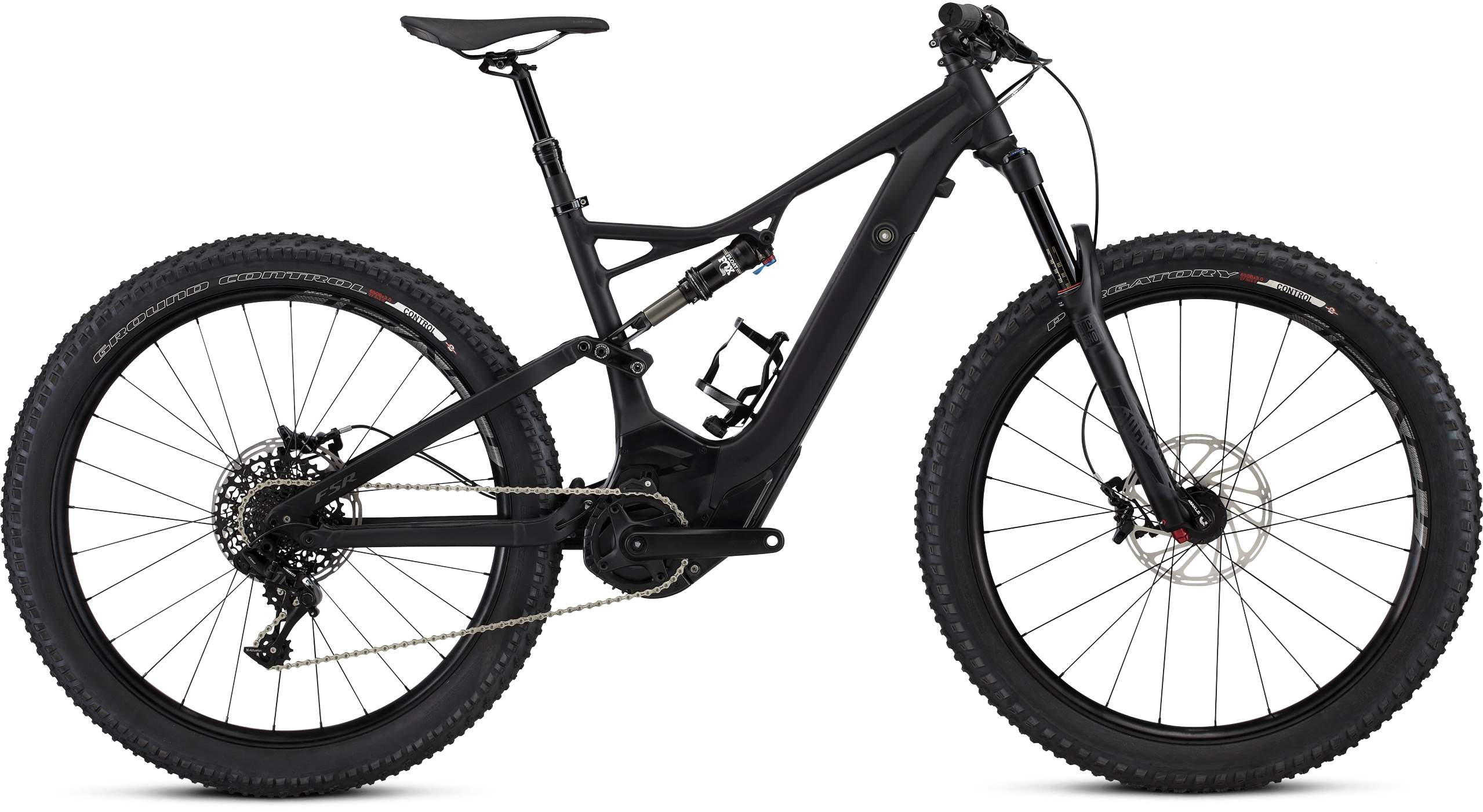 Specialized (Booths 715-718 and 900-904) has its Turbo Levo e-MTB line on hand for demos. "We see a bright future for pedal-assist bikes and will have plenty of both the FSR and hardtail on hand for riders to try out," the company's Julie Bertoli said.
Trek (Booth 736) is showing its Super Commuter+ e-bike line, developed with its office in the Netherlands. The Super Commuter+ bikes, which should be available at Trek retailers in June, include 28 mph speed pedelecs.
Giant (Booths 645-648, 651 and 653) is relaunching e-bikes in the American market in a big way this year. Its Road-E+ features a Yamaha mid-drive motor that will get you up to 28 mph on the pavement.
Cannondale (Booth 520) has its Moterra e-MTB and Quick Neo e-road bikes available for demos. Engineers lowered the center of gravity on the Moterra full-suspension frame and figured out how to combine a Bosch mid-drive system with enough room for a water bottle. The Quick Neo is Cannondale's e-road bike, with a Shimano mid-drive.
At Raleigh Electric (Booth 551), try the Redux iE — an electrified version of Raleigh's popular Redux, with wider tires and a rugged pothole-busting frame for city riders. For an affordable entry-level e-MTB, see the iZip E3 Peak + hardtail.
Sea Otter is also a great place to check out brands that aren't the same old, same old at your local bike shop.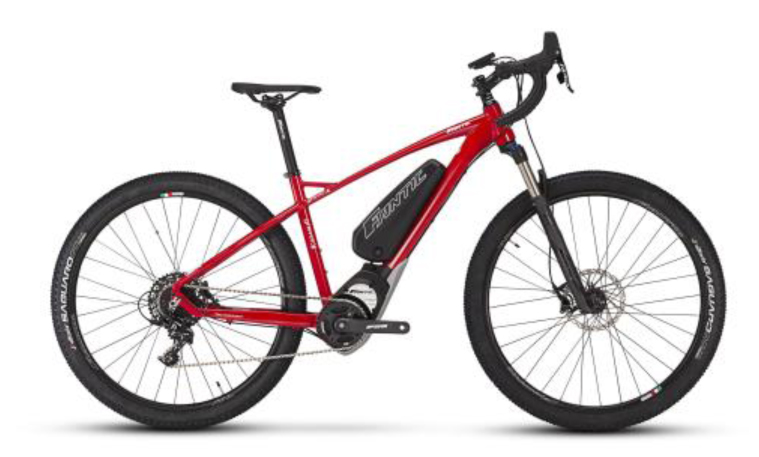 Fantic (Booths 460-461), an Italian motorcycle brand, launched an e-bike line last year. Try the Gravel X, which Fantic calls the first pedal-assist gravel bike on the market, or its top-of-the-line XF1 Casa, with a rear triangle design inspired by Fantic motorcycles.
Bulls (Booths 222, 224, 226, 228), a big German brand, has a lot in its stable including the all-mountain Six50+ E FS 3 and E-Stream EVO FS 3, both with 150 millimeters of travel.
You won't find cookie-cutter bikes at Vintage Electric (Booths 907 and 908), whose handmade retro bikes hide thoroughly up-to-date electronics. Vintage debuts the Café, a 750-watt speed pedelec for commuters that reaches a top assisted speed of 28 mph and a range of up to 60 miles.
Pure Cycles (Booth 251), which made its name on college campuses with its inexpensive line of fixies, has just launched its first e-bike on Kickstarter. The Volta is a light city bike with a sturdy front basket and a battery that sits invisibly in the frame.
At Lectric Cycles (Booths 176-177), check out the Pacer commuter e-bike under the Smartmotion brand name, and the Catalyst e-MTB.